The Mercedes Benz GLA Class is undergoing hot weather testing in the Death Valley, USA. The spy shot you see here comes from Steve Cannon.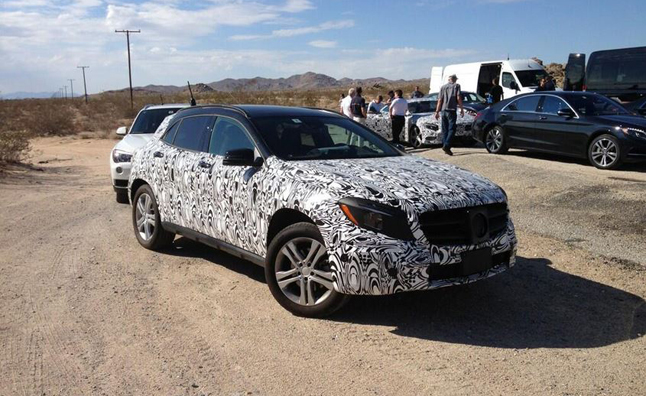 If you notice carefully, you can also see a BMW X1 hiding behind the GLA. Notice even more carefully and you will see the 2014 Mercedes S Class along with the S Class coupé in the background. But we will talk about that later.
Check out our exhaustive coverage on the Mercedes GLA
The GLA as you all know by now, was previewed in its concept form at the 2013 Auto Shanghai. This is Mercedes' answer to the BMW X1, Audi Q3 and the Volvo V40 Cross Country. But you're probably saying "This GLA looks nothing like an off-roader, it's an A Class on larger tires". It is believed that Mercedes has toned down the design language of the GLA from the concept that they showed. Maybe this was done to price the GLA more competitively.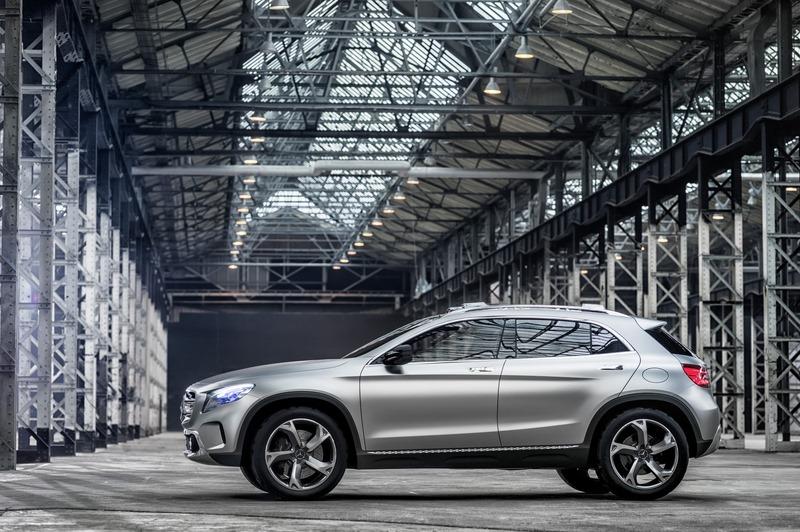 The GLA shares its platform with the A and the B Class. It makes use of the same MFA (Mercedes Front Wheel drive layout). We have come upon certain interior spy shots of the GLA and it seems to have been lifted from the A Class.
The production spec GLA is expected to be unveiled at the 2013 Frankfurt Motor Show. The GLA is India bound and should reach our shores in 2014-15.
Thanks to Mr. Steve Cannon for the image.