The Mercedes Benz GLA Class is the Stuttgart based manufacturer's answer to the Audi Q3 and the BMW X1. Shown as a concept at the 2013 Auto Shanghai, the production version debuts at the 2013 Frankfurt Motor Show in September.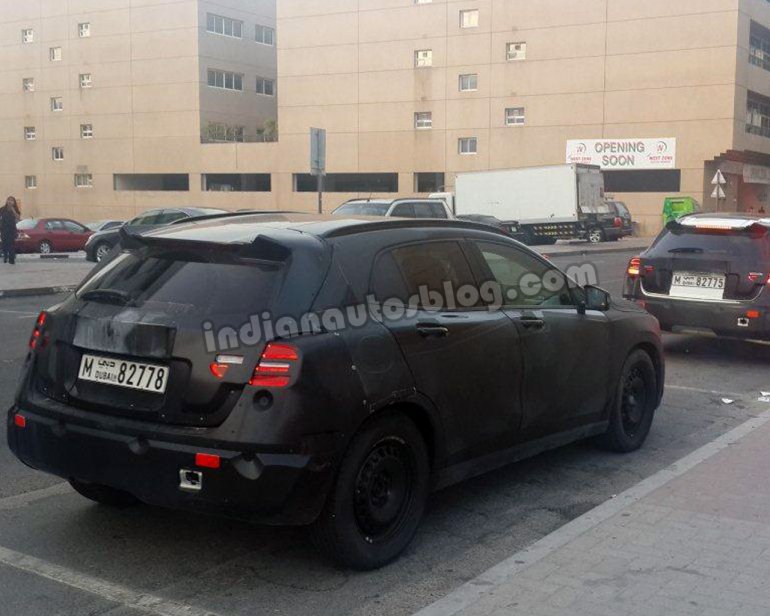 Indian Autos Blog reader. Mr. Nitin Kumar (who has also sent us images of the car testing previously), has done it once again! This time though, Mr. Nitin has also video taped these test mules and could get closer to the prototypes.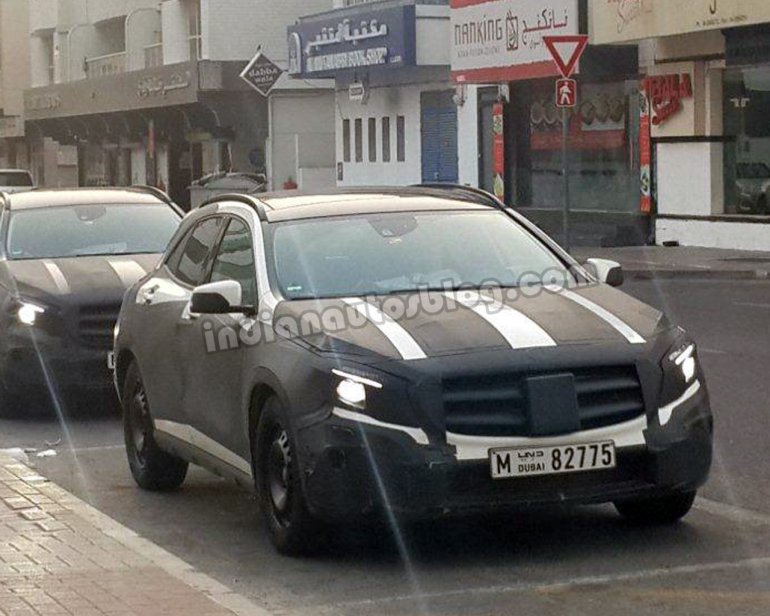 Looking at these images, we feel a bit disappointed. We thought the GLA would be a high riding SUV, resembling the concept that was shown. But from what we see, it looks like an A Class with a set of ski racks on it. Has Mercedes ditched the idea of a full grown SUV?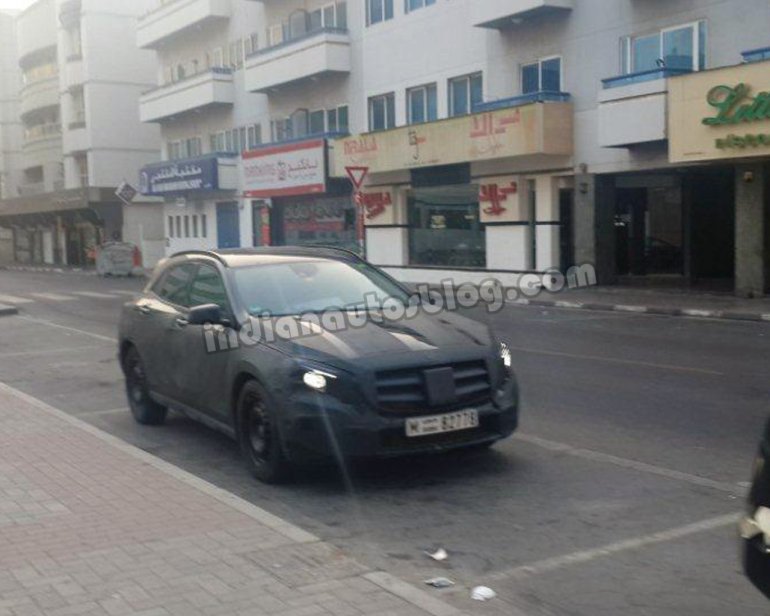 It seems as though the GLA would be built with the idea of competing with the Volvo V40 Cross Country, rather than a Q3. Since Mercedes offers four-wheel drive on their A Class hatchback (the A250 petrol is sold with the 4MATIC abroad), it will be safe to assume that the GLA would also have an all wheel drive system in the higher trim levels.
[Can't view the video above? Head to Youtube]
The GLA is one of the cars earmarked for India by mid-decade. Mercedes India has told us that their portfolio would be complete by 2016 and models such as the new GLA and CLA are expected to bring many new customers to the brand.
Mercedes Benz GLA Image Gallery