The Mercedes GLA is yet to be unveiled, with D-Day scheduled on the 10th of September at the Frankfurt Motor Show.
Until today, we have seen Mercedes' smallest SUV via pictures of test prototypes and more recently, official images and video footage. We say until now, as an attentive readers from Autojunk.nl, took a photograph of a bright red GLA Class on the German Autobahn last week.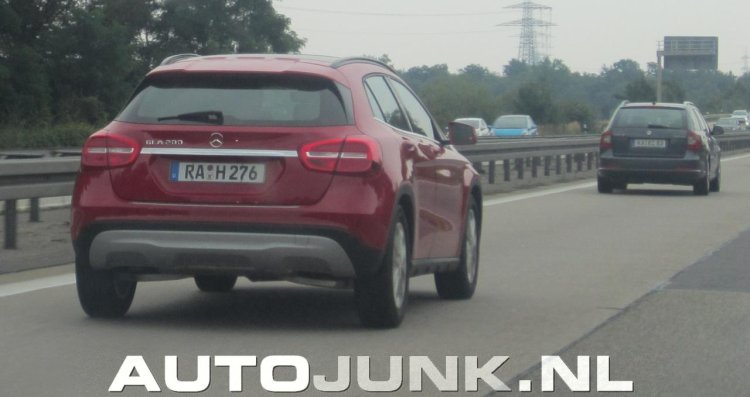 The vehicle spied is the GLA 200 variant, and is a front-wheel drive model as all-wheel drive (4MATIC) is reserved for the higher variants. The GLA Class' engine options are comprised of a 1.6-liter petrol (156hp/250Nm), a 2.0-liter petrol (211hp/330Nm) and a 2.1-liter diesel engine (170hp/350Nm) matched either to a six-speed manual transmission or to a 7G-DCT dual clutch automatic. The running gear is shared with the A Class.
The GLA is a direct rival to the Audi Q3 and BMW X1. Unlike the other two, the GLA, aesthetically, is half way between a hatchback and an SUV. While we reserve our judgement until we see the car in flesh, from what we've been exposed to, the GLA is an A Class with a rough road kit.