A report earlier this year stated that Mercedes-Benz is considering a coupe-shaped crossover based on the entry-level GLA. The report quoted the company's R&D head, Thomas Weber, who said that it would indeed be possible to have such a body style on the GLA.
This rendering from German car magazine Auto Bild imagines the design of a coupe-like crossover using the GLA's underpinnings. While the car looks like a GLA until the front door, the sloping roof section and the upward rise in the windows at the rear ensure that the GLA Coupe is not mistaken for the regular GLA.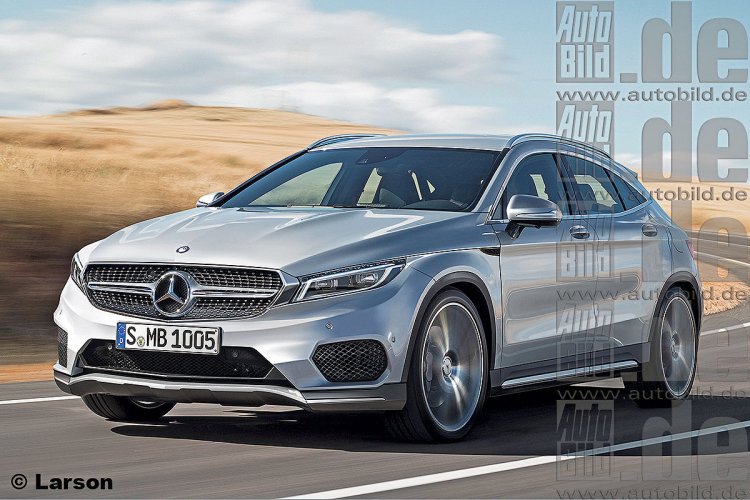 Powering the GLA Coupe would be the same set of four-cylinder petrol and diesel engines, all though the gearbox could be upgraded to a 9-speed transmission.
The report states that the GLA Coupe is not part of Mercedes's 2020 business plan (which sees the launch of 12 all-new cars without predecessors by 2020), but it will come in fact in the early part of the next decade. The reason is because the current GLA already looks more-or-less like a coupe with its low-slung roof, and hence it would be redundant to offer another lookalike model.
Meanwhile, the regular GLA will be introduced in India later this year, most likely in October.
Competitors: BMW X4, Range Rover Evoque
Expected Price: INR 40 - 50 lakhs, ex-Showroom
[Rendering from Auto Bild]