Designo Manufaktur has been expanded as a new customization division.
The need for even more customization and bespoke options are being demanded from car manufacturers by discerning customers. Owing to this many of them have launched or expanded their customization programmes. The latest manufacturer to go with this flow is Mercedes-Benz, who has launched the 'Designo Manufaktur' programme.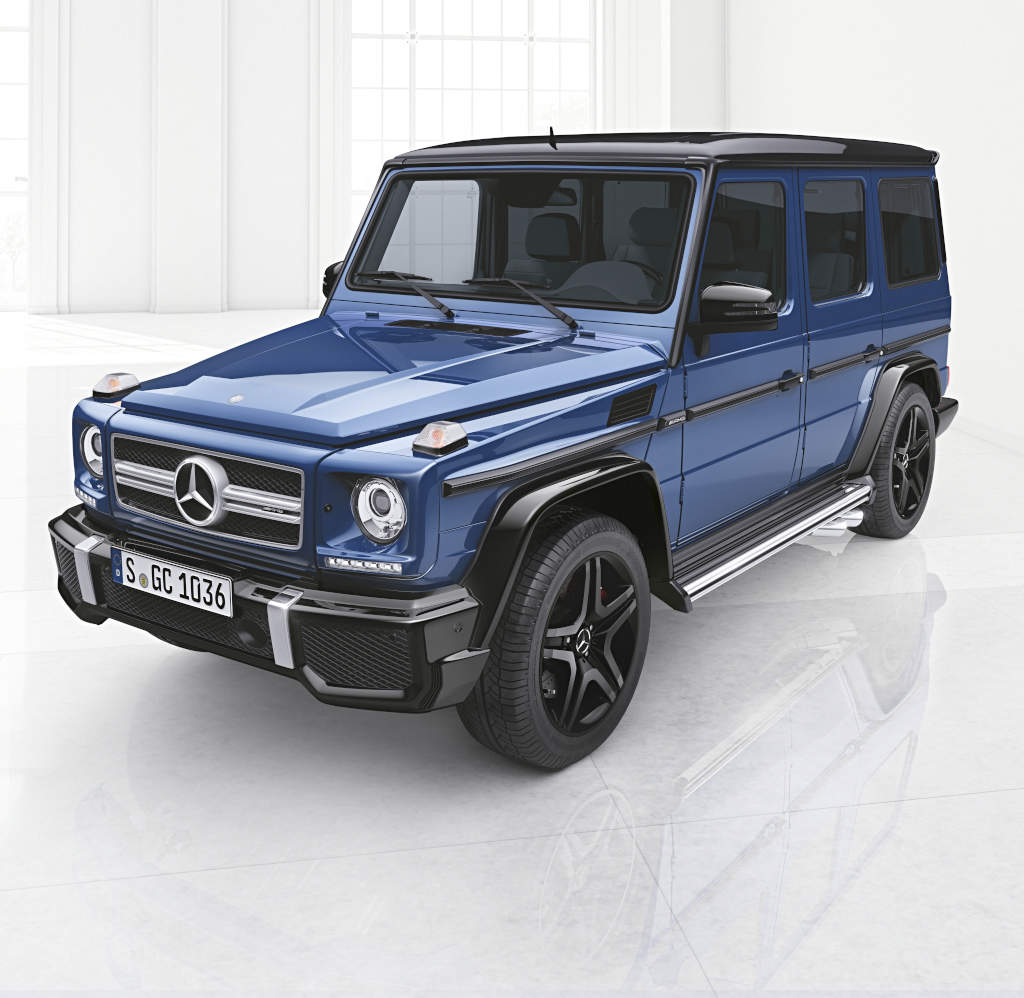 The 'Designo' name is not new to Mercedes-Benz, the carmaker used this label for interior customization before, but has now expanded it to a whole new bespoke division. The programme has kicked-off with personalization options for one of the firms iconic product – the G-Class.
The G-Class can now be optioned with a wide range of exterior colours that can be had in metallic, non-metallic and matt paint finishes. The roof can also be painted in contrasting obsidian black. Aside from the roof, an extended line-up of light alloy wheels can be had in black shade as well. The exterior side rub strips are now offered in different inlays and in black colour, with the exception of the AMG models, those get a carbon-fibre look. At the back, the stainless steel ring of the spare wheel cover is available in either black or body colour.
The interior options match those of the exterior. The design leather upholstery is a new addition and the topstitching seen all around the cabin matches the upholstery colour and gives emphasis to the two-tone interior. Further details are the designo red seat belts and leather-covered grab handles on the roof liner.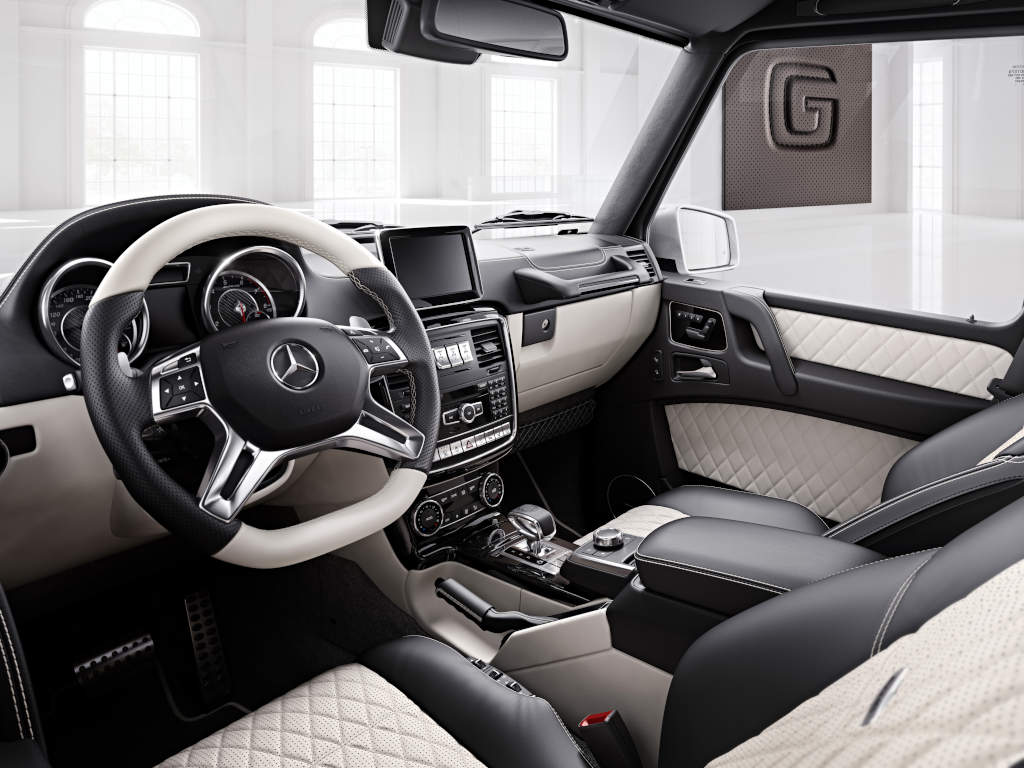 Designo Manufaktur programme has just started with the G-Class and will soon expand to other models in the Mercedes-Benz lineup.
Designo Manufaktur programme launched - Press Release
[Slideshare link]