Indian Autos Blog reader, Mr. Nithin Kumar, sent us these close-up snaps of the Mercedes CLA Shooting Brake, while it was undergoing endurance tests in the city of Dubai.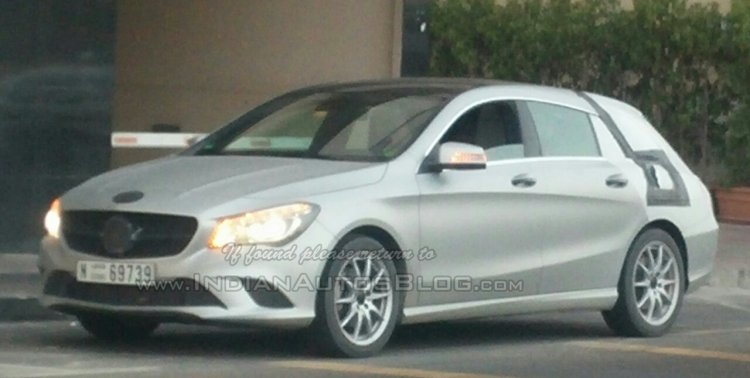 The CLA Shooting Brake, the fifth member of the New Generation Compact Car series, is the estate derivative based on the CLA sedan, and is one of 12 all new models planned by Mercedes until 2020. The unveiling of the CLA Shooting Brake would take place by the end of this year at one of the global motorshows.
Design wise, the CLA Shooting Brake seems to perfectly combine the front of the CLA sedan with a low-slung estate roof inspired by the CLS Shooting Brake. Positioning wise, the CLA Shooting Brake would slot below the new C Class estate, which was announced last week, and the CLA sedan.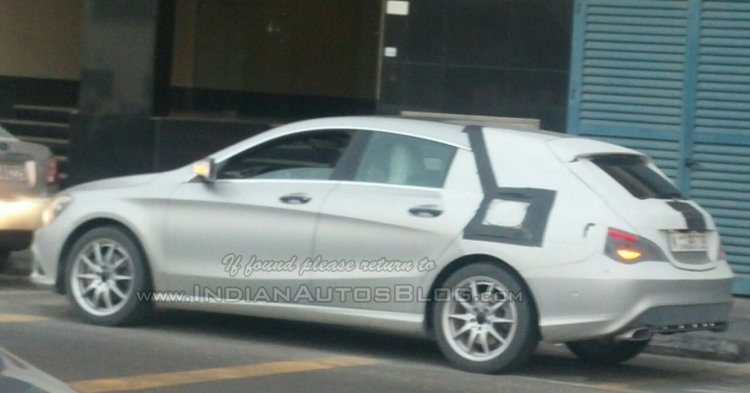 Engines for the CLA Shooting Brake will be borrowed from the A and CLA Class, which use four-cylinder petrol and diesel motors. While the diesel motors range in displacement from 1.5-liters to 2.2-liters, the petrols displace between 1.6- and 2.0-liters. A performance-oriented CLA Shooting Brake AMG is a possibility.
The CLA Shooting Brake would create its own niche segment as rival Audi does not (at least for now) make an estate variant on its A3 Sedan.