The Mercedes B Class was recently introduced in India as a stop gap arrangement to arrest the volumes bled to BMW and Audi in the 20 lakh rupee segment.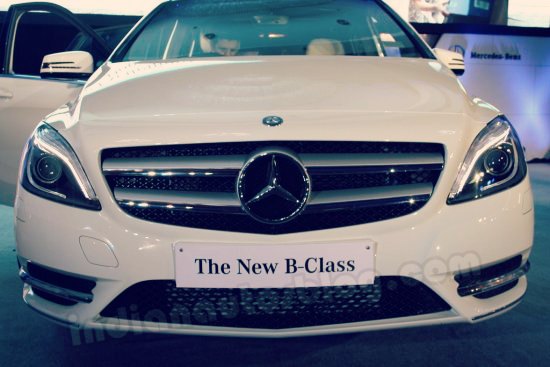 Sure, Mercedes sold 250 units before the day of launch but that is not going to curl rivals into a corner.
More importantly because the Mercedes B Class is a CBU operation, Mercedes India cannot really capitalize all its full potential. In fact, the automaker launched the B Class in a petrol variant sporting a 1.6-liter engine that produces 120hp/200Nm. In a diesel dominant market, launching a petrol car is almost showing no commitment at all.
However, there is a big problem in launching the diesel version. The diesel particulate filters (DPF) which are essential for meeting Euro V norms don't work on Indian diesel fuel because of the excessive sulphur content.
AutocarIndia.com reports that Mercedes is working on modifying the diesel engine such that it will work on Indian fuel and meet the BS IV norms. The publication reports that a 107bhp version of the 200 CDI variant could soon make it to India.
The 107 hp version of this 1.8-liter CDI engine is retailed in the UK on the B180 variant with a 250Nm torque output.
The engine will find its way under the bonnet of B Class in the third quarter of 2013. We could also see the A-Class sporting this engine in early 2014.
[Source: Autocarindia.com]