Features an interpretation of the KODO design language.
Mazda had earlier acknowledged that the rotary engine will make a comeback in the future, with its reliability and quirks worked out. Since rotary engines in the past were only seen under Mazda's RX lineup, we're guessing that its return will be under the hood of a new RX- car.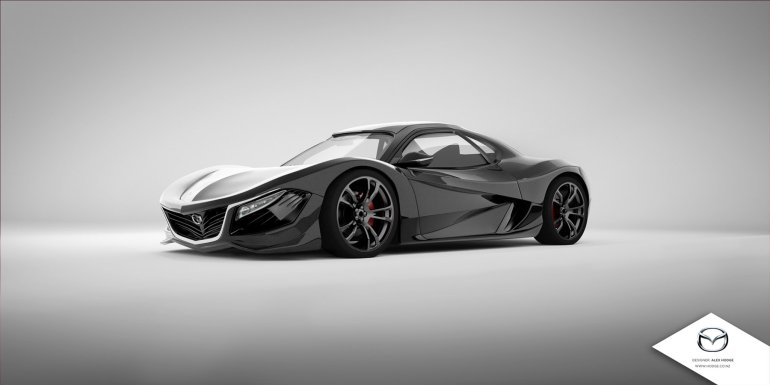 Industrial designer Alex Hodge has rendered an unofficial representation of a next generation RX, dubbed the RX-9, that follows Mazda's KODO design philosophy with a few design elements that pay homage to the popular RX-7. It follows a 2-door 2-seater coupe configuration.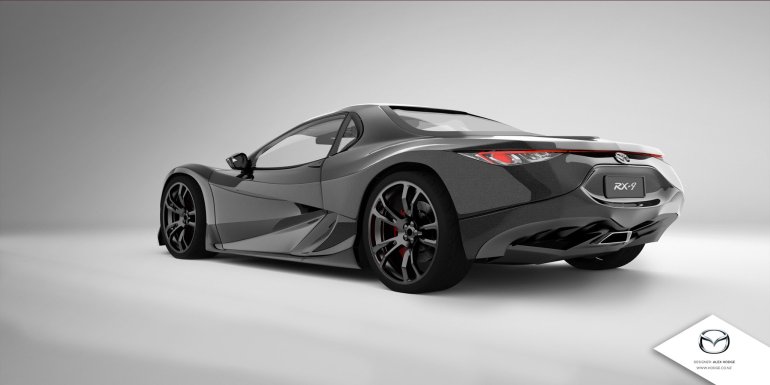 Under the hood, the RX-9 is expected to be powered a newly developed rotary engine that works in conjunction with an electric motor, effectively making it a hybrid vehicle. This should iron out the efficiency problems associated with rotary engines as well as improve torque figures to higher levels.
Also Read: All-new Mazda2 ASEAN premiere unfolds at IIMS 2014
Initial rumors have it that Mazda will announce a rotary-powered car in 2017.