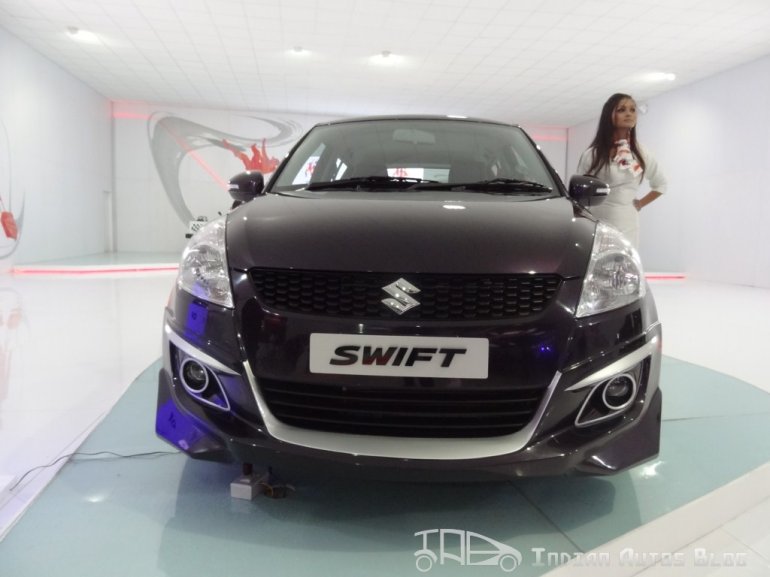 Maruti Suzuki Swift became India's highest selling car in 2012, taking over the ranks from the Alto, which was holding on to the position for the last few years. The present situation is topsy-turvy and the car might have to give up that crown in the following months.
Due to the recent violence episode at the Manesar plant, production of the Swift and Dzire are estimated to have been badly affected, resulting in the waiting periods extending longer.
"We will not be able to make Swift this time as the Manesar plant is totally shut, unlike last year when we were making the car frame and shifting it to Gurgaon for final assembly. This time, we have no certainty on the production schedule of these high-selling cars as the situation is much more grave," said Mr. Nakanishi, MD, Maruti Suzuki India is quoted saying on ET.
This means that the current waiting period of 2-3 months will stretch. Maruti dealers will be affected too as the Swift and Dzire provide better margins compared to other models.
While it spells problems to Maruti and its dealers, other manufacturers might take advantage of the situation and bring their new/upgraded products sooner and offer good deals on existing products.
The company's management is trying to get things under control quickly. The situation has also seen the share price of Maruti Suzuki India drop. Vendors who supply to Maruti are under pressure as they would be sitting on idling inventory.
Dark clouds are hovering over Maruti Suzuki this year. Agitated plant workers caused damage to life, property and the company's reputation. It has also taken its toll on future products. The successor to the iconic 800 is getting delayed due to the lockdown of the plant.
We hope Maruti soon emerges from these tough times and fights its way back into action.
[Source - Economictimes.Indiatimes.com]