The YRA could use the same engines seen on the Ciaz. 
Suzuki have started testing a new premium hatchback which for India, is codenamed the 'Maruti YRA'. The YRA is the rumored B+ or C-Segment hatch that will be positioned above Swift and below the soon-to-launch SX4 S-Cross.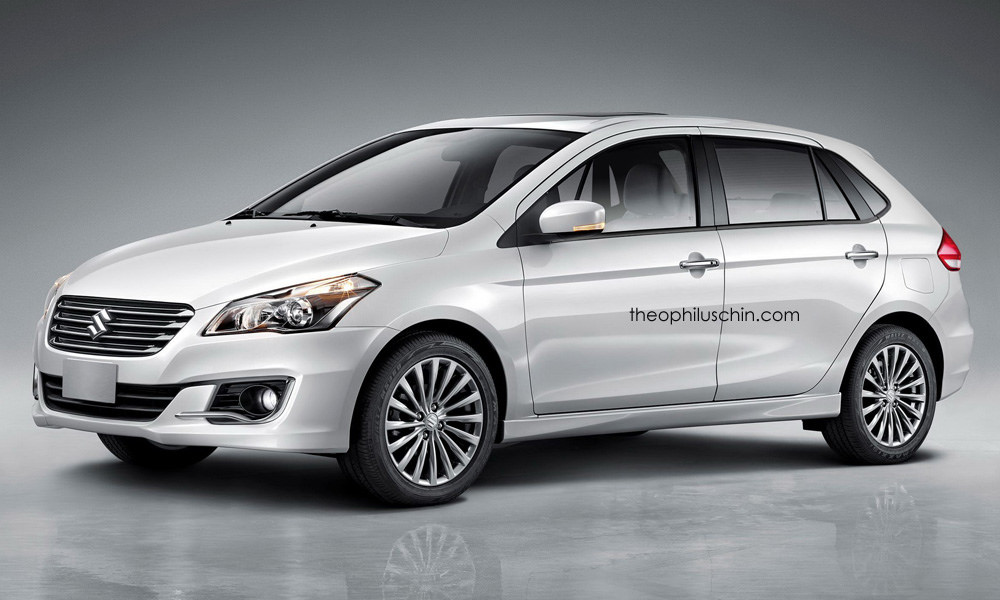 Expected in showrooms in the end of 2015, or by early 2016, the YRA could be based on the Maruti Ciaz's platform. The recently-launched Ciaz uses a lightweight platform which is one of the reasons for its high fuel economy (the Ciaz diesel is India's most fuel efficient car 26.21 km/l). Maruti claims the petrol version of the sedan weighs 1,010 kg, which is only 45 kg more than the Swift's 965 kg.
Another reason for Maruti to use the Ciaz's platform comes from the cost perspective. By sharing components, the company can better achieve stringent cost targets, which is a must in case of the YRA as it wouldn't be eligible for the small car excise duty benefits. Reports say that the YRA will be more than 4 meters long, and it will hence be classified as a mid-size car, increasing the duty to 20 percent from 8 percent.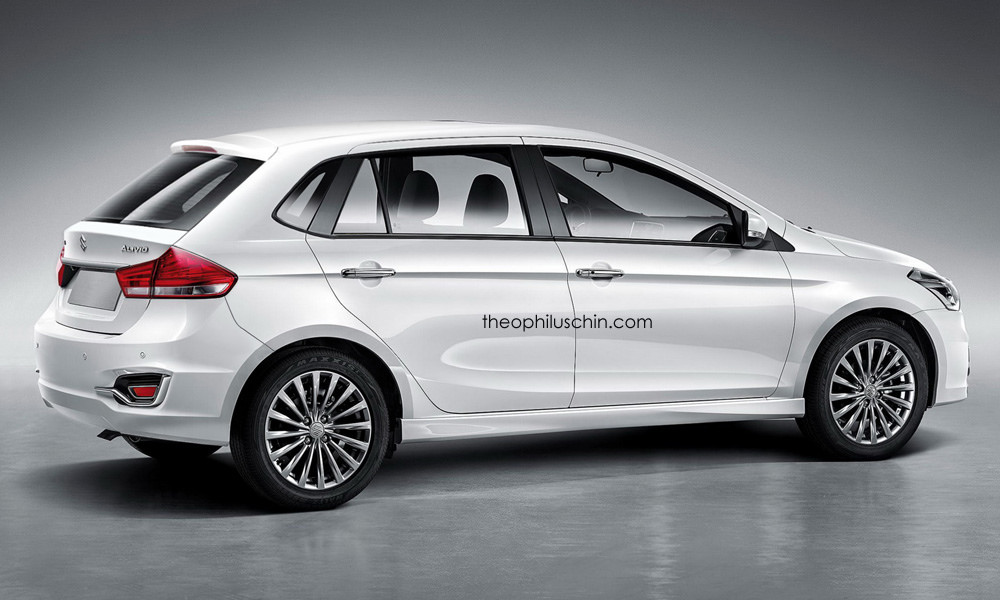 However, that isn't to say that the YRA will ape the looks of the Ciaz as this rendering suggests. Merely for representation, these digital sketches provide a look at the size of the hatchback, and a rather accurate one, as the design of the rear door matches that of the test mule.
Also read: Maruti Celerio VXi+ limited edition launched
The YRA is expected to offer a large, if not offer unseen levels of space for a hatchback made in India. Its primarily rivals in the interior packaging department will include the spacious new Honda Jazz which launches by the end of this fiscal year.
The base YRA variants could use the 1.4-liter petrol and 1.3-liter 90 PS diesel engines currently seen in the Ciaz, while more expensive variants could utilize the new 1.5-liter diesel engine, and the reported 1-liter turbocharged petrol engine.
[Rendering from TheophilusChin]