In the running for the sub-4m SUV crown.
Maruti Suzuki may have a few best sellers in showrooms, but their SUV portfolio was weak. Until recently, customers interested at the prospect of a Maruti SUV had to either settle for the old Maruti Grand Vitara (now discontinued), or the tough-as-teeth Maruti Gypsy. Despite sub-4m SUVs gaining popularity among the Indian crowd from the beginning of this decade, Maruti remained steadfast on further strengthening its hatchback and sedan lineup. Tides began to shift when Maruti showcased the sub-compact Maruti XA Alpha SUV concept at the Auto Expo 2012. It offered an insight as to what a possible sub-4m SUV from India's largest manufacturer would look like, which was received with an overwhelming response by the Indian crowd.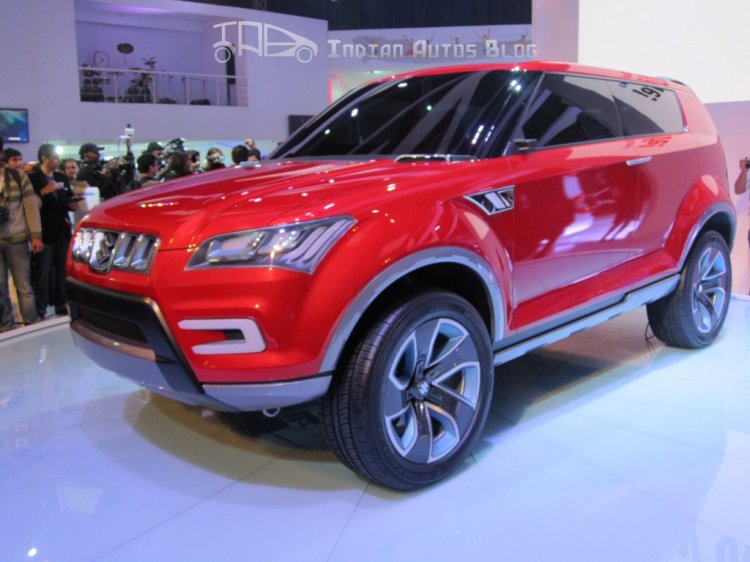 And, four years later, the wait came to an end when MSIL introduced the Maruti Vitara Brezza at the Auto Expo 2016. Not only is it the company's first ever sub-4m SUV, but the Vitara Brezza marks a new milestone for India's largest manufacturer, as it is the first product designed, developed and manufactured completely by Maruti Suzuki without seeking serious help from Suzuki's engineers in Japan.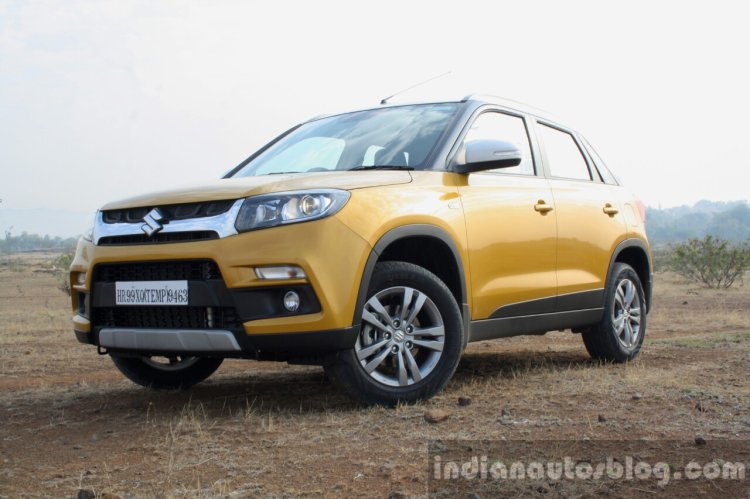 Following its price announcement, Maruti kindly invited IAB for a brief test drive of the Maruti Vitara Brezza in Pune. After spending a morning with the little cracker, here are my first impressions of Maruti's newest SUV.
Exterior Design and Features
When the first press images of the Maruti Vitara Brezza surfaced before its Auto Expo 2016 debut, I was underwhelmed by its exterior. However, after seeing it up close and personal during the test drive, my preconceived notions of its design were immediately broken.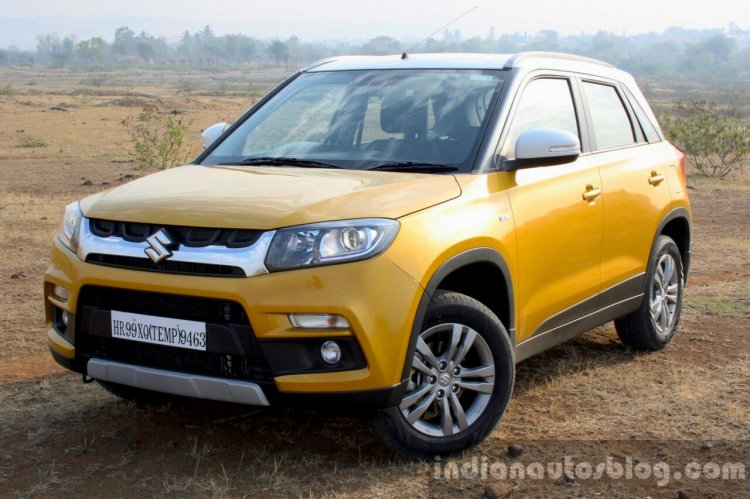 Although the exterior is not going to win any design awards, the Vitara Brezza looks much better than its rivals in the sub-4m SUV segment. It has got simple design lines and the right proportions of an urban SUV, which is quite difficult to pull off when your overall length is constrained to 4 meters.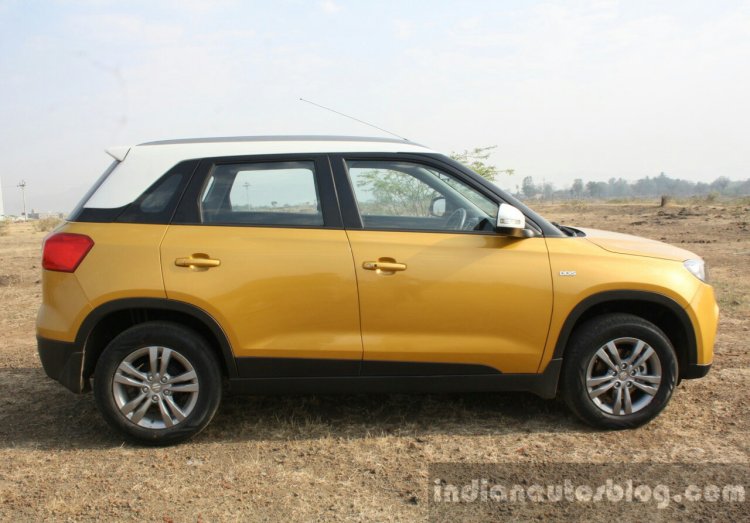 To increase its appeal to young buyers and offer a certain level of personalization, the Vitara Brezza is available with a range of dual tone color schemes, which is a first of its kind in the segment. The only other SUVs available with such an option are the much costlier Range Rover siblings.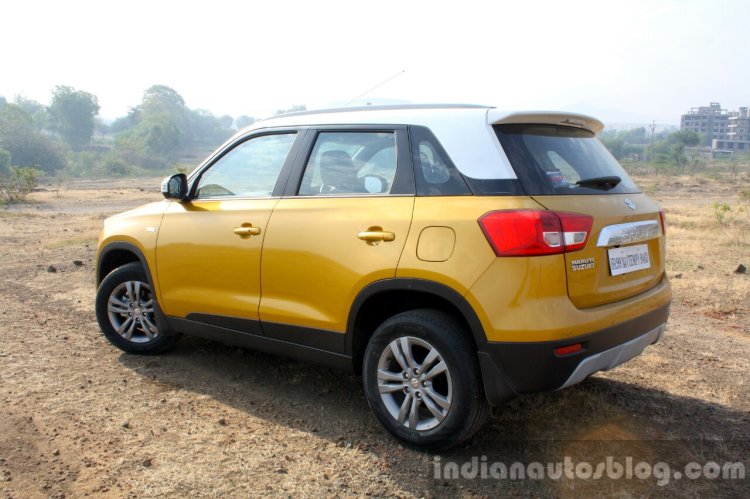 Our test car was finished in a gleaming yellow color splendidly contrasted by a white "floating roof". Couple that with a likeable exterior design and a Maruti badge, and you have a sub-4m SUV that grabs eyeballs wherever it goes.
Interior Design and Occupant Comfort
If you're well familiar with Maruti's newer interior designs, the Vitara Brezza will feel at home. Being an owner of a Maruti, I appreciate the familiarity of the Vitara Brezza's interior. This is likely to be a selling point, since I presume that a sizable chunk of customers would be upgrading from an older Maruti.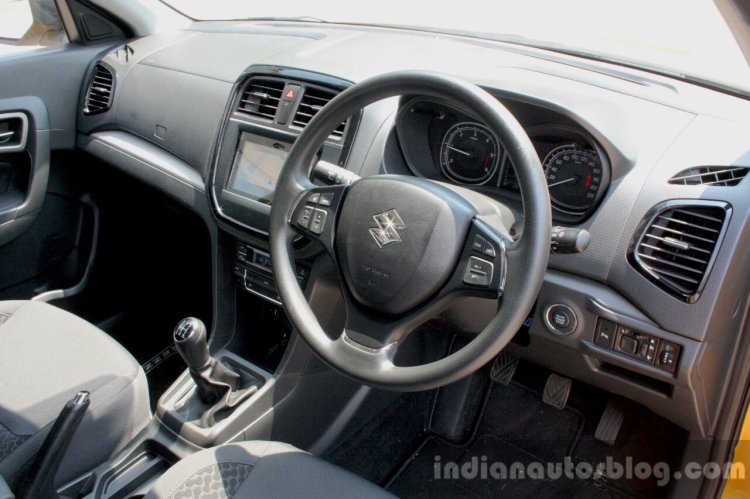 It adopts a grayish black interior that is adorned with plastic silver, gloss black and small helpings of chrome trim, which collectively improve the interior's visual appeal. Most of the plastics used to trim the cabin are run-of-the-mill, although for a sub-4m SUV that's aggressively priced and is feature-packed, it is easily forgivable.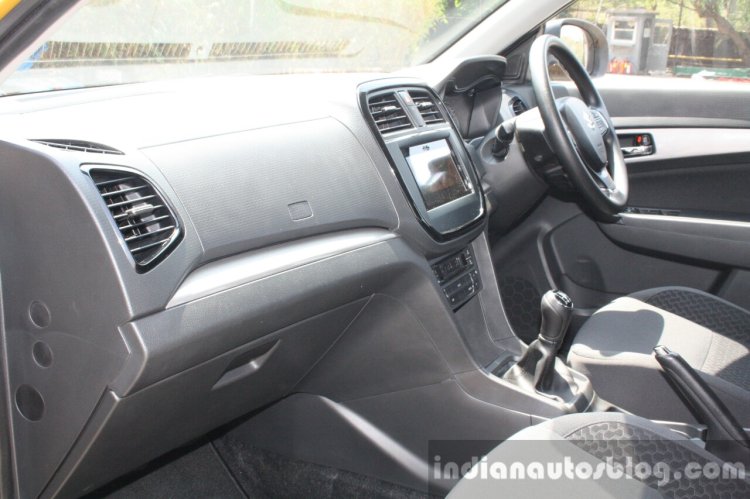 Key strong points of the Maruti Vitara Brezza are its occupant comfort and space. The seats are upholstered in fabric, and are surprisingly comfortable for tall occupants like me. The driver's seat is well padded and has good bolsters for side support. Along with a sliding armrest fitted on the floor console, driving the Brezza for a long duration felt relatively less strenuous.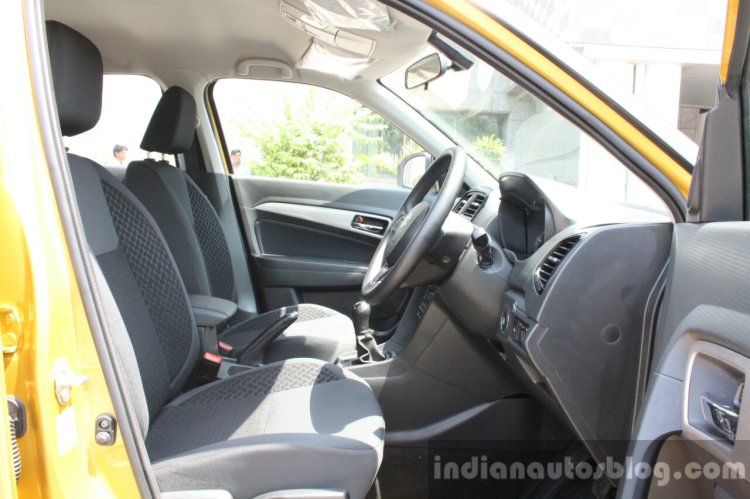 Headroom for all occupants is plentiful in the Vitara Brezza, and it is claimed to accommodate various styles of turbans. As for legroom, the thin front seats are designed to leave room for your knees, whilst not compromising on the occupant's comfort. With the driver's seat adjusted to accommodate my height, there is sufficient kneeroom for me at the rear seat, which is quite impressive for a sub-4m SUV. Like the front seats, there is good amount of padding for the rear seats, as well as a foldable armrest with cupholders.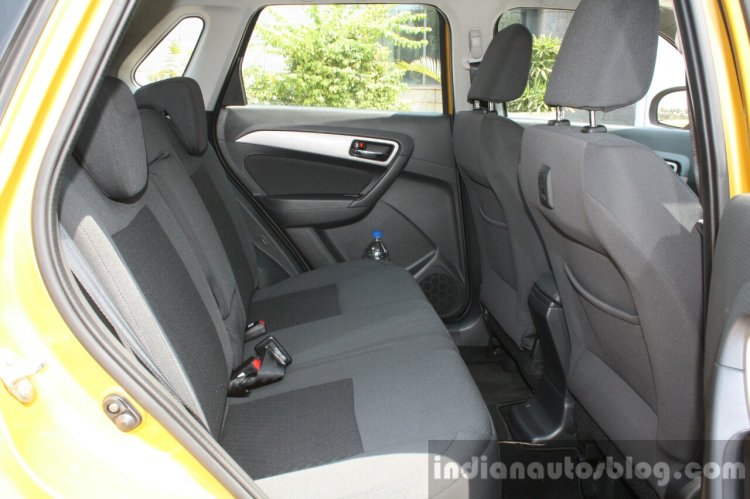 Visibility from the driver's seat is excellent, thanks to the low dashboard and optional seat height adjustment. Large outside mirrors and a sizable windscreen offer a good view of the rear for parking into spaces, People opting for the ZDi+ variant will find parking to be an even easier chore, as it comes equipped with a rear view camera and sensors.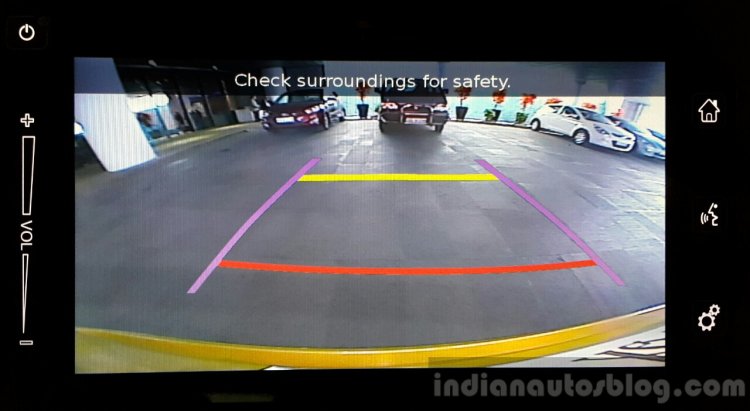 Maruti has paid great attention towards the Vitara Brezza's practicality quotient. It has a boot space of 328 liters, which is, on paper, slightly lower than the Ford EcoSport and Mahindra TUV300. Yet the wide loading area, flat floor and low height makes it more usable than the other two.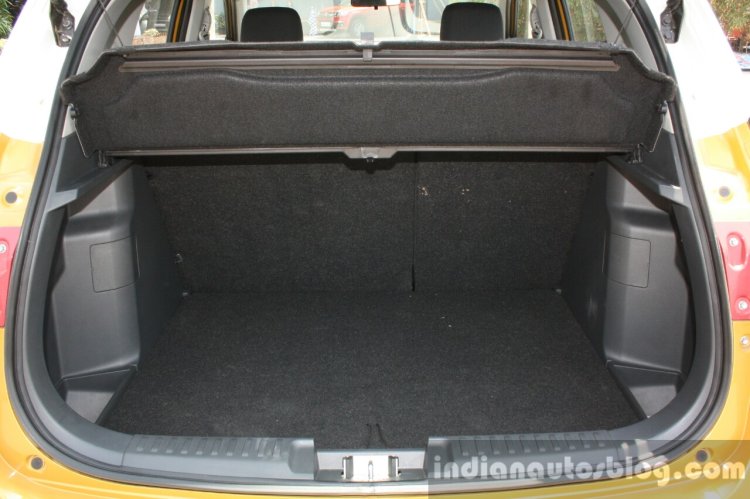 Maruti has devised a solution with the 60:40 bench seats that further doubles the boot volume. The seat cushion tumbles towards the front seat, while the back rest folds flat on the floor, and the headrest is suspended by two straps on the tumbled seat cushion.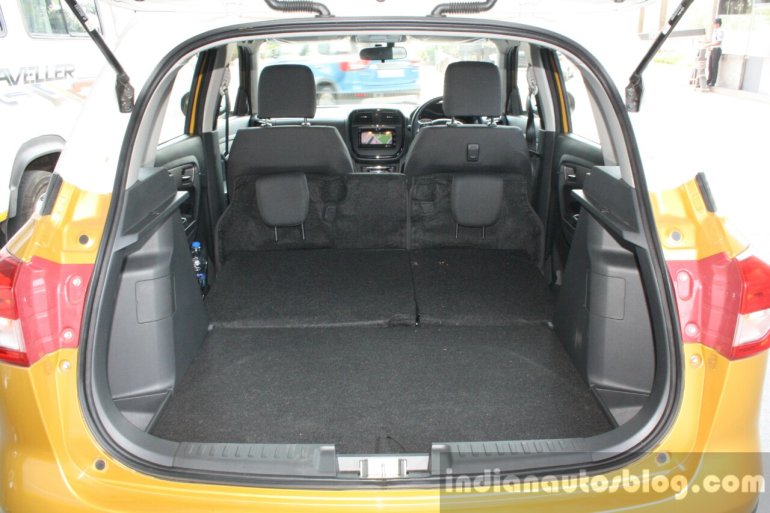 Although you may have to kick a passenger out, the resulting volume is enough for a lavish shopping spree. Fold the other seat in the same manner, and you're left with a capacious boot volume.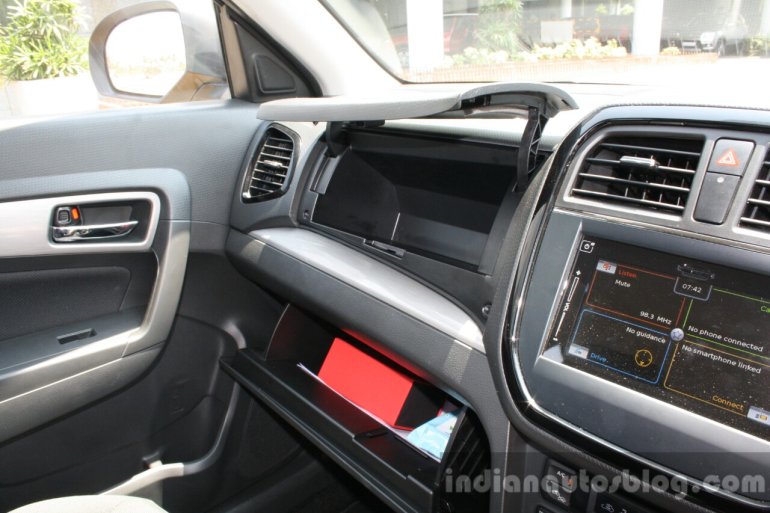 Also, there is not one, but two gloveboxes, of which the upper one is chilled for storage of perishables. The chilled glovebox is only available in the ZDi+.
Features and Safety
The variant that we test drove was equipped with Maruti's SmartPlay infotainment system with Bluetooth telephony and GPS-guided navigation. It is also one of the very few cars in the Indian market with Apple CarPlay support, which should bring rejoice to iPhone users.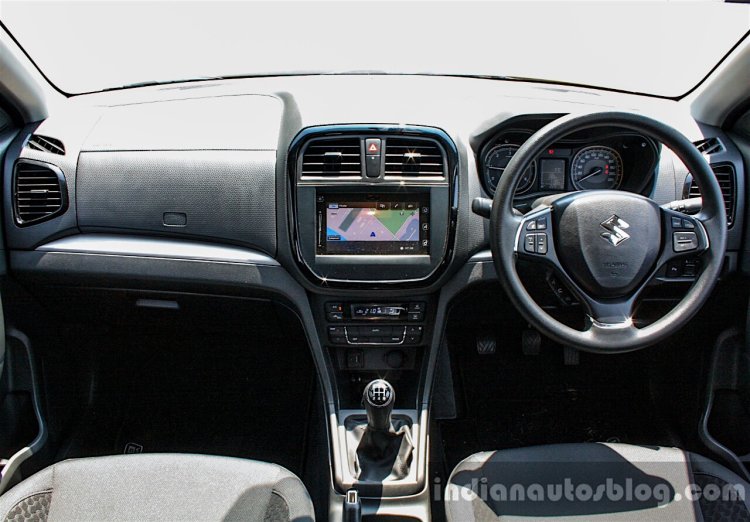 Other features include push button start with keyless entry, reverse parking sensors with camera, cruise control, automatic headlight with "bullhorn" LED DRLs, rain-sensing wipers, power folding ORVMs, dual airbags and ABS+EBD.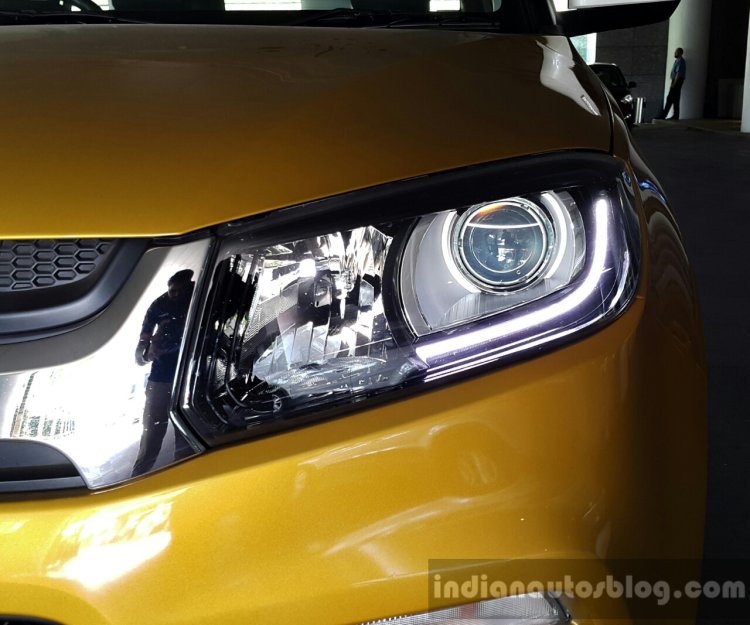 Another feature that deserves a mention is mood lighting for the instrument dials. The driver has a choice between five different colors that illuminate the squarish speedometer and tachometer dials. Gimmicky, but looks quite fancy at night.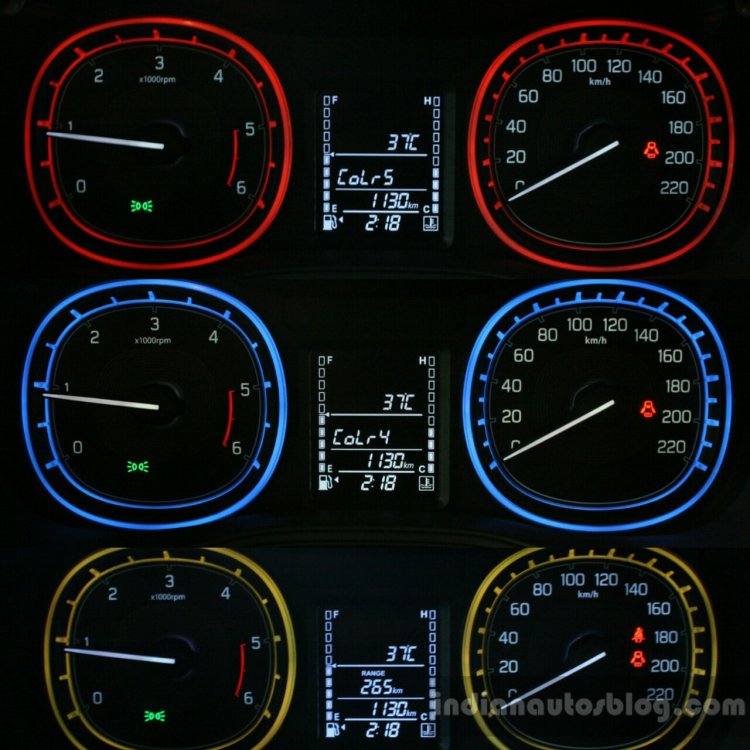 Safety was a high priority in the development of the Vitara Brezza. It is the first vehicle in India to receive the iCat certificate for offset and side impact compliance. Other than the TECT body structure, a driver's airbag is standard in all variants, while a passenger airbag and ABS+EBD is optional in LDi and VDi grades.
Engine and Gearbox
The Maruti Vitara Brezza is only available with a 1.3-liter DDiS diesel engine that outputs 90 hp at 4,000 rpm and 200 Nm of peak torque at 1,750 rpm.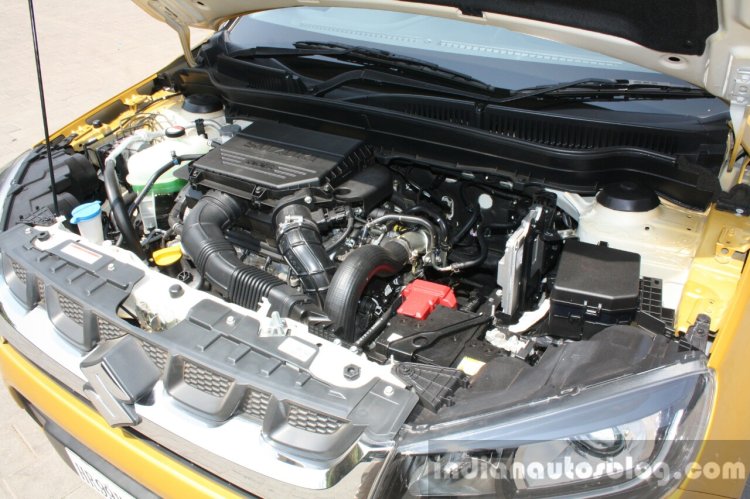 From 2,000 rpm, the 1.3L diesel engine heaps plenty of torque to the front wheels, which translates to swift acceleration for a clean overtake. In fact, the Vitara Brezza keeps accelerating all the way till 5000 rpm, which is quite exceptional for a diesel-powered compact SUV. It does not feel underpowered, and can be a sprightly little cracker, provided you're in the right gear.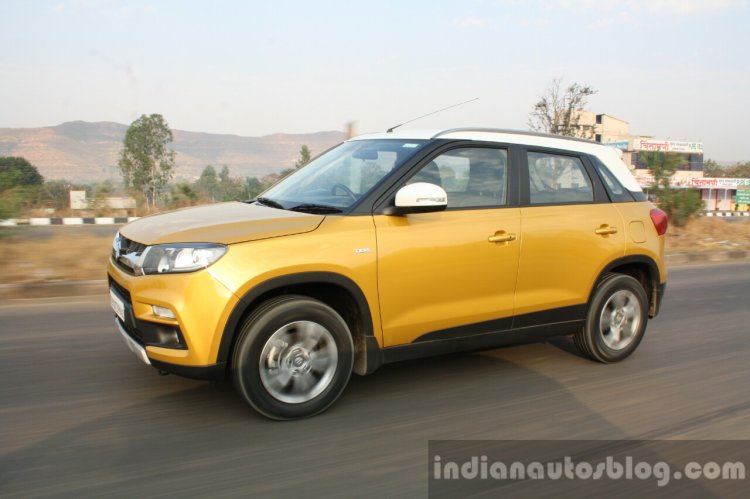 I say that because the characteristic turbo lag that haunts other Marutis with the same engine is present here. It's not too big of a deal when being driven in a relaxed manner, but when the pedal is on the metal, the turbo lag could be a bit bothersome. Constant shifting to a lower gear will be necessary to summon the peak torque required for a quick pass.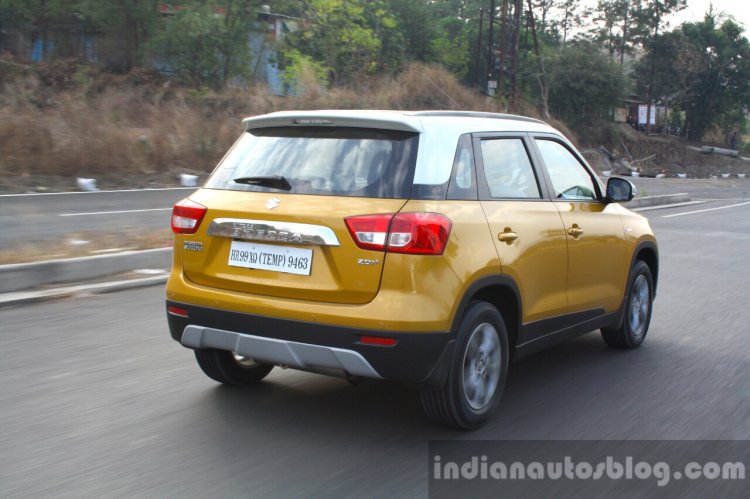 The only transmission option in the Vitara Brezza is a 5-speed manual gearbox. Shifting between gears is not as crisp or smooth as I had expected. However, the clutch pedal actuation is light and has a good travel for precise movements, thus removing the soreness out of start-stop traffic.
Fuel Efficiency
According to ARAI, the Maruti Vitara Brezza returns a mileage of 24.3 km/l, which is a class leading figure.
Since this was a brief drive, I couldn't do a proper test of its fuel efficiency. Once we get a press car for a full review, a proper fuel efficiency test will be conducted.
Ride Quality and Handling
The Maruti Vitara Brezza rides on a suspension system comprising of the usual McPherson struts in the front and a torsion beam setup at the back.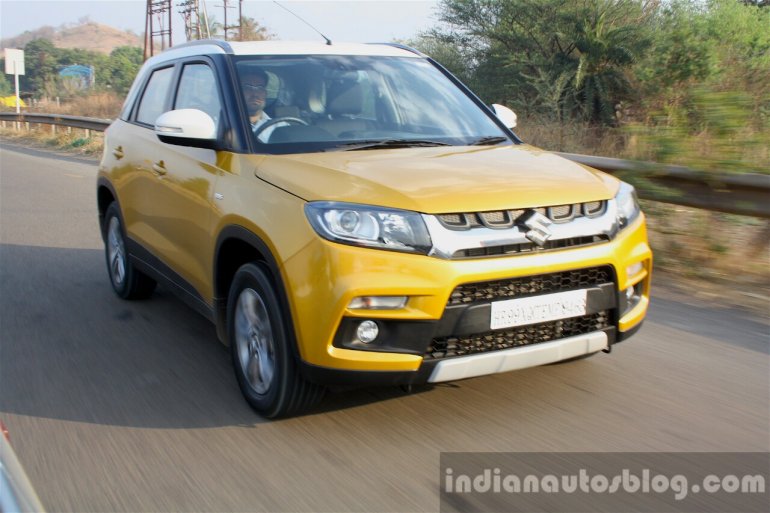 Despite the large 16-inch alloy rims in our test car, ride quality in the Vitara Brezza was comfortable. Thanks to the high 198 mm ground clearance and sizable wheels, the Vitara Brezza incites confidence when driving over potholes and unmarked speed bumps. It doesn't isolate you from the road completely, as small thuds do creep into the cabin, although it's not unsettling in any manner.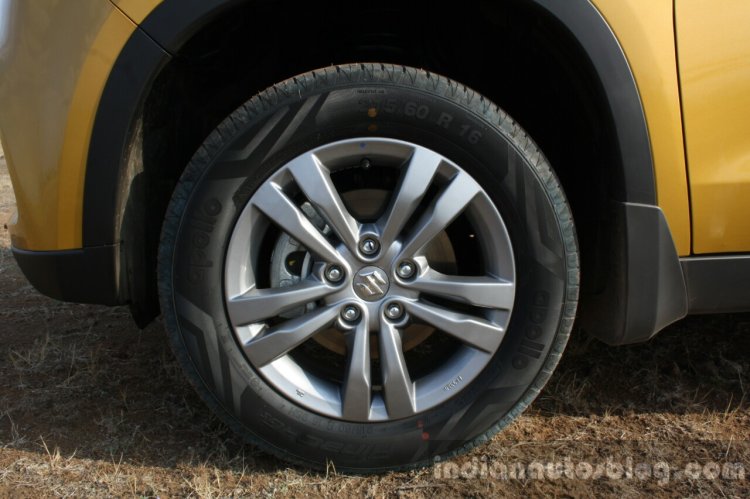 The suspension has been set slightly firm in the Vitara Brezza which keeps body roll and heave at bay around corners. Couple that with the power-packed diesel motor, and you have a sub-4m SUV that can go around some tight curves without complaining too much.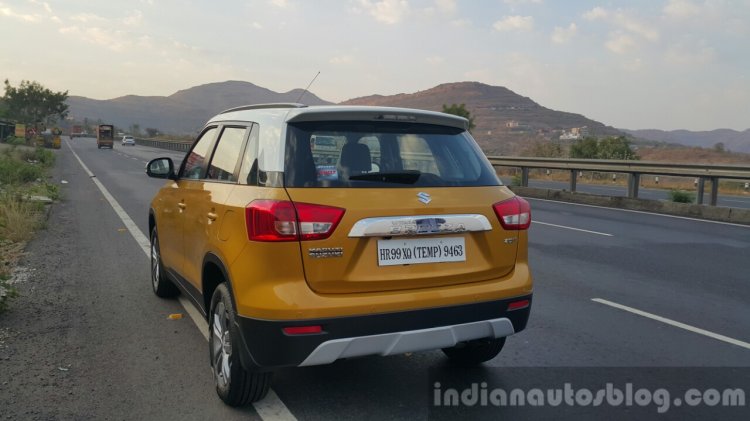 The EPAS system is light-weighted most of the time, which is good for maneuvering around city traffic. The steering feels accurate, and the Brezza is quick to turn in to corners with the correct input. At high speeds, however, I would've preferred if the Brezza's steering was a bit heavier.
Price
Prices for the Maruti Vitara Brezza were announced on March 8, 2016, although initial deliveries will only begin from March 21.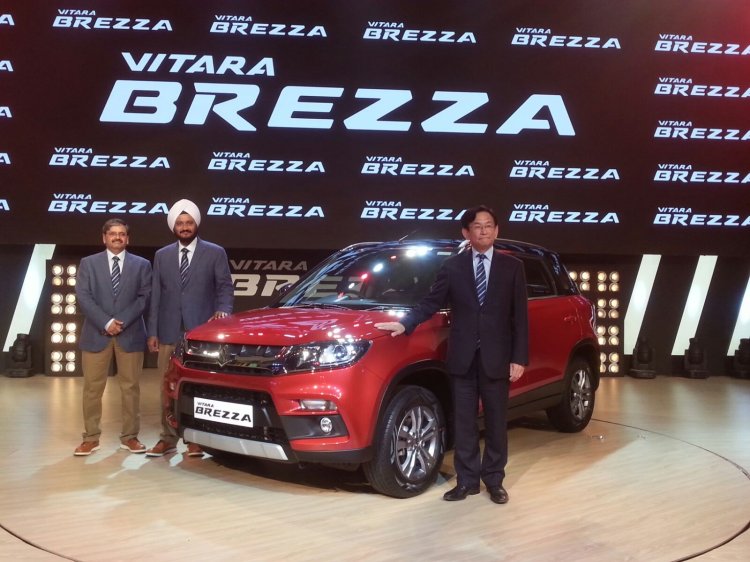 Here are the prices (ex-showroom Delhi)
Maruti Vitara Brezza LDi – INR 6.99 Lakhs
Maruti Vitara Brezza LDi (O) – INR 7.12 Lakhs
Maruti Vitara Brezza VDi – INR 7.62 Lakhs
Maruti Vitara Brezza VDi (O) – INR 7.75 Lakhs
Maruti Vitara Brezza ZDi – INR 8.55 Lakhs
Maruti Vitara Brezza ZDi+ – INR 9.54 Lakhs
Maruti Vitara Brezza ZDi+ Dual Tone – INR 9.68 Lakhs (variant tested)
Maruti has received over 5600 bookings for the Vitara Brezza, and drummed up huge interest at the Auto Expo 2016. It's not surprising, given that the words "sub-4m" and "Maruti SUV" are bound to raise a few heads.
Verdict
From my little drive experience of the Maruti Vitara Brezza, I can safely say that this is one of the best Marutis the company has ever made. It stands out from the competition with its well-proportioned design, comfortable and spacious interiors, good focus on everyday practicality and a fuel efficient diesel powertrain.
There is still some room for improvement in the Vitara Brezza, which can be easily implemented with minor facelifts in its lifecycle. For a first attempt, however, Maruti's newest sub-4m SUV is quite remarkable. I would easily recommend the Vitara Brezza to people looking for a simple, no-frills little SUV that has enough power to scamper around cities, the practicality and comfort for long trips, and a feature list to brag about.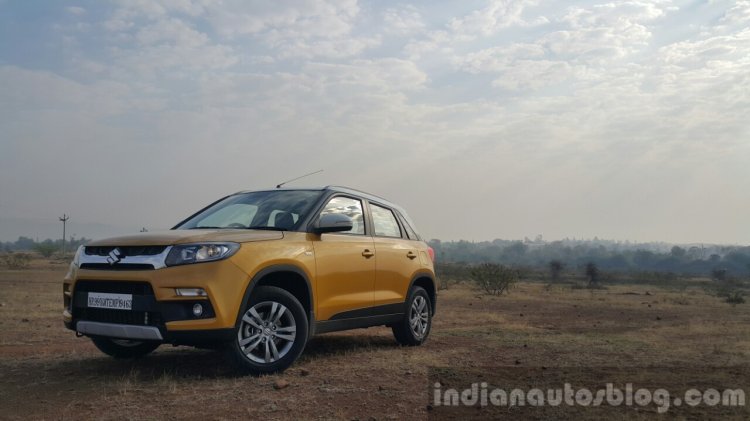 If the overall package has got you impressed, then its highly competitive pricing should seal the deal. It's no wonder that the Vitara Brezza got over 5,600 bookings within 48 hours of its launch.