If you can exclude the Mahindra Bolero Power+, the Maruti Vitara Brezza is indeed the least expensive diesel-powered compact SUV in India. Launched at prices ranging between INR 6.99-9.68 Lakhs (ex-showroom New Delhi), it has grabbed plenty of attention from people eyeballing a compact SUV as their next purchase.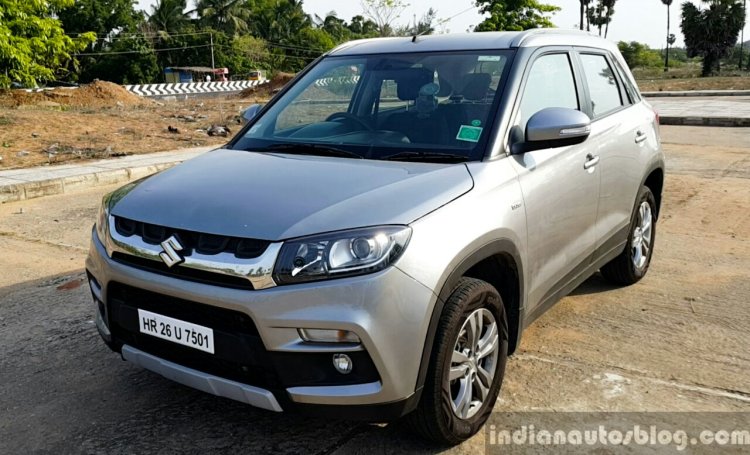 The prospect of a Maruti SUV priced lower than its rivals has generated an overwhelming response towards the Vitara Brezza. With production capacity at the Gurugram plant struggling to keep up with demand, waiting periods for new customers are upto 7 months (depending on trim). Not to mention, Maruti had also hiked the prices of the Vitara Brezza by INR 20,000; now ranging between INR 7.19 - 9.88 Lakhs (ex-showroom Delhi).
So what makes the Maruti Vitara Brezza a highly successful product? Is it simply the attractive price tag or is there more to the Vitara Brezza than just a compact SUV with a Maruti badge?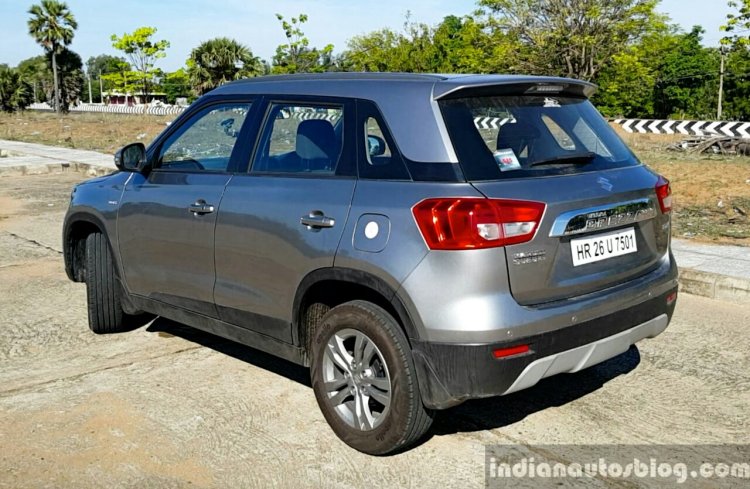 To find out, we sourced a Maruti Vitara Brezza and treated it like our very own personal car for nearly three weeks. From getting stuck at traffic jams to gobbling kilometers on an expressway, grocery shopping to ferrying family members, and even driving nearly 400 km just for a plate of biryani. After adding over 1,500 km to the tripmeter, here are the things we like and dislike about the Maruti Vitara Brezza.
Exterior Design and Features:
Likes:
1. Maruti's designers have to be applauded for getting the proportions spot on. It doesn't look like an SUV forcibly shortened to under 4 meters to take advantage of the small car tax, but rather a compact SUV designed from the ground up.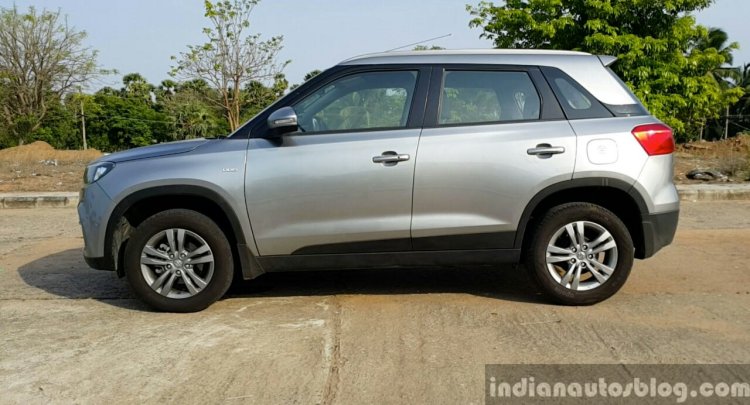 2. Dual tone color schemes in top-end ZDI+ increases personalization levels for customers. Not to mention, it also adds an urban appeal. Fan favorite is apparently the red and black combination.
3. Only sub-4m SUV in the segment to feature projector headlamps and keyless entry; thus offering upmarket features at a competitive price.
Dislikes:
1. The design doesn't look contemporary or bold, when compared to several compact SUVs from other manufacturers. Maruti's designers opted for a neutral styling expected to appeal to all tastes. Although the XA-Alpha concept wasn't the Vitara Brezza's precursor, it proved that Maruti can create stylish and imposing SUVs.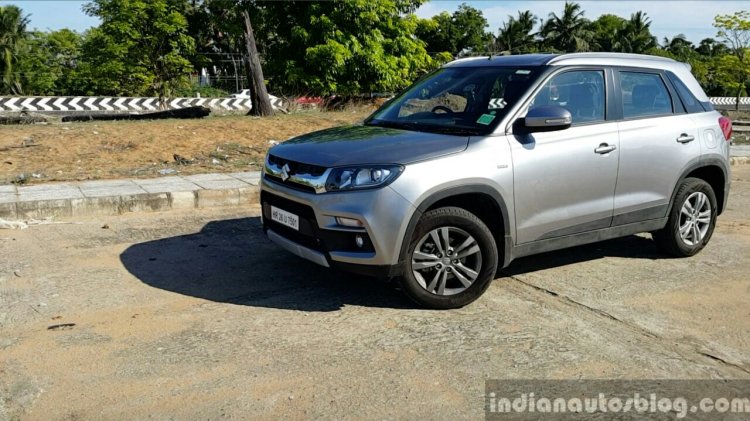 2. The Base LDI model may be priced attractively, but the body-colored pillars expose wide shut lines. It also doesnt get full size wheel covers as standard. The Ford EcoSport in base Ambiente trim looks less cheap.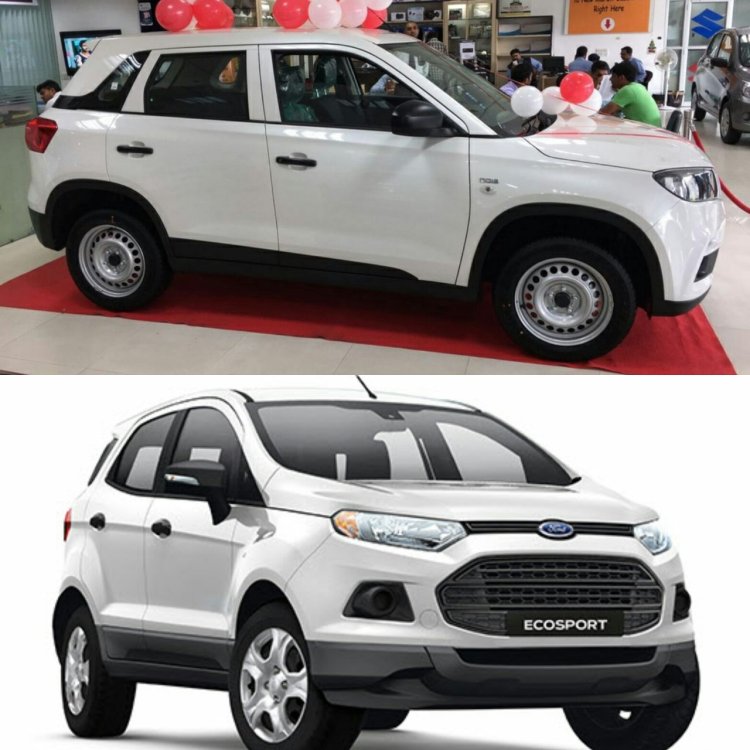 Interior Design and Build Quality:
Likes:
1. Similar to the exterior, Maruti has taken a neutral yet familiar approach to the styling of its interior. It's understandable as a bulk of prospective customers would be upgrading from an older Maruti. Being an owner of a Maruti, I quickly got acquainted with the interior. Every button and toggle is located where you expect them to be.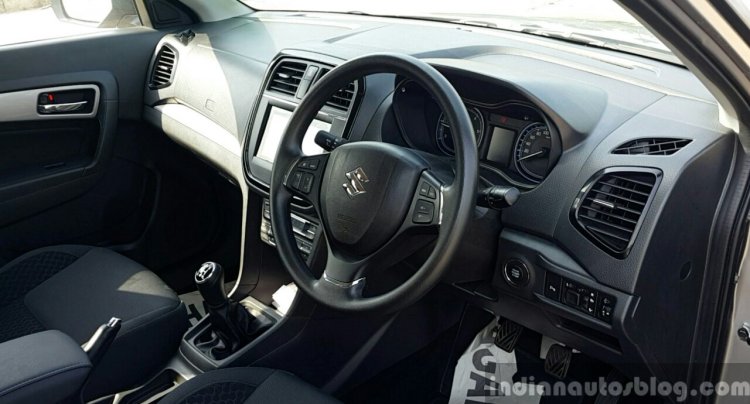 2. A good amount of greenhouse in the Vitara Brezza contributes to an airy feel in the cabin and the impression that you're sitting in a bigger SUV. Thanks to the tall driving position, visibility towards the front is excellent.
3. Plenty of headroom and legroom for the driver. As a tall (6'2) and slightly bulky person, the space around me was commendable. With manual seat height and steering tilt adjustments in our ZDI+ test car, I could easily set a comfortable driving position without feeling cramped.
4. Space at the back is quite decent for passengers, despite the front seat set for my height. There's some legroom to spare, while headroom is plentiful enough to accommodate various styles of turbans. As the Vitara Brezza is wider than the EcoSport, it can seat three people more comfortably.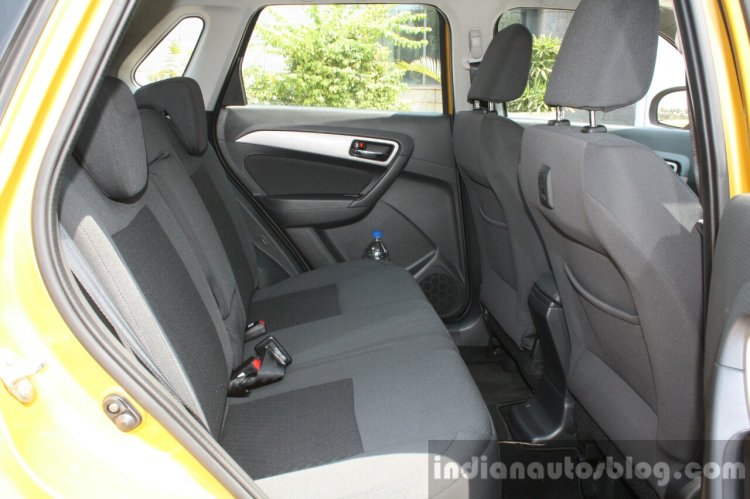 5. Although the 328L boot volume is lower than its competition, it has a wide loading area, flat floor and the loading lip is set at a lower height, making it more practical than rivals. Also, if the space isn't enough, it has 60:40 split rear seats that can be folded flat on the floor.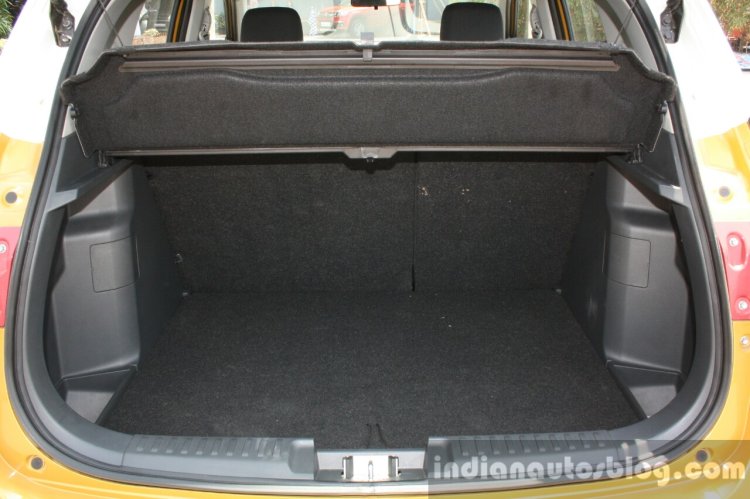 6. There are plenty of storage spaces around the cabin of the Vitara Brezza. It has bottle holders on each door, map pockets on the front two seats, two cup-holders in the floor console, cubby holes in the center console and under the headlamp controls, two storage bins on either side of the boot floor as well as two gloveboxes, of which the upper one is chilled by the HVAC system (only in ZDI+). There's also a secret storage tray that can be pulled out from under the front passenger seat.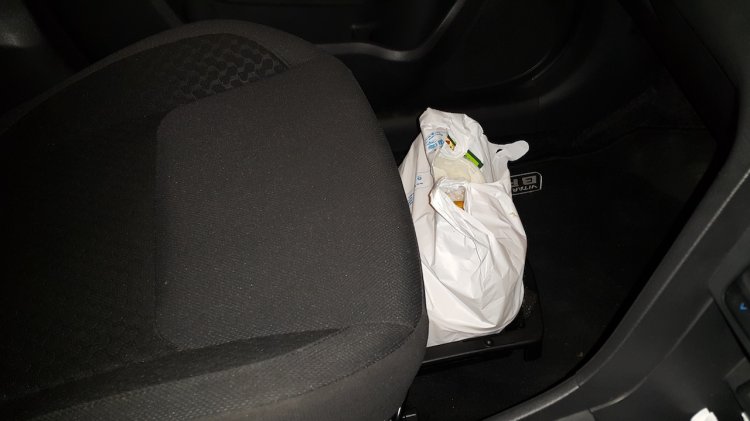 Dislikes:
1. We can't help but shake the feeling that the cabin is built to a cost. Quality of materials used still leave something to be desired. Some of the switchgear inside the Vitara Brezza are nearly identical to my Maruti Ritz, which is now turning 7 years old. Even the steering wheel design is shared with Maruti's entire product range, save for the Alto, Ritz and Swift Dzire Tour.
2. The top-end ZDI+ grade that we tested doesn't get leather-wrapped steering wheel or leather upholstery from the factory, despite the INR 10.84 Lakh price tag (OTR, Delhi).
3. Like the exterior, the interior styling of the Vitara Brezza is not contemporary. It lacks a dynamic appeal or tough construction.
4. Seats aren't supportive or comfortable enough for large people while on a long journey, especially the rear bench. Cushioning is slightly on the softer side, which increases strain on the lower back during long highway drives.
Creature comforts and Safety features:
Likes:
1. Our ZDI+ test car came equipped with Maruti's SmartPlay infotainment system, which is simple to use and easy to get acquainted with. The capacitive display responded to feather-light touch inputs, and has good color contrast for visibility under daylight.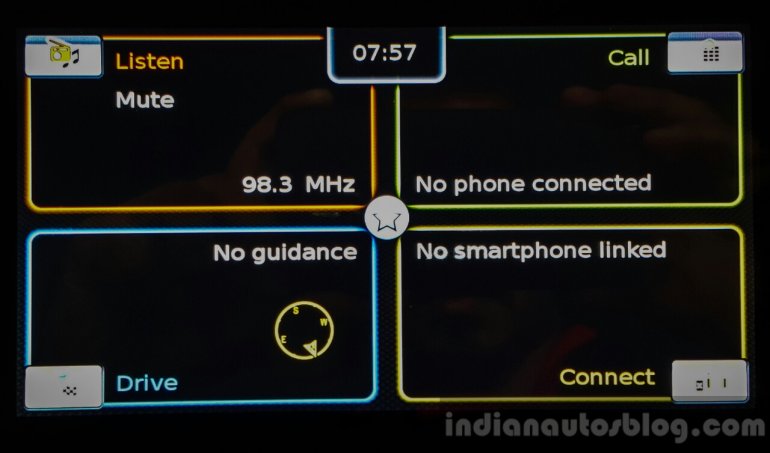 2. Smartplay system offers Apple Carplay connectivity in the Vitara Brezza, which brings the design, apps, and functionality of iOS into the SmartPlay screen. Although SmartPlay does offer Nokia's HERE navigation service as standard, Apple Maps through CarPlay instantly modernizes the in-car navigation experience
3. With the Smartplay screen, the center console looks simple and clutter-free. Buttons for the automatic HVAC controls are neatly arranged around the clear HVAC system display. Note that the buttons and display combo is only for the ZDI duo, while lower variants get the usual three dials.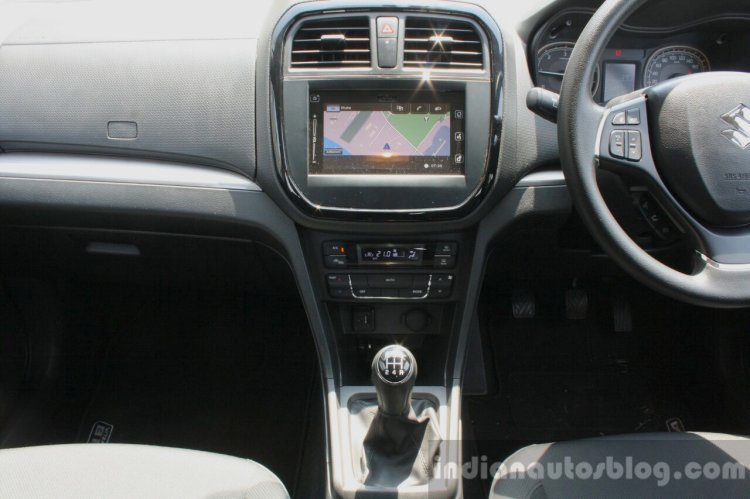 4. Parked under Chennai's infamous heat for a couple hours, the Vitara Brezza's all black interior was like a prepped baking oven. The HVAC system at full blast managed to bring down the cabin temperature in a short period of time.
5. A driver's airbag is standard across the range, while dual airbags, ABS and seat belt pre-tensioner are optional even from base LDI and standard in ZDI/ZDI+. Optional safety kit costs around INR 13,000 extra, making it affordable.
Dislikes:
1. Only the ZDI and ZDI+ grades of the Maruti Vitara Brezza are well equipped, and variants that we would recommend. The middle VDI and VDI(O) grade feel basic for a car that will set you back INR 8.66 Lakhs (OTR, Delhi).
2. Mirrorlink connectivity for Android users isn't simple or intuitive; only works through third party apps installed in your Android phone. A software update can bring Android Auto connectivity for the masses of Android users.
Engine and Gearbox: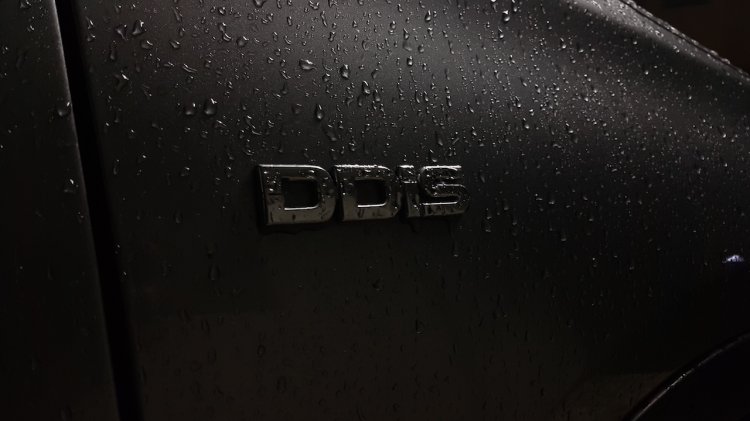 Likes
1. Powered by India's most trusted and familiar diesel engine - the 1.3L DDiS diesel engine with a variable geometry turbo (VGT). Note that this is not the engine from Maruti's hatchback range; rather it's the more powerful 90 PS unit from the Maruti S-Cross, Ertiga and Ciaz. The Vitara Brezza is the only sub-4m product in the range to feature this engine.
2. Inherent turbo lag is less bothersome in the Vitara Brezza. It has decent low-end response for good city drivability, and doesn't command an immediate downshift unless you're on an ascending road with slow moving traffic.
3. Mid-range performance packs a punch, thanks to the VG turbo that spools to life post 2,000 rpm. The engine dumps a bulk of the peak torque in the mid-range, making overtakes on highways and wide city roads effortless. Engine freely revs beyond 5,300 rpm, and hardly feels out of breath.
4. 5-speed manual gearbox and clutch are a good combo. Shifting between gears is smooth and slick, while the clutch pedal has a decent amount of travel and perfect weight for precise vehicle movements, reducing the sore out of start-stop traffic
5. The Vitara Brezza is also one of the most fuel efficient SUVs out there. Maruti claims that it is capable of a best-in-class fuel consumption of 24.3 km/l. We managed to average 17.5 km/L in heavy city traffic and 20.2 km/L on a moderately crowded highway, which are respectable figures.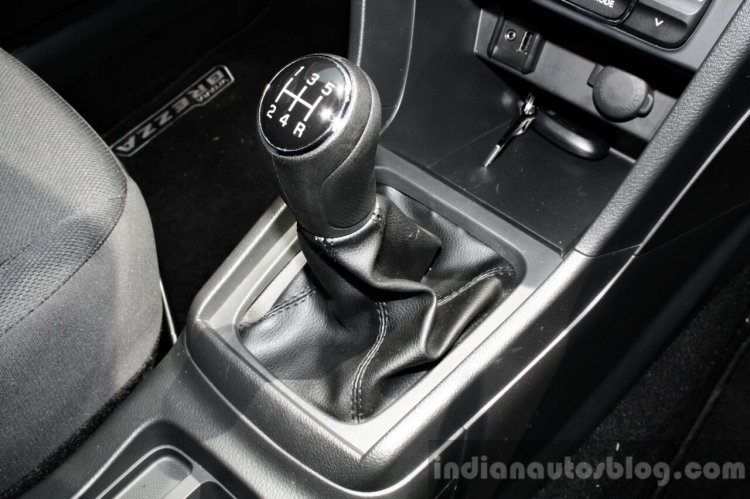 Dislikes
1. No petrol option available from launch. With the narrowing price gap between petrol and diesel fuels as well as the crackdown on diesel-powered vehicles by the Supreme Court and National Green tribunal (NGT), petrol-powered cars are gaining popularity in India. It's a missed opportunity from Maruti to take advantage of the increasing demand, although reports suggest that a 1.0L Boosterjet variant is arriving in 2017. Until then, buyers interested in a petrol-powered sub-4m SUV have to settle for the Ford EcoSport 1.5L or 1.0L EcoBoost.
2. The Vitara Brezza doesn't offer an automatic gearbox. In fact, it's one of the very few SUVs in the market that doesn't have such an option. Although Maruti introduced a 1.3 DDiS+AMT combo in the Swift Dzire, the Vitara Brezza makes do with a regular 5-speed manual gearbox. One can argue that the percentage of customers buying an automatic variant will be relatively small, but demand is on the rise. A prospective customer interested in an automatic-equipped SUV may have to drop the Maruti Vitara Brezza from consideration.
Ride and Handling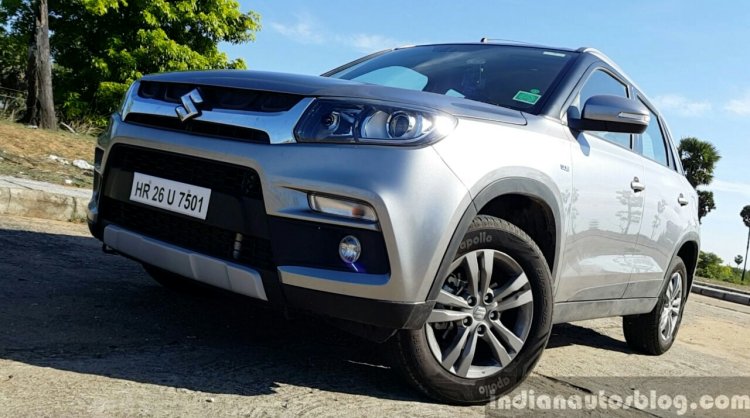 Likes
1. Maruti has tuned the suspension system to a slightly firmer setting, although it's still softer than the Ford EcoSport. With 16-inch alloy wheels shod with 215/60 R16 Apollo Alnac 4G tires, ride quality in the Vitara Brezza is fairly comfortable. Driving in pitch-black nights at speeds of around 100 km/h, we've gone over many potholes in the Vitara Brezza, and its suspension managed to keep most of the jerks in bay. Ground clearance of 198 mm incites confidence when driving over badly damaged roads, which is a common occurrence during the Monsoon.
2. The Vitara Brezza manages to corner around tight bends without making too much of a fuss. The Alnac 4Gs offered decent amount of grip on the road, while body roll isn't too bothersome for an SUV with a 198 mm ground clearance.
Dislikes
1. Driving enthusiasts looking for a fun weekend getaway may not find the Vitara Brezza to be as engaging as the Ford EcoSport around Ghat roads. The Vitara Brezza has its ride quality and handling characteristics tuned for better comfort, so as to appeal to the mass market.
Verdict
After spending nearly 3 weeks and over 1,200 kms on the road, I still find the Vitara Brezza to be one of the best Marutis launched in India.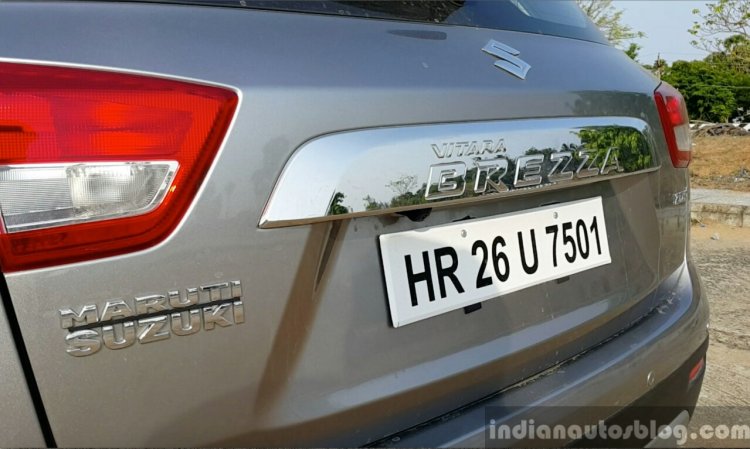 For a first attempt, Maruti have managed to tick most of the right boxes; offering a neutral exterior, simple and familiar interior equipped with a decent list of features, spacious cabin with great practicality, a fuel efficient diesel motor, attractive pricing as well as access to Maruti's great service network. They could have opted for a more flamboyant route for their first compact SUV (as some manufacturers have), but instead took a safe approach so as to appeal to everybody's taste and push maximum volumes.
It's definitely not the perfect SUV; there are still a few shortcomings in the Vitara Brezza, some of which are typical of Maruti. So it will be interesting to see the updates that Maruti introduces during the Vitara Brezza's lifecycle in the market.
However, the biggest drawback of the Maruti Vitara Brezza is its waiting period. There are many people I know who have dropped the Vitara Brezza from consideration after hearing that they had to wait for around 25 weeks for vehicle delivery.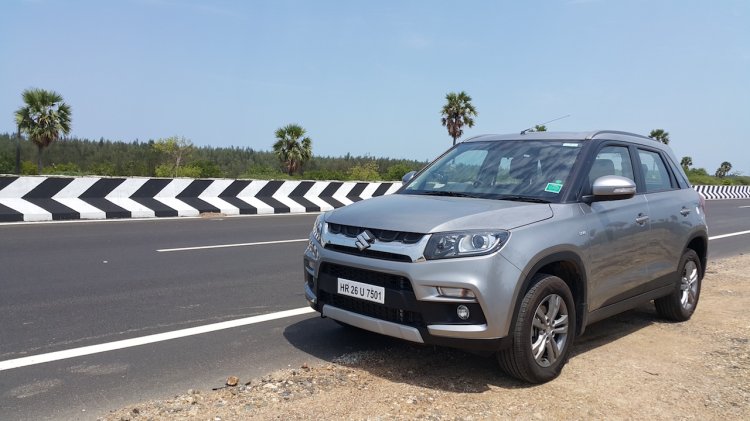 To sum it up, if your budget is under INR 11 Lakhs and are looking for a simple, no frills and fuel efficient little SUV, the Maruti Vitara Brezza is a sensible product to hop into the ever-growing SUV bandwagon, provided you don't mind the long waiting period.