A purely imaginative rendering of a topless Swift.
Automotive graphic artist, Theophilus Chin, has imagined the Suzuki Swift Sport with a foldable roof top. Note that neither Suzuki or Maruti have confirmed such a product in existence.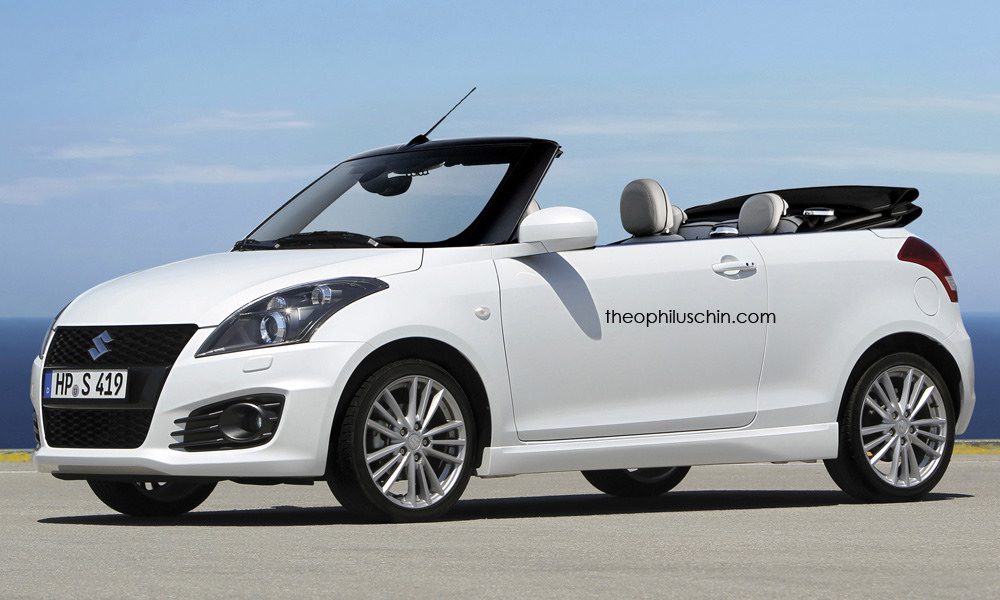 By the looks of it, the Suzuki Swift somehow pulls off the cabriolet bodystyle. The exterior appears to be retro and chic at the same time, and would be a cheaper alternative to more expensive cabriolets such as the Mini Cooper Convertible or VW Beetle Convertible.
The cabriolet in the render is based on the Suzuki Swift Sport, which packs a 1.6L VVT petrol engine capable of 136 PS and 160 Nm of torque. The Swift Sport takes 8.7 seconds to hit 100 km/h, while a cabriolet could take slightly longer, thanks to the heavier roof-folding system. A 6-speed manual transmission and ALLGRIP AWD is offered in the Swift Sport.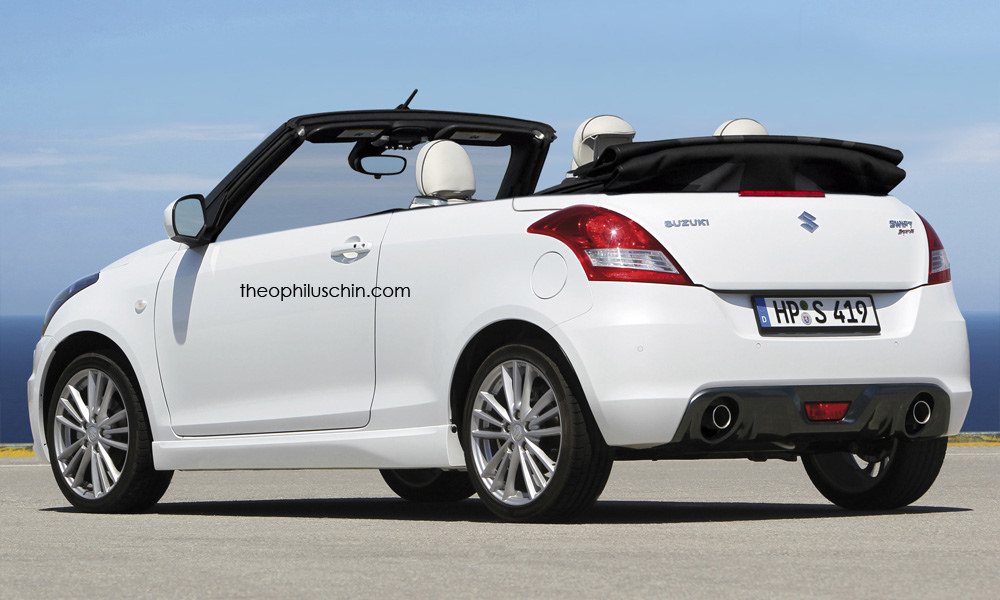 Also Read: (Maruti) Suzuki Wagon R crossover to be showcased at Jakarta Fair
Hatchback convertibles and three-door hatchbacks cater to niche markets, and are a dying race. Should Suzuki ever introduce such a product, it would be the least expensive hatchback cabriolet in the market.
[Source: Theophilus Chin]