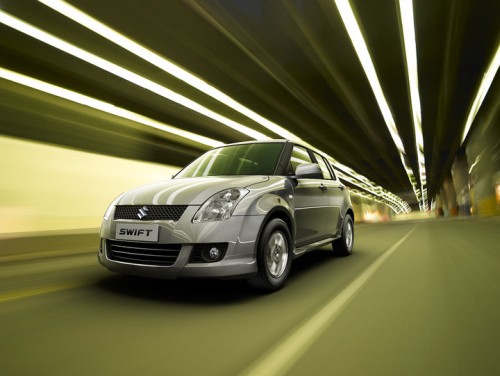 Come festive season, Maruti is seriously turning up the heat in the market. Bending the laws of economics, the company is offering higher discounts despite robust sales since the past three months. The company has even adopted aggressive marketing measures like launching 5 CNG cars on the same day and two special edition models (SX4 Royale, Ritz Genus) in the past month.
Economics also say that festive discounts are common but only when the company has a pile up of inventory waiting to be sold. Such is not the case with Maruti. The company has almost negligible inventory with waiting lists stretching from 1-6 weeks on different models and that too when other competitors have ample immediate supply.
We believe it is the heat from the competition is the major cause of these drastic measures. After all this July, for the first time in history, Maruti's market share fell below 50%. Primary reason for this drop is the slew of launches from other manufacturers in the hatchback segment (read as Maruti's home turf). This heat is only going to increase as Toyota and Honda are also entering the fray.
Whatever the reason may be, we at IAB are more than happy because the consumer shall win in the end. The discounts offered on various models (might not pertain to all states) are as follows:
* Old WagonR: Rs 42,000
* New WagonR: Rs 19,000
* Swift: Rs 5000
* SX4: Rs 60000
Source - DNA Money