After conquering the likes of Indian and Indonesian markets, the Maruti Suzuki Ertiga might have the a bigger challenge in its sight. Our friends at Auto.163.com have managed to procure patent filings of the Ertiga in the Chinese domestic market.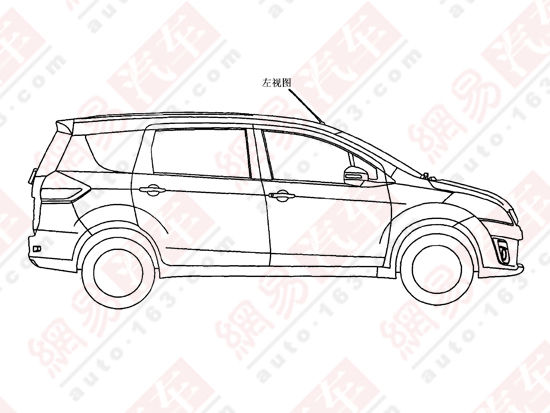 This is a clear indication that Suzuki has big plans for the Ertiga globally.
The Suzuki Swift-based Ertiga is a smash hit in the Indian market with waiting period extending for more than half a year for diesel variants. In Indonesia, the dealers cannot get enough of Ertigas to satisfy the domestic demand. We have reasons to believe that the Ertiga will create a similar effect in the Chinese market.
Considering China is a petrol dominated market, the Ertiga will be launched with the 1.4L K series engine with 93bhp and 130Nm of torque. It will be manufactured by Changhe Suzuki with the debut expected in 2013.
[Source: Auto.163.com]