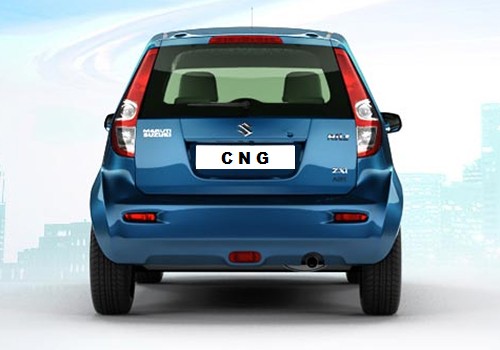 Maruti Suzuki India would be launching CNG versions of the Ritz and the Estilo in the coming months, reports Goa on Wheels. Till now the only passenger vehicle with CNG technology Maruti has produced is the Alto.
Maruti intends to boost its share in the CNG vehicle segment which is likely to grow rapidly with the increase in fuel prices recently.
The Maruti Ritz has been selling well and the CNG version would further strengthen its market share. As far as the Estilo is concerned, a CNG version wouldn't exactly revive the Estilo, but would help delaying its demise.
Maruti could also be introducing CNG versions of its other models depending upon the response to the Ritz and Estilo CNG. The Maruti Eeco could be the next to get a CNG version.
CNG is available on in Mumbai, Delhi and Gujarat as of now, but more CNG filling stations would be installed in major metros in the coming months, as the number of vehicles plying on CNG is rising everyday.
Chevrolet recently launched a CNG version of the Aveo sedan and more GM models would be getting CNG versions soon.
Source: Goaonwheels