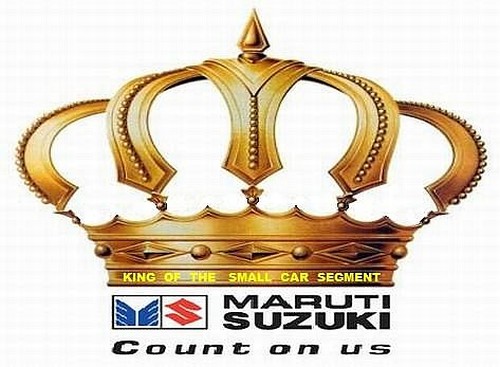 With new entrants in the small car segment like the Ford Figo, Chevrolet Beat and the Volkswagen Polo, the market share of Maruti Suzuki was at stake. But Maruti proved that it is the King of the small car segment by having its market share intact even after a number of competitive new players.
Yesterday, we had discussed about Ford Figo's impressive sales in a 14 week period. Though the Ford Figo is a huge success it hasn't affected Maruti's market share.
Mayank Pareek, Executive Officer (Marketing & Sales), Maruti Suzuki India -
We have always been able to provide the lowest cost of ownership in cars and now, even in the styling aspect we have matched competitors
Reports say that the new entrants in the segment are eating into the sales of Hyundai and Tata Motors.
Even though Maruti is offering low-cost cars and is mostly preferred brand for first time buyers, I feel that Maruti should offer 'affordable quality motoring' than just 'affordable motoring' to the typical Indian car buyer.
Source: DNA India