The Mahindra XUV500 was conceived as a global SUV right from its drawing board stage. After a year of successful domestic show, it's time for the XUV500 to go places.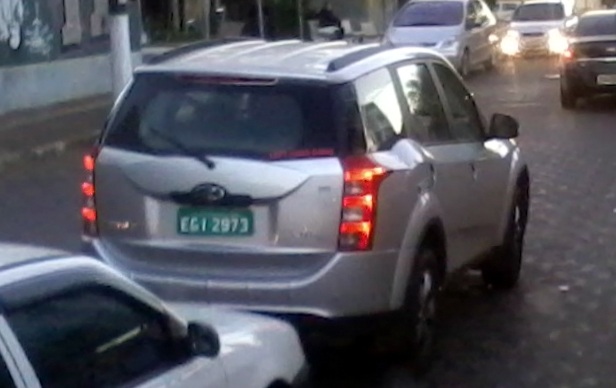 The SUV was found testing in Brazil near the Ford's test track at Tatui, Sao Paulo by a reader of Autos Segredos.
The Mahindra XUV500 is the first monocoque vehicle ever to be engineered by the Indian UV maker. It's also Mahindra's first front wheel drive architecture, that too with a home grown transaxle.
According to our Brazilian auto reporters, the XUV500 is expected to be launched in Brazil at next month's Sao Paulo Auto Show. It's to be noted that Mahindra has unveiled the car to the European media in Italy a few weeks back.
Unlike the other Mahindra utility vehicles like the Scorpio and Scorpio Pickup which are locally assembled in partnership with Bramount in their Manaus plant, the XUV will be a direct import from India, according to Autos Segredos.
The Brazilians will getting the same three variants that are available in India, with the top-end driving all the four wheels.
The 140 bhp of power is courtesy of the 2.2 litre mHawk, that can be driven through a six-speed manual. There is an export-specific petrol motor under development but Mahindra is tight-lipped about it.
Brazil, being a flex-fuel nation (petrol and ethanol), may demand Mahindra to sell a petrol motor with the capability of running on ethanol, just like the other players in that market.
[Source - AutosSegredos.com.br]