The Mahindra Verito Vibe is due to be launched on June 5th. As the launch day nears, the car has been spotted at a dealership.
Mahindra could be conducting a dealer level training with the car, or it could be meant for display or demo purposes. The spy shot was taken by Mr. Surendar, a forum member of Theautomotiveindia.com.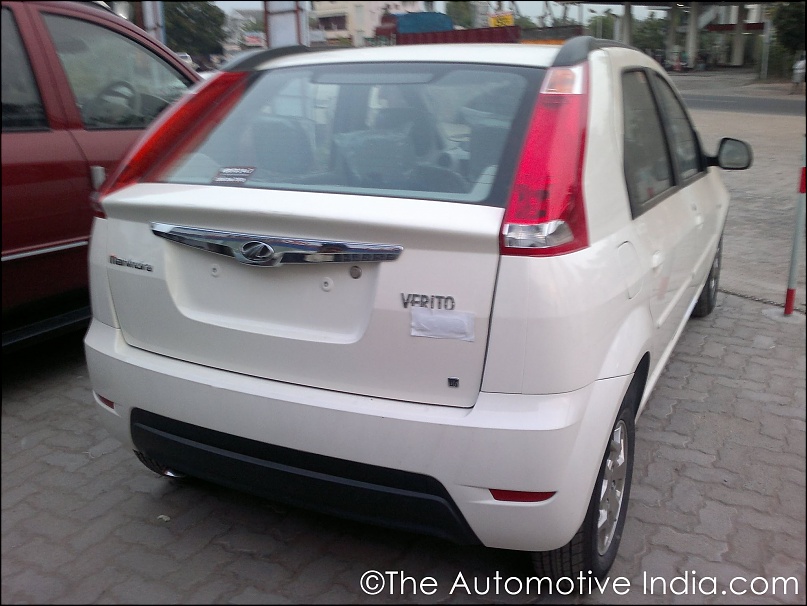 The Verito Vibe is basically a Verito with its boot chopped off. By doing so, the Verito Vibe becomes a 'small car' measuring under 4m. As a result, it attracts lower taxes (about 12% as against the 30% for cars over 4m long) and Mahindra would be passing over a chunk of the tax savings to the buyer.
The Verito Vibe will be available as a diesel only model. As Mahindra do not have a petrol engine displacing 1.2-liters or less, the Vibe has to make do with the Renault sourced K9K diesel engine.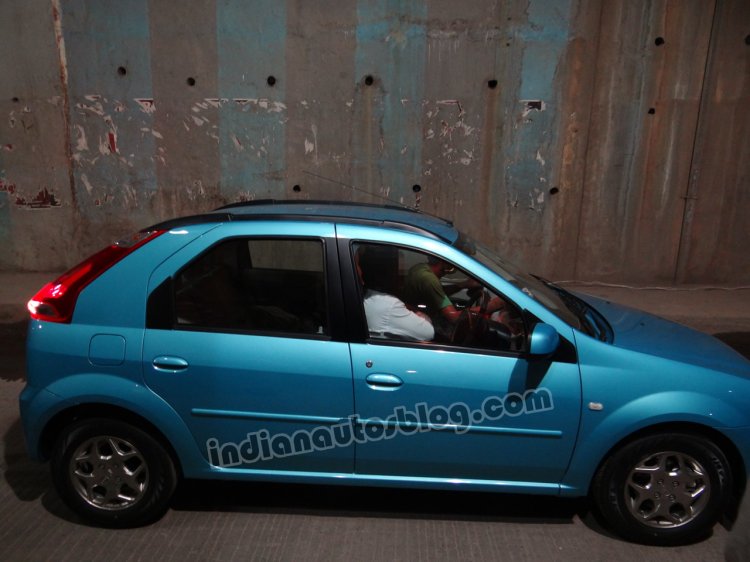 The diesel unit is the familiar 1.5-liter seen on the bigger Verito sedan. It produces 65bhp of power and 160 Nm of torque. On the bigger Verito sedan, this engine does a claimed 20.8 km/l.
When we had a closer look at this image, we noticed the variant line represented as 'D6'. The D6 variant is the top-end model on the Verito sedan. This nomenclature should be carried over to the Vibe as well, given that this car sports alloy wheels, a chrome finished number plate holder and a chrome tipped exhaust.
At this point, there are only two unknowns with the Vibe: How much will it cost? And how much smaller is it than the Verito sedan?
[Image credit - The Automotive India]