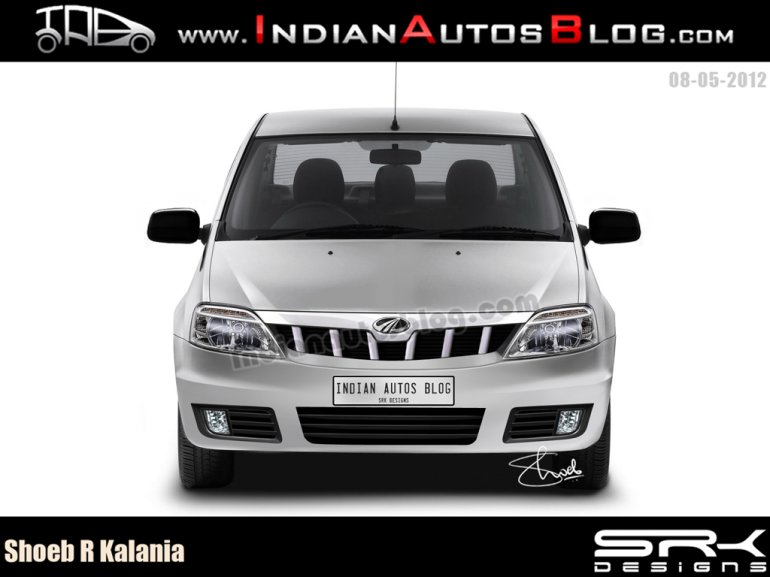 It should come as no surprise that Mahindra has started working on a facelift for the Verito. The facelifted model has been caught on test around Chennai a few times in the last month. The reason for the facelift is simple – the Verito is growing old.
Surprisingly, despite of the outdated looks, the car has not showed decline in sales figures since Nov 2011.
Ever since Mahindra introduced the Verito, it has been able to an increasing number of buyers and were able position it among utility vehicles such as Xylo, Bolero and Scorpio.
However the Mahindra Verito (which is essentially a Dacia Logan) has been around since 2007.
The opportunity of a facelift helps Mahindra to further bring the styling of the Verito in line with Mahindra's DNA. The only difference between the Mahindra Verito and Dacia Logan was a Mahindra logo on the grill and the steering wheel. Thus, this facelift will bring the Verito closer to the Mahindra family.
Our rendering maestro, Shoeb, has put forward his thoughts of what the new Verito should look like. The biggest change one can see is the new grill which is in-line with the Mahindra DNA. A generous dollop of chrome to make the Verito look upmarket can be seen evidently. Mahindra should focus heavily on the luxury appeal of the Logan to make sure that it calls out to families more than commercial operators.
The front bumper sports horizontal lines and its orientation is flipped. New crystal clear headlamps sport high-mounted indicators instead of side-mounted ones. Wipers are adjusted to match Indian conditions (old Logan and Verito had the wipers for LHD markets). Bigger OVRM units now have a plastic housing (earlier Verito/Logan used body panels and the mirror seemed like they were sticking out of them).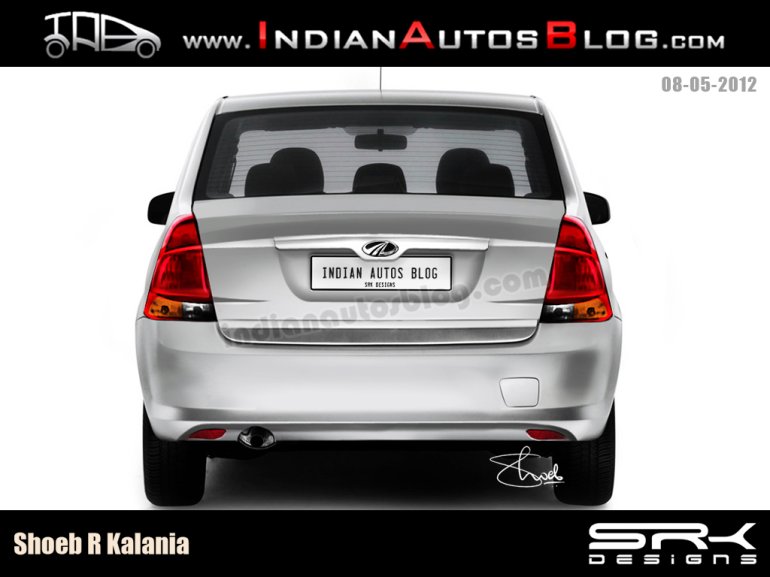 Coming to the rear, one can see a new set of tail lamps and a new boot lid with a dedicated area for the number plate area (old Verito had its number plate on the rear bumper). One can also expect new wheel caps and if we are lucky a new alloy wheel design to be a part of the facelift.
Mahindra should also work comprehensively on the interiors as the current ones feel very dated. The huge slabs of plastic should be replaced by something more aesthetic and appealing. A new center console is also expected because previous spyshots showed camouflage in that area.
Don't expect major changes to the mechanicals. The K9K engine may be further refined to get more kmpl but we doubt if any changes will be made to the power delivery.
What are your expectations from the facelifted Verito?