The Mahindra Verito compact was supposed to be out by the end of this financial year, according to the company's higher officials.
However, it seems that Mahindra has overshot the initially planned launch date. The car still continues its testing routine in and around Chennai.
Seen here are the latest set of spyshots that are sent by our avid reader Ms. Rina Sagayamary from Chennai. We have discussed enough of the upcoming car's details but a recap helps.
The Verito compact is basically a sub four metre hatchback with a subtle hint of third box in its profile. The C-pillars carry the taillamps and the license plate enclosure is promoted to the tailgate from the bumper. The rest of the car including the interior looks exactly like its sedan sibling.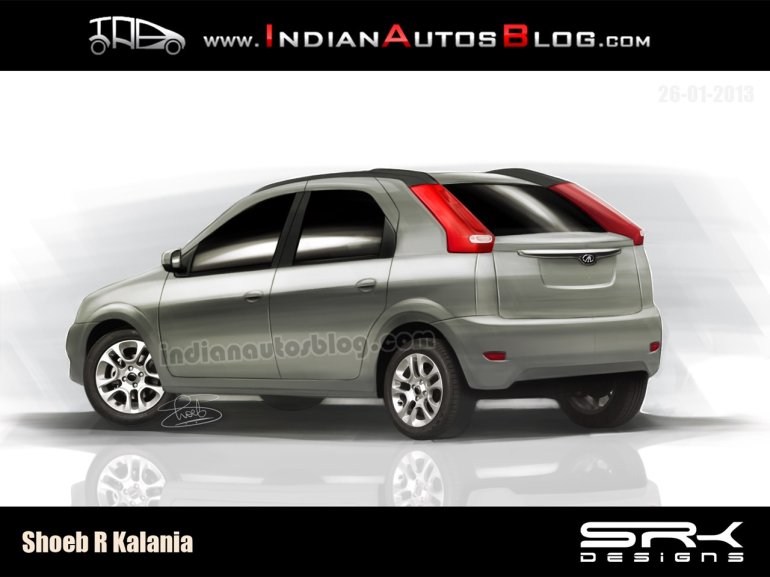 The power comes from the same 1.5 litre K9K diesel engine which is borrowed from Renault. The four cylinder motor produces 65 bhp and is known for its linear power delivery and consistently high fuel economy. Since Mahindra has no 1.2 litre petrol motor to comply with the sub four metre norms, the Verito compact would be a diesel only model.
Dr. Pawan Goenka, President of Mahindra's automotive sector told Indian Autos Blog earlier that the compact car will continue to use the Verito nameplate albeit with a suffix which is yet to be announced.
The Mahindra Verito compact looks almost ready and it could be launched anytime from now.