Not confirmed for production by Mahindra.
After Motorscribes showed us their idea of the Mahindra Thar 4-door, IAB's Shoeb Kalania tosses his hat into the ring fathoming the side view of the variant that Mahindra has never spoken of, and perhaps may not build.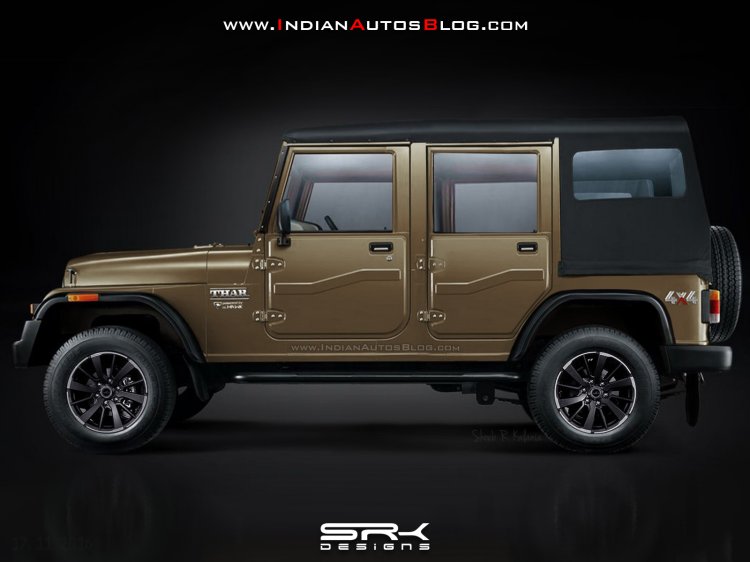 The Thar 4-door could be pitched as the extreme, off-road centric alternative to the Mahindra Bolero, the successor of the popular Mahindra Armada. Some may see it as the Jeep Wrangler's Indian cousin, for the thrill seeker on a tight budget.
The Mahindra Thar XL sports a black canvas top similar to the Jeep Wrangler Unlimited, and a longer wheelbase. We're using Motorscribes's interior render which features a touchscreen system, digital dials of the XUV500's and an auto HVAC.
Last year Mahindra introduced improvements to the Thar, the first major intervention since its launch in 2010, giving it wider seats, redesigned AC vents and an industry-first, mechanical locking rear differential technology that engages automatically without driver intervention.
If Mahindra were planning to put a four-door variant into production, it is likely to be introduced in the next generation model.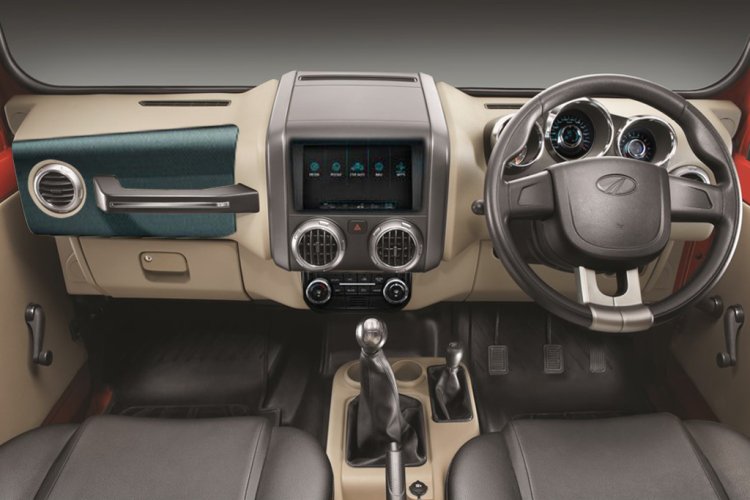 Also Read: Mahindra XUV500 gets discounts & benefits for its 5th anniversary
Speaking of which, the next gen Thar is reported to arrive in showrooms from 2018. It will ride on a new body-on-frame chassis with higher structural rigidity and meet future crash test norms. Under the hood, Mahindra could employ the 1.5-liter unit from the mHawk family of diesel engines while keeping the DI engine.