Mr. Pronoy Banerjee of Motorbash.com has captured (on camera) a test mule of the Mahindra Scorpio facelift in Pune. Readers may know by now that Mahindra is doing a comprehensive visual update to its 11 year old SUV that is staring down the face of a very determined competition.
Mahindra leaves the front-end to our imagination by constructing the test mule's face with dummy parts. The rear-end looks more complete, but a large piece of camouflage conceals the changes.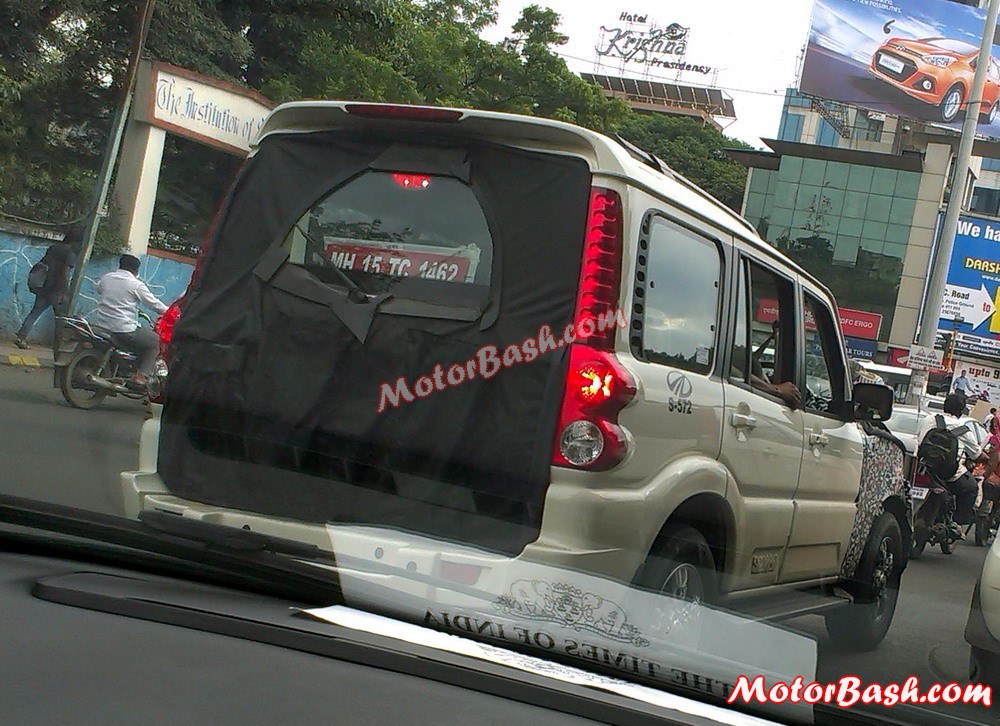 We can make out from the spyshots that a new set of alloy wheels are under trials, and perhaps it could be shod with differently spec-ed tires. Earlier shots show a camouflaged dashboard, and many of you through comments, had welcomed an update to this part of the car.
Its no easy task to refurbish a model that is a brand's bread winner. As we put out yesterday, the Scorpio is getting better with age, and a quarter of its all-time sales came in the last two years. Its very hard to change something that is improving all the time. The situation can however change turn against Mahindra as a few more competitors in the SUV segment can create a new backdrop, making cars like the Scorpio and Safari look vintage!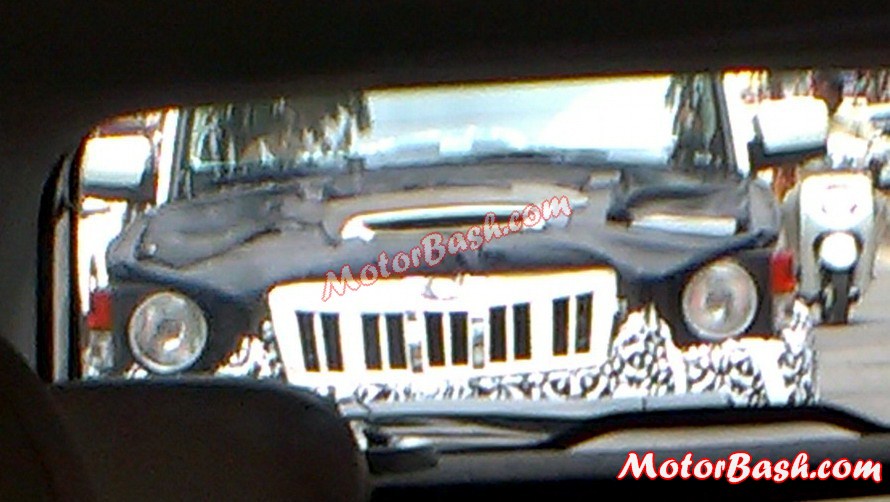 Don't expect mechanical changes, but we may see tweaks to the suspension and driveline for improved response and handling. A small price hike is quite inevitable when an investment is made to update a car.
Mahindra is also working on an all-new SUV that's smaller than the Scorpio (code - S101), which should be out in 2016. A next generation Scorpio has also been reported by the media to be in the skunk works, which could trail the S101 into the market in 2016-17.
[Source - Motorbash.com]