Online shopping firm Snapdeal is offering a bulletproof body kit for your Mahindra Scorpio.
Sold by Defense Land Systems, a unit of Mahindra & Mahindra, the body kit offers various levels of protection from a 9 mm pistol.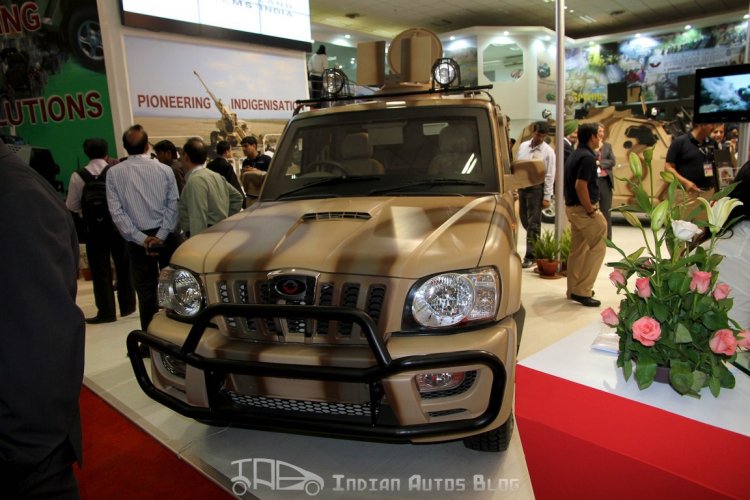 The package includes all sides bulletproof body panels, bulletproof windshield that the company claims is of the same size and curvature of the normal windshield of the Scorpio, fireproof fuel tank made with special fire suppressant materials and tracking device to enable real-time tracing.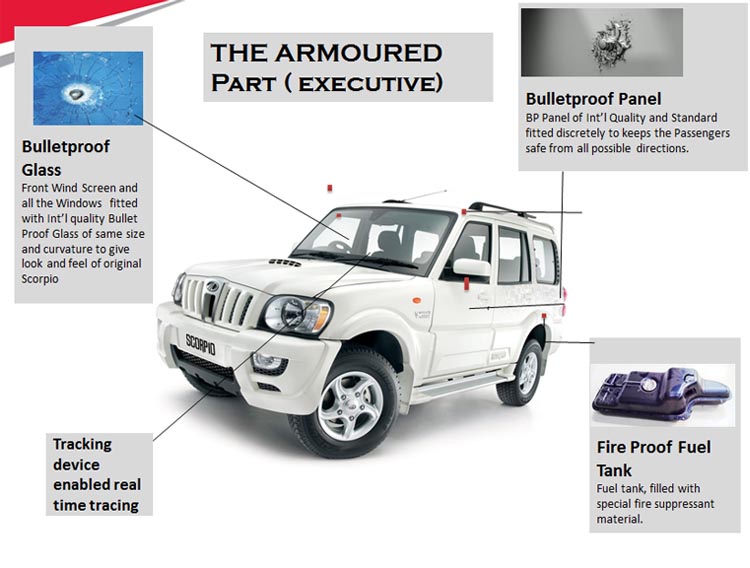 The total cost of bulletproofing your Scorpio (including the car) would be Rs 12,66,738 inclusive of all taxes. This, the company says, can be done for both an existing Scorpio and a new one.
The kit comes with a user manual, 2 hours of training for the user on the systems and emergency exit procedures, 2 year warranty and a 1 year insurance cover for all the bulletproof material.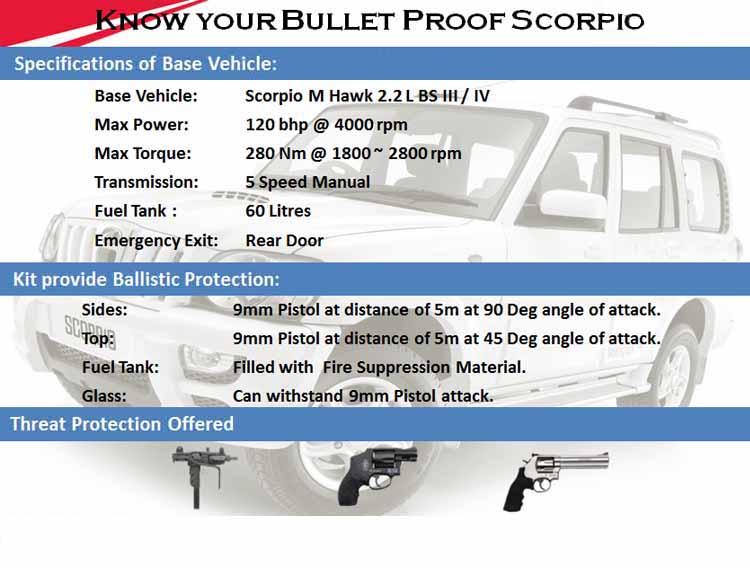 Defense Land Systems was formerly a joint venture between M&M and British manufacturer BAE Systems. The firm manufactures vehicles such as the Axe, Rakshak, Marksman, up-armoured and bulletproof Bolero and Scorpio in a Special Military Vehicle manufacturing facility in Faridabad, outside of New Delhi.
[Source - Snapdeal.com]