 Another IAB scoop provides insights into the upcoming Mahindra Mini-Xylo, which is production ready. A test mule was spotted in Chennai giving us a clear view of what the final production car will look like. It better have good brakes and ABS as the cow resting under the tree (to the car's left) may decide to cross the road for no tangible reason.
Read about the mini Xylo's updated front end
Mahindra's been testing the car since mid-2010 and to make it a niggle-free product, the team behind this model has worked very hard. In a price sensitive country like India the under-four-meters length will give the mini-Xylo a cost advantage over the EcoSport and Duster.
Mahindra mini Xylo brief spy video
The mini Xylo is derived from a MPV and the connection is clear despite giving the car off-road car traits like spare wheel on the rear door and a slightly raised body.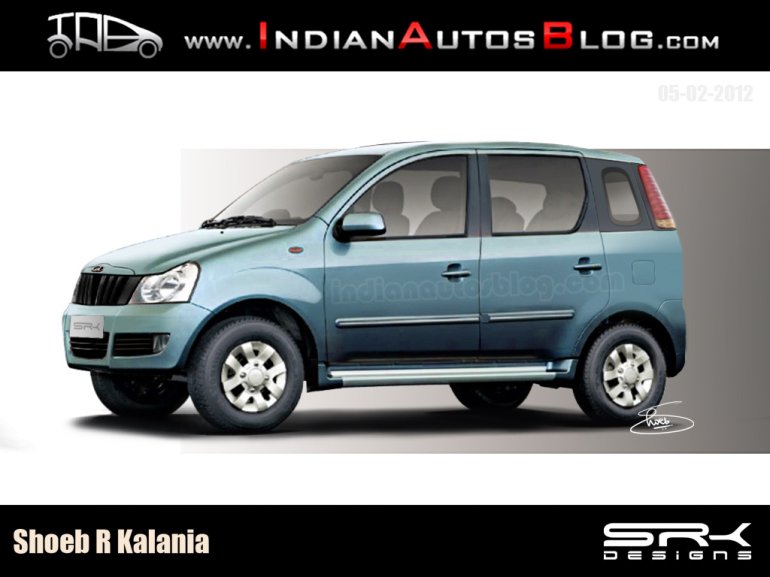 On this test mule, the reversing guide lights have been placed at the lower end of the redesigned rear bumper.
Earlier this year, we informed you that the engineers at Mahindra were asked to come with a three-cylinder version of the 2.2L mHawk engine in a more refined state.
The engineers seem to have achieved their goal, as the person who sent us this video said the car was very silent and there was not a puff of smoke that was coming out of the exhaust even when it was driven hard.