Update - IAB Facebook fan Ashok has shared two snaps of a thinly camou'd Mahindra U321 from Chennai. The Mahindra Marazzo, as its expected to be called, was designed and developed by M&M's North American technical centre and will debut a 1.6L diesel engine co-developed with Ssangyong Motor.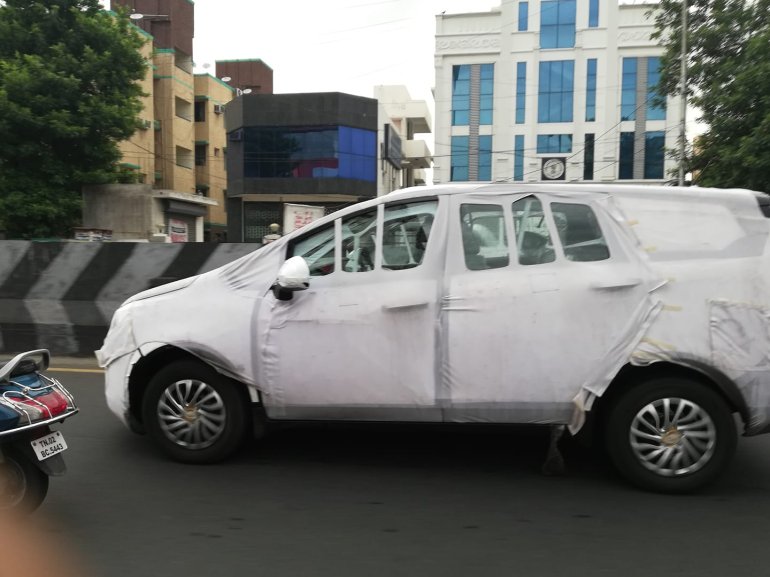 July 30, 2018 -
According to several web reports this past weekend, the Mahindra U321 (codename) will be called the 'Mahindra Marazzo'. A screen grab of a word mark has found its way to the internet which states that Mahindra registered the name 'Marazzo', and the logo mark is displayed in a silver font with a red highlight. Mahindra uses a similar font for the KUV100, not to forget the colour red is used on the Mahindra logo itself. Furthermore, a Twitter handle '@MahindraMarazzo' is also seen and a website on the car's name is also under construction. A search on Google reveals the name 'Marazzo' is derived from Italian, and that in its native language it refers to a swamp or a marsh. However, tomorrow, Mahindra will announce the name of the U321 and reveal some of the product features. Like all Mahindra automobiles, the name ends with an 'O'.
The Mahindra Marazzo (Mahindra U321) will be the first passenger vehicle designed and developed at Mahindra's North American Technical Center in Michigan. The MPV, which targets the lower variants of the Toyota Innova Crysta and the upcoming 2018 Maruti Ertiga, will debut Mahindra's new 1.6-liter diesel engine, developed with Ssangyong, which is reported to produce around 125 hp and 320 Nm of torque, and paired with a 6-speed manual gearbox. However, a petrol variant of the U321 can be expected at a later date as Mahindra wants its portfolio to be petrol-ready by April 2020.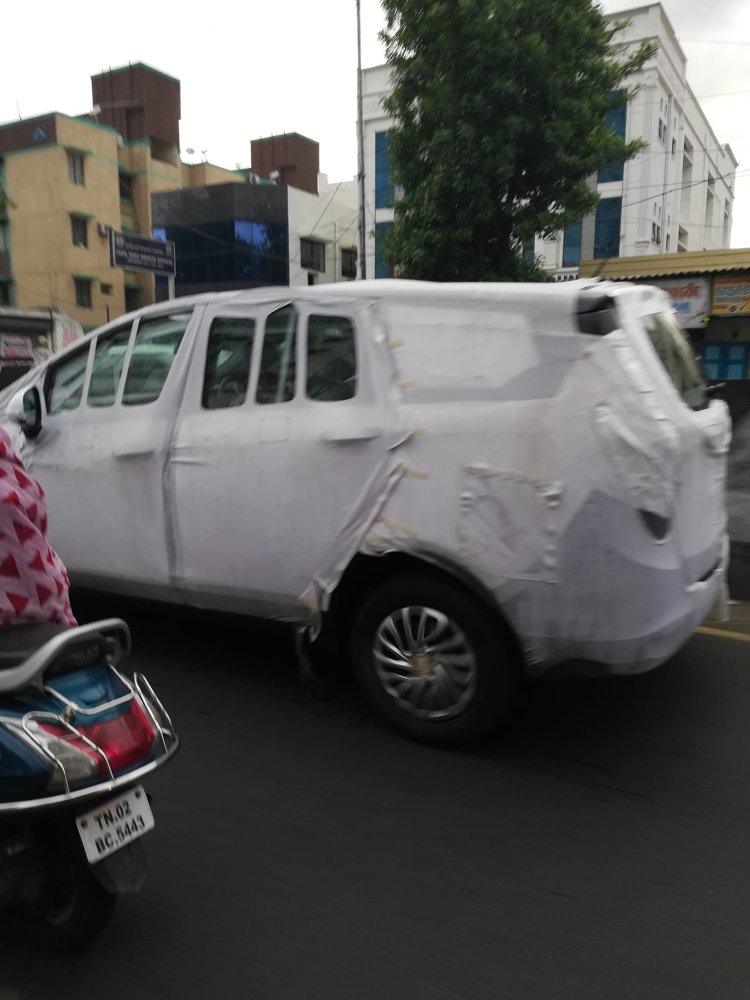 Also read: IAB reader snaps Mahindra S201 (SsangYong Tivoli based compact SUV) undergoing testing
Expect the Mahindra Marazzo to come in seven- and eight-seat configurations and offer features like projector headlights keyless entry, Apple CarPlay, Android Auto and automatic climate control. The MPV will be built at Mahindra's Nasik production facility, and its market launch is slated for September this year.