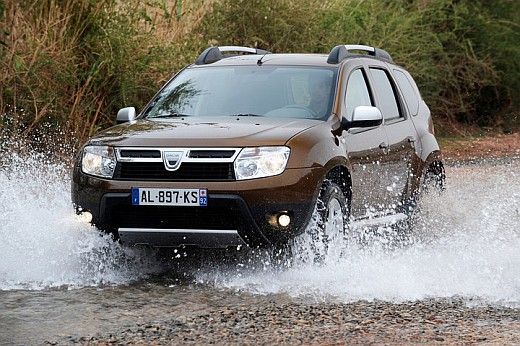 As we reported earlier Renault is considering to launch the Dacia Duster SUV in India rebadged as a Renault. The company might launch the car around 2012 and manufacture it at its Chennai plant and could think of exporting a massive chunk to countries in close proximity.
The Dacia Duster is based on the Logan platform and since it comes from the Dacia family, it is a low cost car. Renault could position this vehicle in the sub 10 lakh rupee segment. The interesting part is that in Europe, before Dacia could offer a LPG version of the Duster, a company named Borel beat them to it.
Borel has gone ahead & is offering a LPG kit in the Duster along with a 2 year warranty. In India, LPG powered cars are fast gaining market. As prices of petrol rise, people are switching to CNG & LPG equipped vehicles. LPG will have a good demand in the immediate future, while CNG is the next step in alternate fuels chapter in India.
Will Renault consider launching the Duster with an LPG kit in India? A rugged urban SUV with a good price tag that is economical to run - sounds like a recipe of success. Let us wait & watch.
Source - Auto Evolution