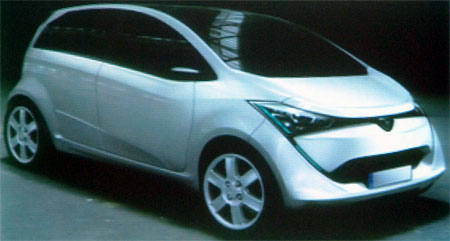 We have already featured an allegedly leaked photograph of the 2-door Proton EMAS that'll be rebadged as a Lotus. Now thanks to Paul Tan, we're able to show you the 4-door version which is better suited for India.
To the naked eye, this certainly looks like a leaked picture and not a photoshopped one. The front-end is very aggressive, without looking at it in flesh or a clear photograph, we will not be in a position to comment on it. The design is very bold and Proton has adopted a very sharp and pointed design. The wheels have also been pushed to the corners of the car thereby liberating more space for occupants.
Likely to come with a 1.2-liter petrol engine, the EMAS will be brought to India to take on the Hyundai i10 in the next couple of years.
One question remains - Where are the door handles?
Source - Paul Tan