Land Rover has seen their sales increase, both in India and abroad. Courtesy of this is the new car offensive which started with the introduction of the Range Rover Evoque. Subsequent launches of the Range Rover and the Range Rover Sport (though deliveries are yet to commence) have brought Land Rover a lot of new customers.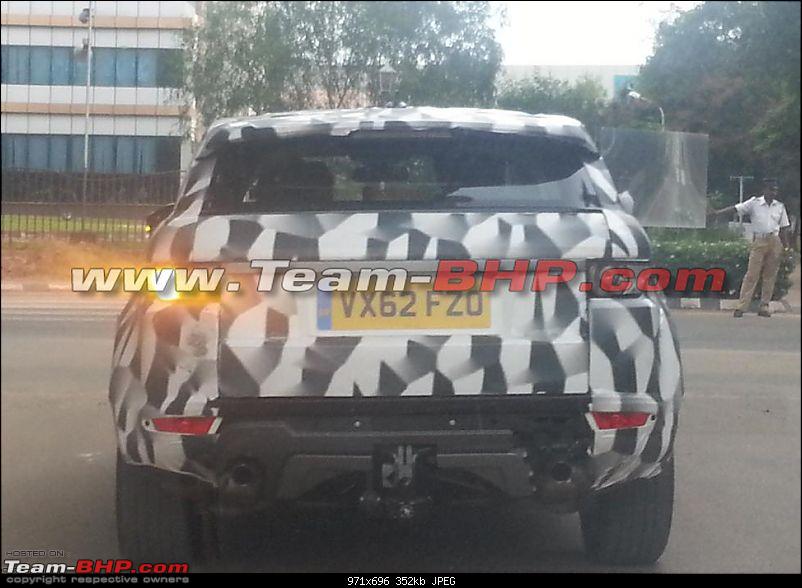 While the 'Range Rover' sub brand is now well established, Land Rover needs to focus on their other offerings - the Discovery and the Freelander. The Freelander 2 was only recently refreshed. Yet, work on the next generation Freelander has already started. Today, we bring you some spyshots of the next gen Freelander, testing in India!! Thanks to Team BHP member Sandeep_vgl.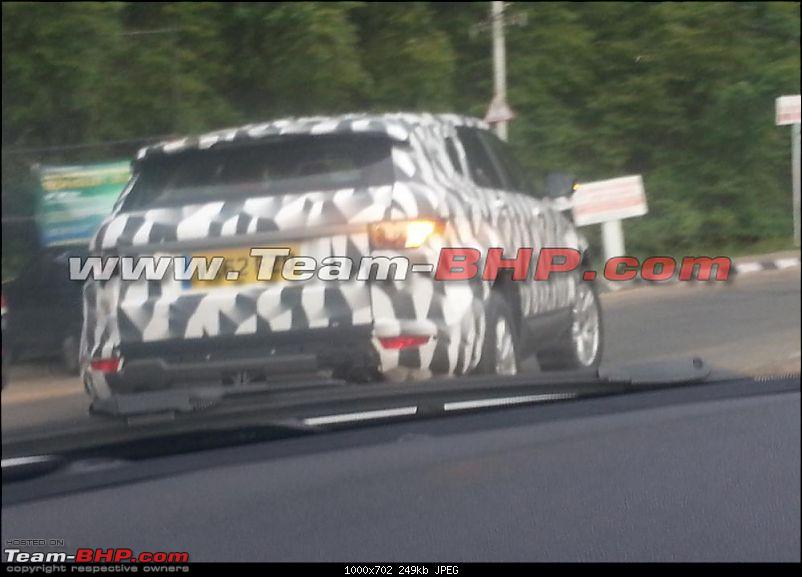 The test mule was spotted in Trivandrum, Kerala which makes perfect sense. Indian Autos Blog was informed by JLR India spokesperson, Mr. Del Sehmar, that there is a technical center located in Trivandrum. This is probably the Tata Elxsi RNDC that focusses on supporting automobiles (and aerospace) for embedded software, hardware and systems. Probably, this UK registered mule is getting it's internal software checked (or it is being developed here itself, we do not have an answer on that).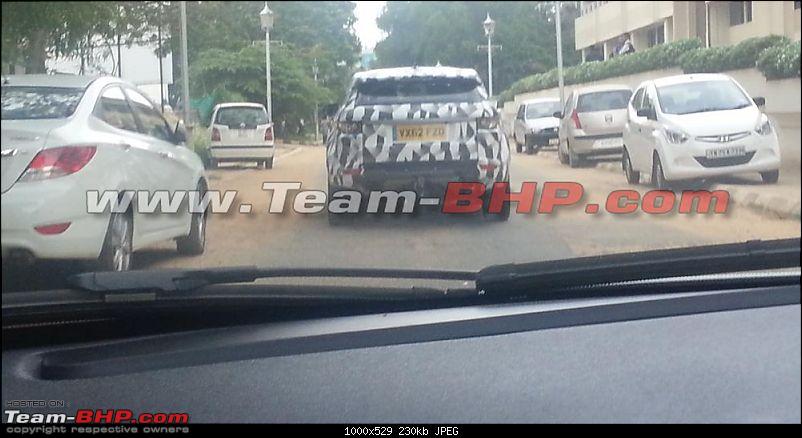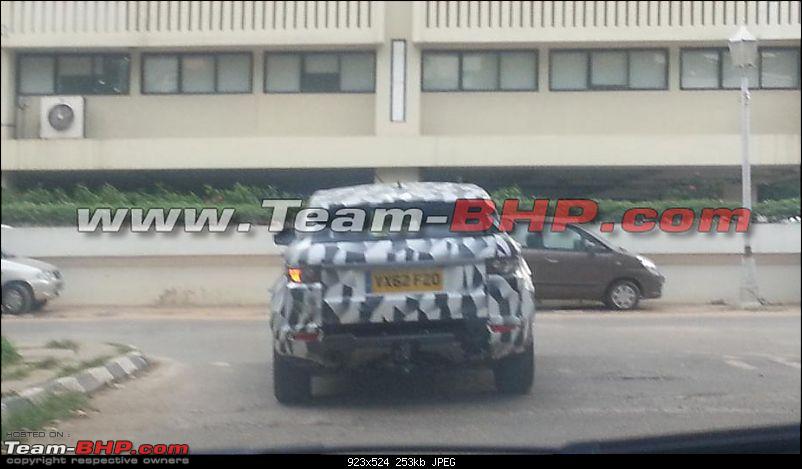 Now, as to the next gen Freelander, there are a few details which are confirmed and a few which are speculated. Check out the list below.
What we know for sure:
It will be based on a stretched Evoque platform. 

It is expected in late 2014.
There will be two versions - a five seater as well as a seven seater
JLR's AJ-200 range of four cylinder engines, along with a supercharged petrol engine will power the car
What else is being speculated:
The name 'Freelander' will be dropped. As it is, the Freelander and the Discovery are known as the LR 2 and the LR 4 respectively, in the USA.
Instead, it will be a part of the 'Discovery' family
LR will then have three strong sub brands - Range Rover, Discovery and Defender.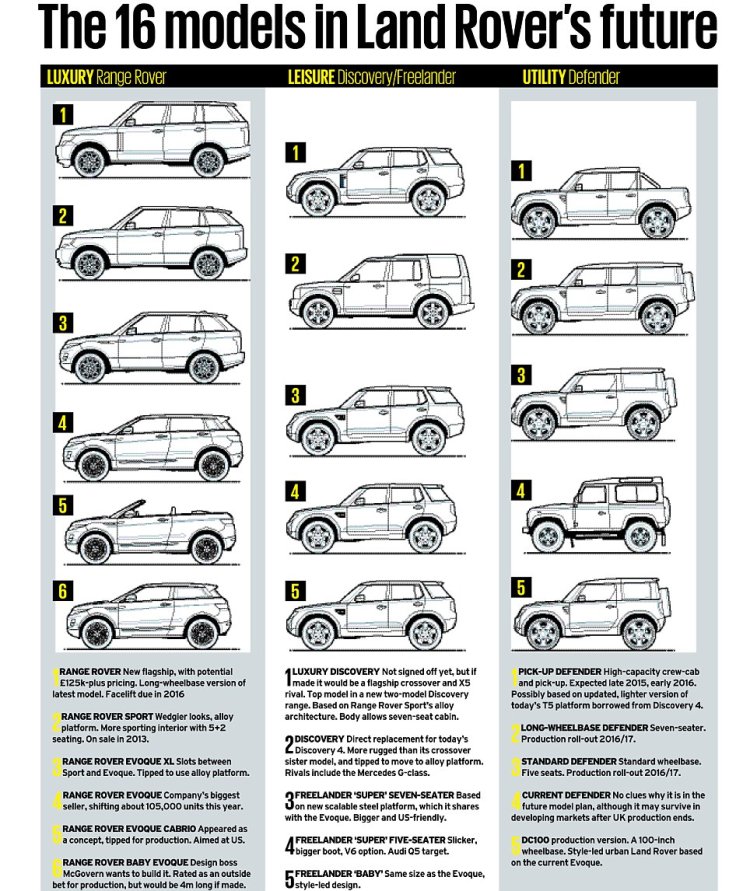 There is a lot being expected from the next gen Freelander. But as we've seen, Land Rover has proved that they're the ultimate SUV makers.
[Image credits - Team BHP]
[Information sources - Autocar UK]
[Image credit for LR product plan - Daily Mail UK]