Priced at INR 32.8 lakhs, on-road.
As we reported in December 2014, Kawasaki India has started taking bookings for the Kawasaki Ninja H2 for a deposit of INR 10 lakh.
Now Motoroids reports that Kawasaki India would be launching the supercharged machine at an event on April 3 at the Buddh International Circuit. Motoroids also reports that all 5 units allotted for India have been spoken for. The motorcycles will retail at INR 32.8 lakh, on-road, Pune.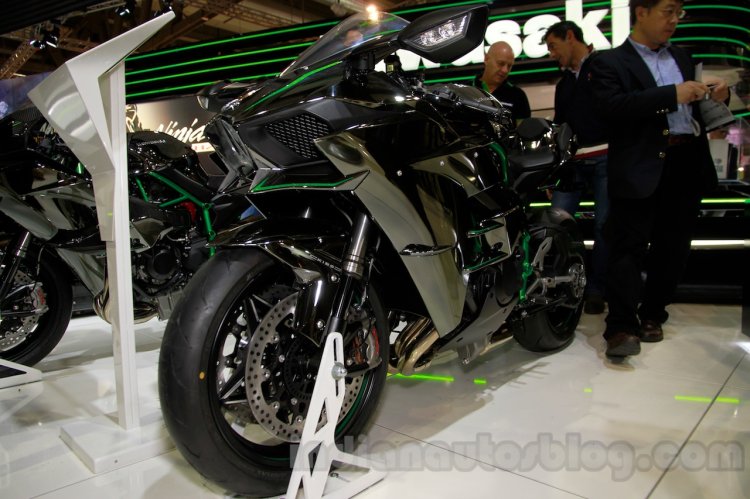 The Kawasaki Ninja H2 is powered by a supercharged 998 cc in-line, four cylinder engine that produces a combined power output of 200 PS, while peak torque stands at 133.5 Nm delivered at 10,500 rpm. A six-speed gearbox is coupled to the engine via a wet multiplate clutch.
The combination of a forced induction engine and serious electronics (multi-mode traction control, launch control and quick shifter) makes for a machine that can deliver some pretty intense acceleration and an ultra-high top speed.
With a kerb weight of 238 kg, the H2 has a power-to-weight ratio of 0.88 hp/kg (210 PS output with ram-air benefit), which when combined with the forced induction from the supercharger offers an acceleration that hasn't been experienced before, claims Kawasaki.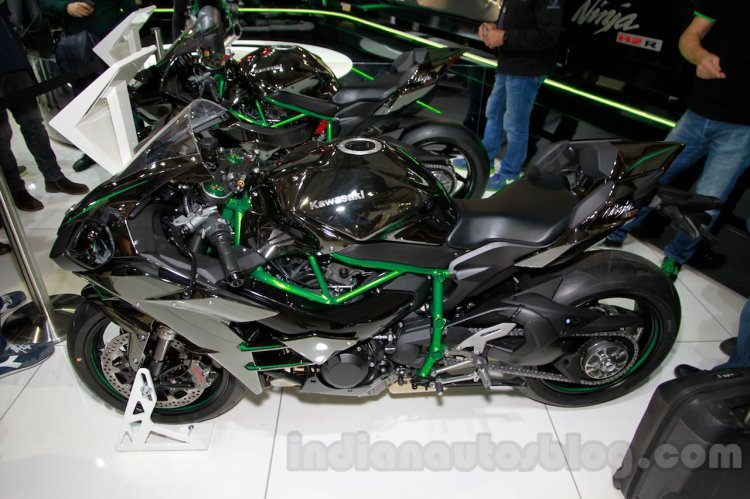 While not officially disclosed, the ferocious acceleration provided by the Ninja H2's supercharged engine is capable of posting a Bugatti Veyron beating 0-100 km/h time of less than 2.5 seconds.
Also Read: Ducati's new lineup for India revealed with prices
Kawasaki has used a special compact supercharger unit, designed by Kawasaki Heavy Industries, that uses planetary gears and spins up to 130,000 rpm to deliver 20.5 psi boost pressure when the engine is revving at 14,000 rpm.
[Source: Motoroids]