Could be the rumoured Kawasaki Versys 250/300.
Kawasaki is set to launch an all-new motorcycle in Spain between December 11-12. It is stated to be an all-new small capacity motorcycle, which is all the company has revealed.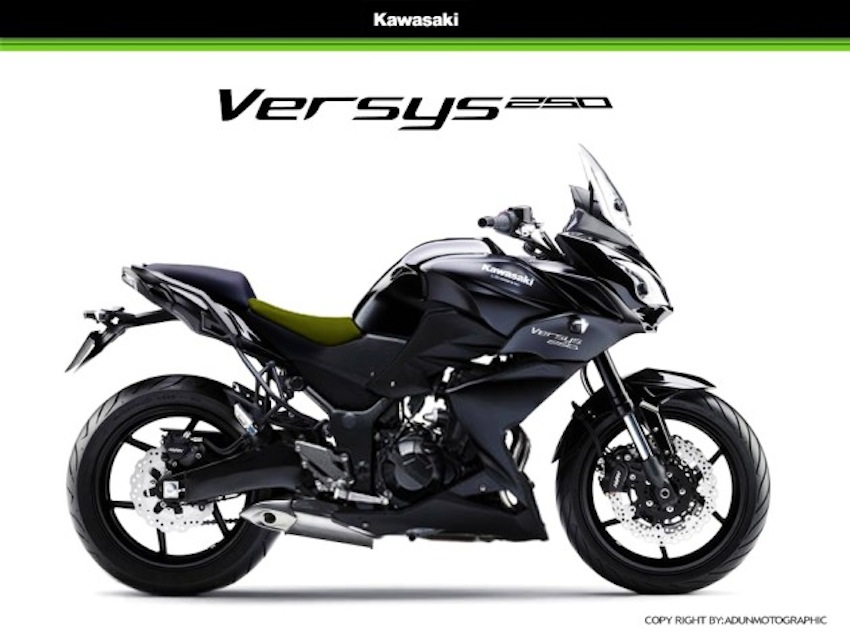 Reports suggest that this all-new model cannot be a new Kawasaki Ninja 300 since it cannot be termed as an 'all-new' model, while it could be the rumored (and rendered) all-new Kawasaki Versys 250/300.
The possibility of the first Honda Grom 125 competitor, the Kawasaki Z125/Z125 Pro that was unveiled at the 2015 Tokyo Motor Show, launching in Europe has been ruled out, as a UK Kawasaki spokesman has told Visordown, 'the Z125 has not been homologated for Europe, so we will not be importing it into Europe at all.' Also Read: Kawasaki Z125 and Z125 Pro unveiled at the 2015 Tokyo Motor Show
The Japanese motorcycle maker has never even hinted about a low displacement adventure sports model, but reports have been suggesting that a Versys 250/300 has indeed been in the making, based on the Kawasaki Z250/300's tube-type diamond frame and powertrain.