With every spyshot of the Jeep Wrangler and the Jeep Grand Cherokee, we hope it would be the last and that the company would make an official announcement regarding the exact launch date. However, since we don't have an exact launch date yet, here are another set of spyshots of the Jeep Wrangler two and four-door models while they were testing in Hadapsar, Pune.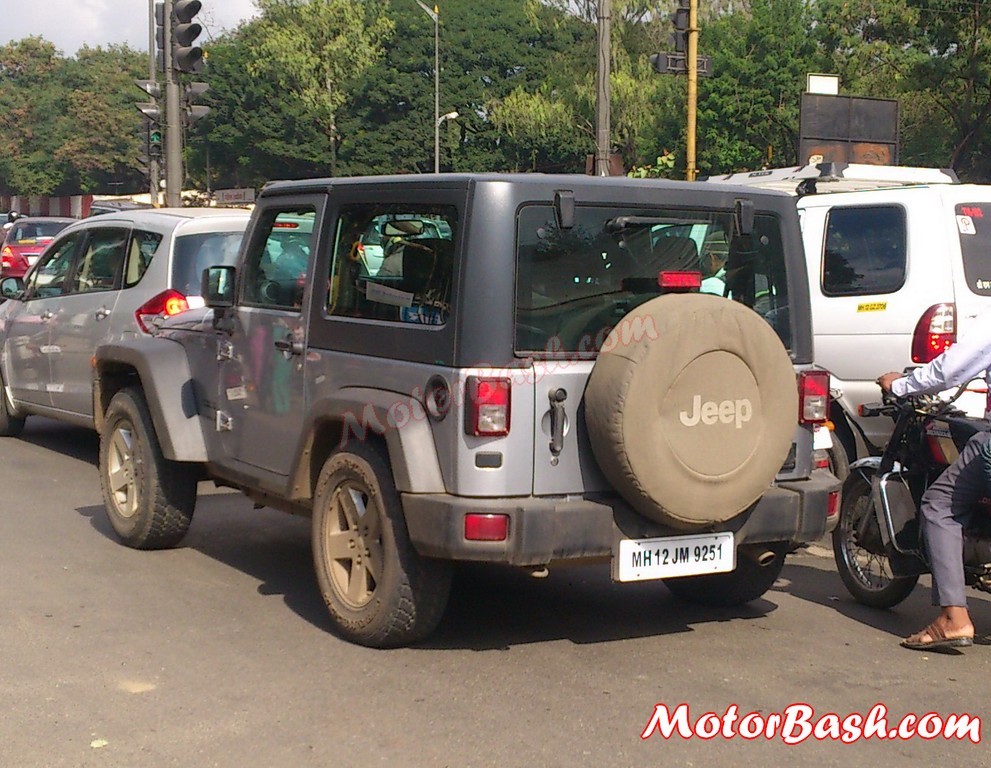 We have been seeing these same vehicles being tested extensively in Maharashtra and even Tamilnadu. The two-door Wrangler (with the registration plate JM 9251) is a Wrangler Sport petrol. Its powered by a 3.6-liter V6 engine producing 285 hp and 353 Nm of torque.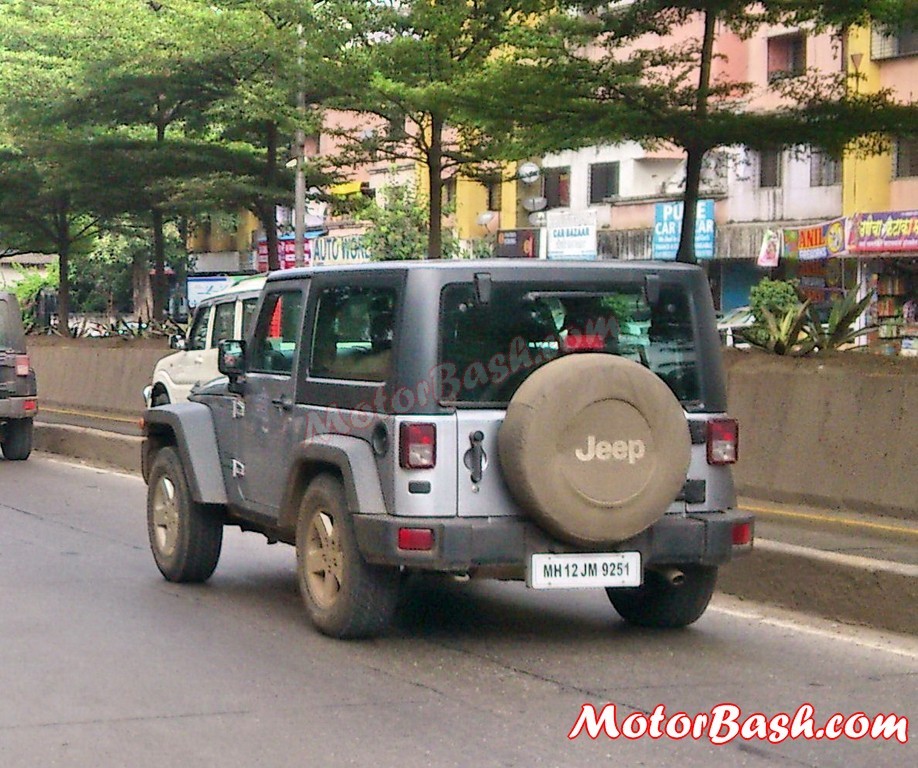 The black four-door Wrangler (registration plate JM 9250) on the other hand is a Wrangler Unlimited diesel variant. Powering it is a 2.8-liter turbo-diesel putting out 197 hp and 451 Nm of torque.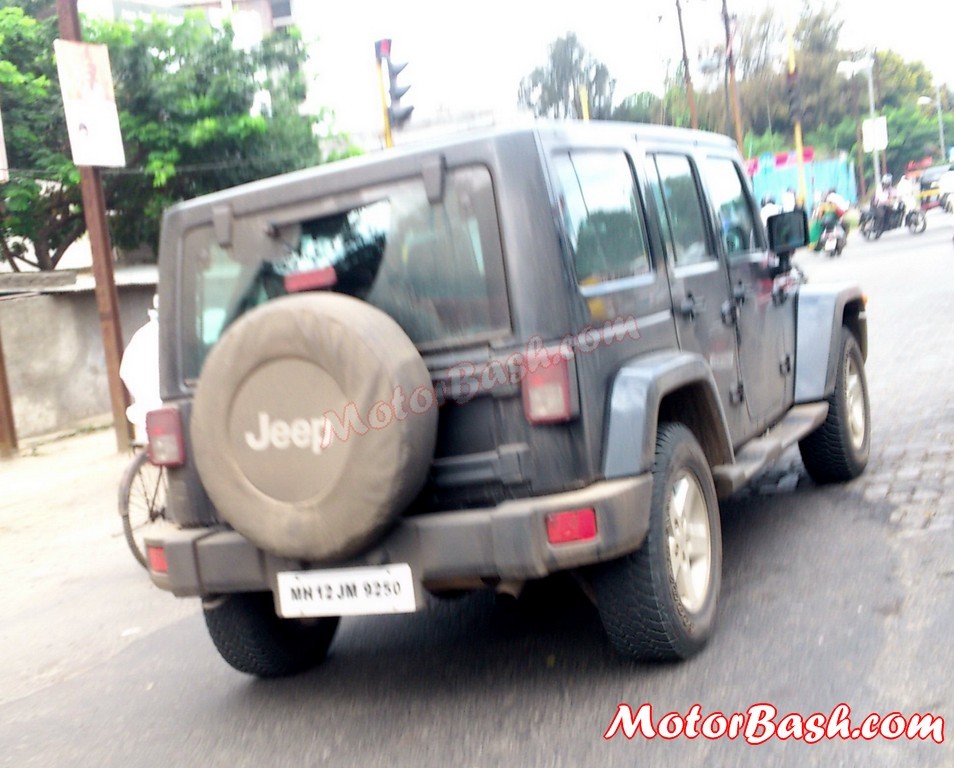 Jeep India will start by selling the Wrangler and the Grand Cherokee. 2015 and 2016 will see the launch of a B-Segment and C-Segment SUV that would bring Jeep closer to more Indian homes.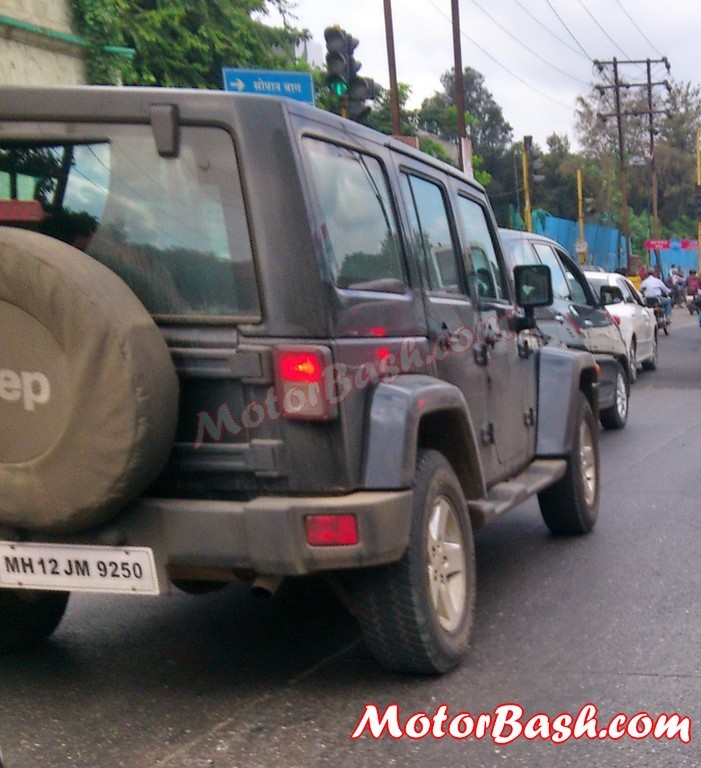 When we spoke to Mr. Nagesh Basavanhalli, CEO of Fiat India, in July this year, we were told to anticipate the launch of the Jeep brand during the festive season. As a result, we expect to see the brand being launched here by late November if not by early December. Sales will first commence in the ten largest cities of India and then filter down to other places.
[Images from Motor Bash]