IAB readers are aware that America's most famous TV personality Jay Leno welcomed the Tata Nano in his garage a few days ago in Bollywood style.
[can't see the video above? Head over to the Youtube page for direct viewing]
However, those were just teaser shots from the shoot and I am sure you were holding your breath to know what Jay Leno thinks about the Nano.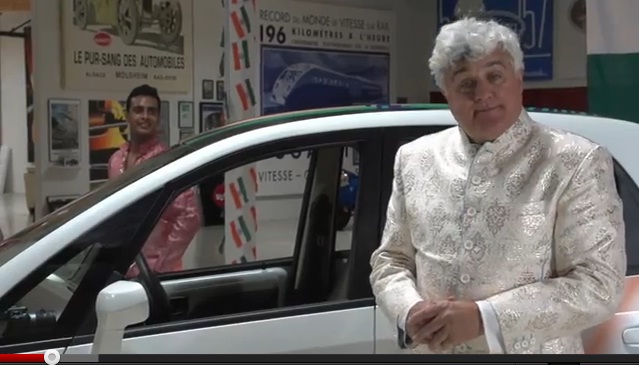 As promised, IAB brings you the much anticipated Tata Nano review from Jay Leno's garage. This is the first review that I have seen which starts with the manufacturing of car. Tata decorated Jay Leno's Nano with Indian tri-color flag in form of go-faster racing strips.
Witty as Jay Leno is, he does not disappoint with the Tata Nano. Of course, don't expect the Nano to be driven on the US streets as the the Nano is not legal on the US roads because it lacks safety features like ABS, airbags, ESP, etc. But Jay Leno does drive it on the LAPD race track and has all good things to say about it.
Ok. We won't spill the beans. Have a look at the video and enjoy your Monday morning!