Jaguar's recent ta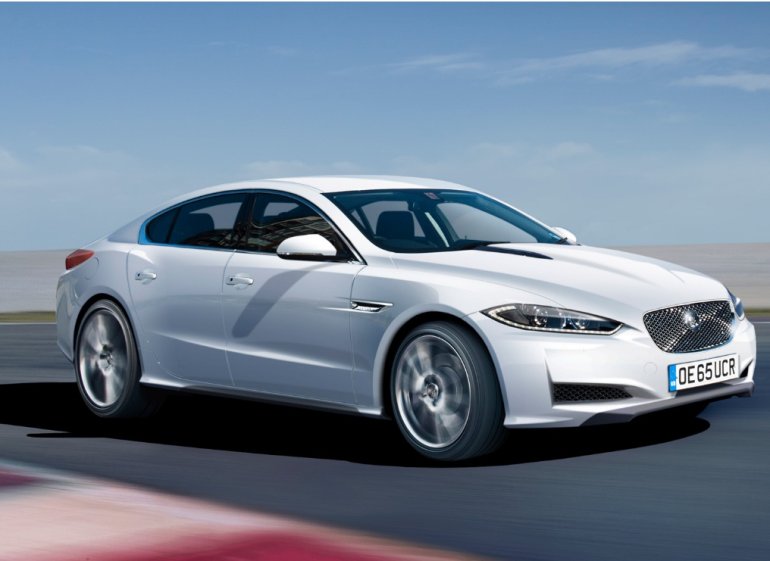 ste with success has left the British marque wanting for more. The automaker has understood that in order to gain the top spot in the luxury segment, they need some volume products in their portfolio. Jaguar has confirmed that it plans to revive the X-type to compete with other entry level luxury sedans from the Germans.
Autocar.co.uk reports that Jaguar is close to giving a go-ahead to a range of compact and lightweight rear-drive models that will rake in the volumes for the pouncing kitty. The publication also reports that unlike the German rivals, Jaguar wants to 'think out of the box' for its entry level sedan.
The entry level sedan, let's call it junior XF for now, is very much a need of the hour. The global compact luxury car market is expected to touch two million units annually out of which Jaguar commands a paltry 60,000 units. Jaguar needs to sell double of what it is selling now in order to remain sustainable alongside Land Rover which is planning a 16 model onslaught.
A few things can be confirmed about the junior XF. It will use a lightweight aluminium construction and cutting-edge design to woo the masses. Although it will be built on the same Premium Lightweight Architecture (PLA) as the new Range Rover, but Jaguar plans to develop all new components for their junior range.
These new components are being developed in such a fashion that they can be scaled up for the all new XF and the new XK. Component sharing (a trick from Volkswagen's book) will not only mean all future Jaguar cars will get a consistent feel, but it will also result in reduced costs of manufacturing and even cheaper servicing.
Jaguar does not want to go the 3 Series/A4/C-class route and introduce a 'me-too' in that segment. The British automaker believes that there is a gap in entry level luxury sedan segment and the junior XF will try to exploit that very gap. Jaguar also confirms that the junior XF will feature a full range of body styles such as coupés, cabrios, estates etc.
We can't wait to see what Jaguar has in store for us. Looking at its illustrious history, this is one automaker that is very much capable of bringing in the 'next iphone' in the automotive industry.
[Source: Autocar.co.uk]