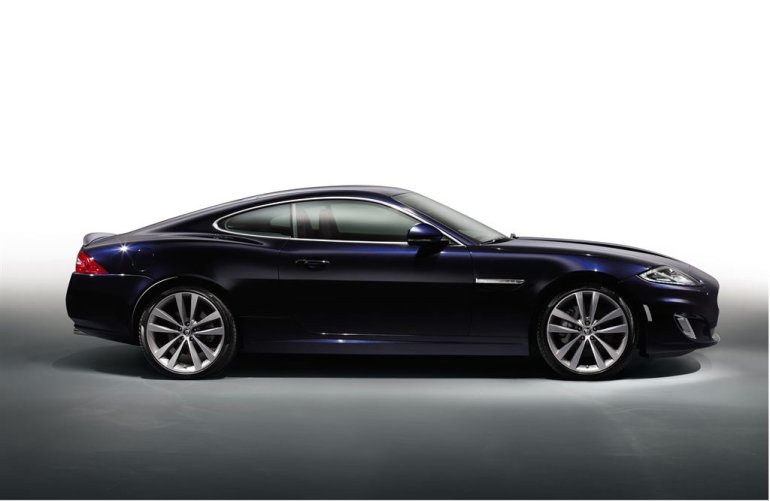 The Jaguar F Type which was revealed at the Paris Motor Show was a landmark event in Jaguar's history. Finally after 50 years, the legendary Jaguar E Type has received a spiritual successor.
Jaguar boss Adrian Hallmark called the F-Type as their 'orientation point.' But now Jaguar has ample free time to develop new products.
Jaguar will now be focusing its attention on volume models such as an entry level saloon and an SUV. Hallmark acknowledged that a BMW 3 Series and  Mercedes C Class rival from Jaguar is in the pipeline and should hit the stands in the next three years.
An entry level Jaguar sedan will sit under the Jaguar XF. It will be a spiritual successor to 'X Type' which was sent to the history books back in 2009. The new X Type will be the cheapest Jag that one can buy and will be targeted towards the younger generation. It will compete against the BMW 3 Series, Mercedes C Class, Audi A4 and Volvo S60.
The base variants of the successor of the X Type will be powered by a 2.0-liter turbocharged four-cylinder engine producing 240 bhp. It will be offered in many variants such as station wagon, coupe and convertible.
Jaguar will also focus its attention on an SUV. Earlier It was reported that Jaguar will not join the SUV rat race but will opt in for a crossover instead. The reason for this 'SUV averse nature' is Jaguar's sister brand Land Rover which does a very competent job of making potent SUVs. However, it seems that in order to survive in the luxury market you need SUVs under your belt.
Bentley is doing an SUV, Maserati will be ready with one next year, so is Lamborghini and even Rolls Royce is thinking about it. So it was about time Jaguar also dropped its hat in the ring. Jaguar is targeting leadership position in the luxury car segment and the Jaguar SUV will help the British marque combat the Germans.
[Source: autocar.co.uk]