It seems like Isuzu's big plan for India is coming together slowly. Isuzu has been testing the MU-7 SUV here and now its ancestor, the D-Max pickup, has also been spotted testing in Pune.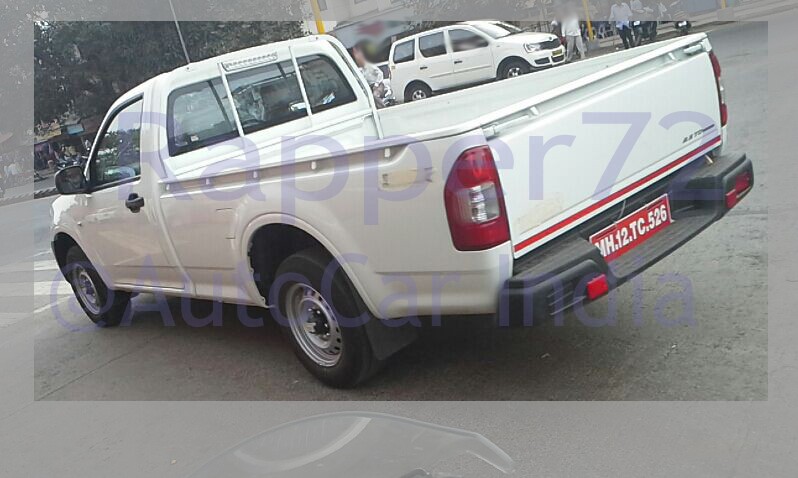 Isuzu is operating in India in collaboration with Swaraj Mazda Limited (SML) manufacturing trucks and buses. Believe us, Isuzu is already present in India in the passenger vehicle segment, undercover!
The Isuzu Panther MUV is rebadged as the Chevrolet Tavera. Isuzu diesel engines have been faithfully serving the good old Ambassadors for many years now.
It appears that the booming Indian SUV market is too hard to resist for the Japanese automaker who is considering a foray into passenger vehicle segment with their MU-7 SUV.
An Autocar India forum member by the name Rapper72 has spotted the Isuzu D-Max pickup on which the MU-7 is based, in Pune. The single cab pickup has air-conditioning and will be competing with the local players like the Tata Xenon and Scorpio Getaway.
The pickup is powered by a 2.5 litre turbo diesel engine which is available in two states of tune - 115 bhp and 136 bhp. We expect the less powerful version to make it to our shores perhaps with the Mahindra Genio and the Tata Xenon pickup on its hitlist.
Isuzu has assigned a small team to facilitate the commencement of passenger car business in India. The team already held talks with government of Andra Pradesh to a set up a greenfield facility in India with an investment of Rs 1,000 crore. The plant will have a capacity of 1,00,000 to 1,20,000 units annually and is expected go on stream by 2014-2015.
The Isuzu MU7 and D-Max pickup could be imported from Thailand as CKD kits and assembled either at its commercial vehicle assembly shop or using Hindustan Motors' infrastructure in Chennai.
With players like the Force Motors, Isuzu and Chery venturing into the Indian SUV market, it'll be interesting to know what these newbies do to stay afloat in the unforgiving Indian car market.