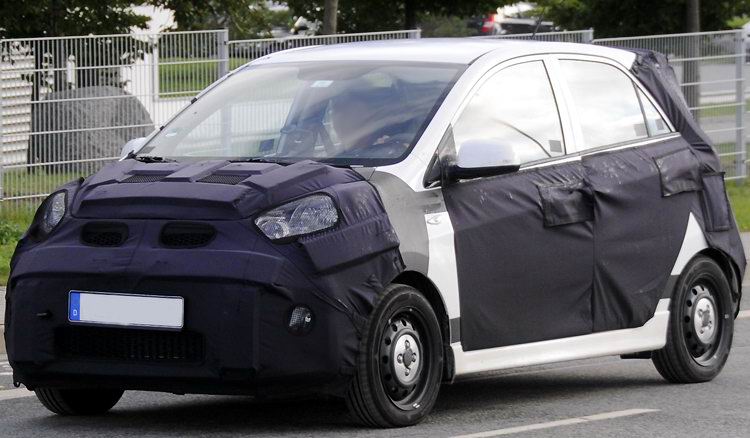 Hyundai's top-level management told Indian Autos Blog during the launch of the Santa Fe that there was no question of diesel engine on the current i10 as the petrol model's mileage was handsome. They vitally added the next generation i10 will have one on-board and it will take them about two years to develop a diesel model.
We assume that by 2013, the diesel i10 will be on sale in India. But the big question is - which model will they put it in? Is there something like the next generation i10 under works now?
We believe the next generation Picanto, seen testing overseas, is what will be the diesel i10 everyone wants to buy. The operation isn't going to breach any company rules or practices. At the Paris Motor Show last month, Hyundai unveiled the ix20 which was a Kia Venga wearing the Hyundai logo.
What we're saying is not official, mind you. We checked the Picanto's history and learned it was a Hyundai too. Well, sort of. The currently selling Picanto shares its underpinnings with the Hyundai Getz and it is equipped with a 1.1-liter 3-cylinder CRDI engine that produces 75PS of power.
Our friends in Brazil (an important market for the car) tell us there is fair chance for the Picanto's unveiling next year in Seoul and a Brazil launch a few months following that.
So is the case of the next generation i10 cracked? We think so.