The Infiniti Q30 concept was revealed at this year's Frankfurt Motor Show in September. Based on the Mercedes MFA (Mercedes Front-wheel Architecture) platform, the Q30 with its pseudo hatch-crossover looks will target the Mercedes GLA, BMW X1 and Volvo V40 Cross Country.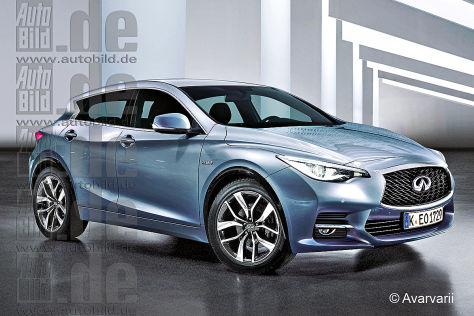 This rendering from Auto Bild shows what the production version of the Q30 could look like. While the overall design is inspired from the concept that was shown at Frankfurt, this rendering shows productionized bumpers, wheels and wing mirrors.
The Q30 is set to have its market launch in mid-2015. It will be positioned as a compact luxury vehicle aimed at the young generation customers. Infiniti says that the Q30 combines "the sportiness of a coupe, the roominess of a hatch and the higher stance of a crossover".
Production of the Q30 will take place at Nissan's Sunderland plant in the UK. Though Infiniti premiered the concept in September, media reports suggest that production of the Q30 was given the green light a full year earlier.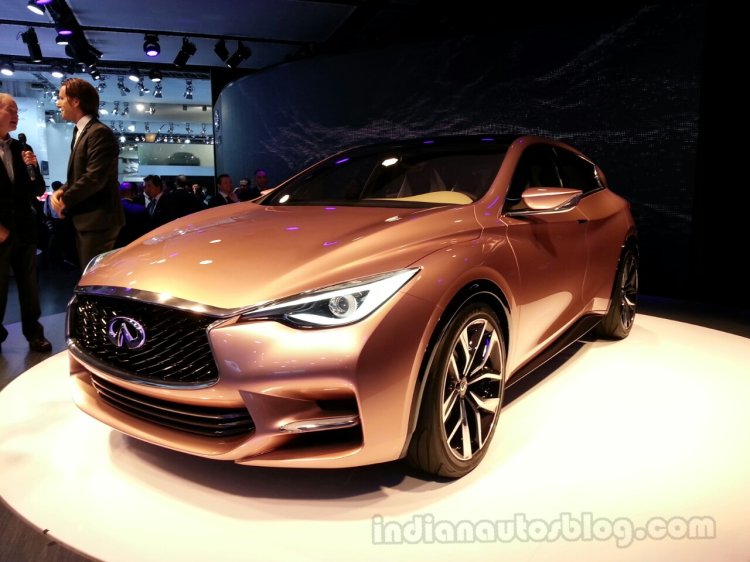 The Q30 will be the first of five new models wearing an Infiniti badge by 2020. The company is also believed to be working on a high-end halo car as a brand shaper.
Unlike most current Infinti models, Q30 will also get diesel engines. While the petrol engines could come from the Renault-Nissan stable, diesel engines would be Mercedes mills.