The third-gen Hyundai Tucson was introduced back in February 2015 and has started to show its age now. So, an all-new, fourth-gen Hyundai Tucson (codename: Hyundai NX4) is in the works now to replace it. This fully redesigned model has been spied for the first time, in South Korea, where much of its development will take place.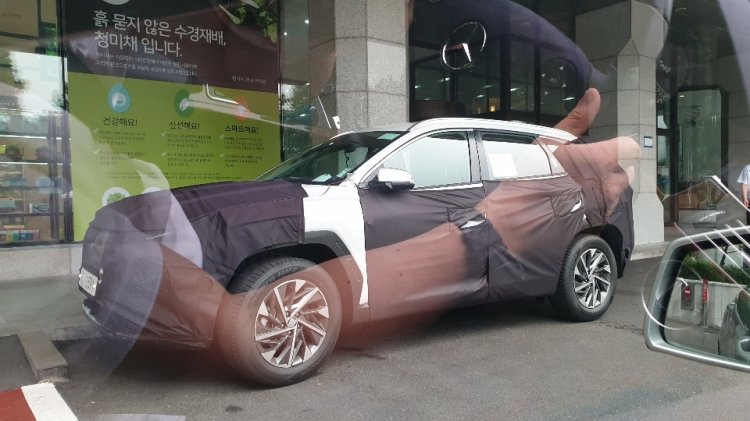 Even though the test mule of the India-bound next-gen Hyundai Tucson is mostly camouflaged, a few things are clearly evident. The first is that the proportions seem to be mostly the same as those of the current model. The front-end is strikingly different and looks much more aggressive. Unlike the old model, it incorporates Composite Light - a design comprising slim (LED) Daytime Running Lights positioned on top of the (LED) headlights. The DRLs of this SUV are reminiscent of the Hyundai Nexo FCV.
The squarish wheel arches with the two vertical design motifs lend a great amount of ruggedness to the profile. The rear-end isn't visible, but one can only hope that connected tail lamps aren't there, or in the case they are, their design is appealing like that of the Chinese-spec fourth-gen Hyundai Santa Fe, not weird like that of the second-gen Hyundai ix25.
The fourth-gen Hyundai Tucson will likely be based on an upgraded version of the outgoing model's platform. Unlike the third-gen model, it will have a three-row version as well. Both two-row and three-row versions have been confirmed for launch in India. Also, unlike its predecessor, it will be locally manufactured and thus have much lower pricing.
Most markets get the current Hyundai Tucson with 1.6L turbocharged petrol, 2.0-litre naturally aspirated petrol, 2.4-litre naturally aspirated, 1.6-litre turbocharged diesel and 2.0-litre turbocharged diesel (featuring mild-hybrid tech) engines. What's the line-up planned for the next-gen model is yet to be known, but one can at least expect a greater amount of electrification. Internationally, there could be a full-hybrid variant.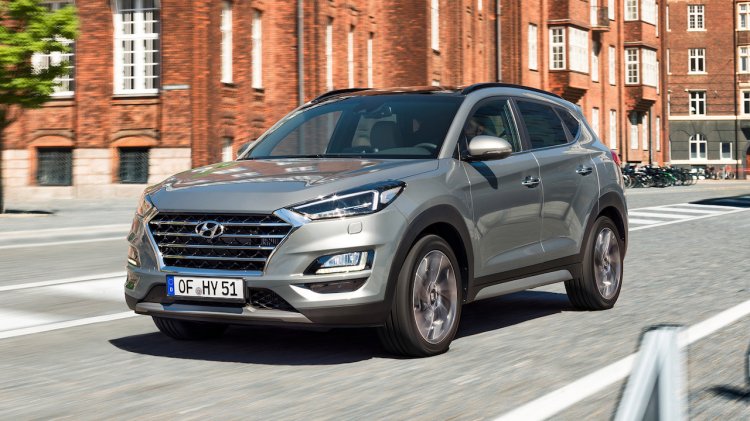 Also Read: Next-gen 2019 Hyundai Grand i10 spied yet again ahead of August launch
The fourth-gen Hyundai Tucson will likely be unveiled in the second half of 2020. Expect it to go on sale in India the year after.