To be manufactured at FCA's new facility in Pernambuco, Brazil.
Jeep's all new compact SUV (codenamed Jeep 551) has been spotted with a production-spec body on a carrier in Brazil, courtesy of Autos segredos. The Jeep 551 will soon replace the Jeep Patriot and Compass in the global portfolio, and be manufactured at FCA's new facility in Pernambuco, Brazil in 2016.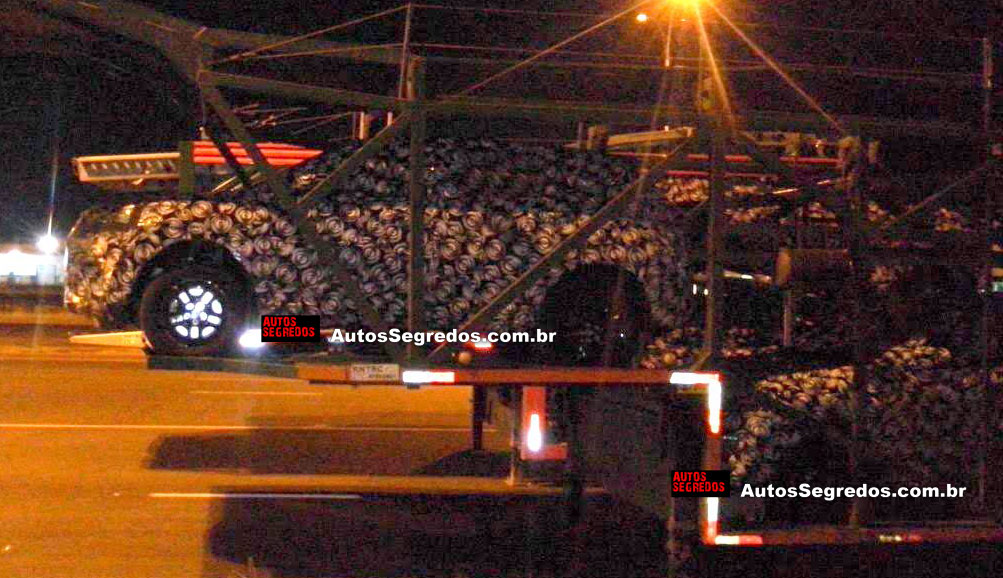 This is the first time that the Jeep compact SUV has been caught with a production-spec body, since the initial test mules had an extended body of the Jeep Renegade. Although not much can be told about the final design of the Patriot-replacement, what can be inferred is that it will lose the boxy styling of the Renegade for a smoother design. Spotters claim that it looks like a "shortened version of the Jeep Grand Cherokee".
It's unclear whether the Jeep 551 will be based on FCA's C-Evo architecture (compact platform) or the Small-Wide architecture sourced from the Jeep Renegade. Details on the engines are scarce, although reports suggest that it will pack a 2.0-liter turbocharged paired to either a 6-speed manual or 9-speed automatic gearbox. Higher variants will get 4x4 as standard.
The Jeep Compact SUV will be produced in Brazil and exported to LHD markets across the globe. It will also be manufactured in China by local partner, Guangzhou Automobile Group, for the local market.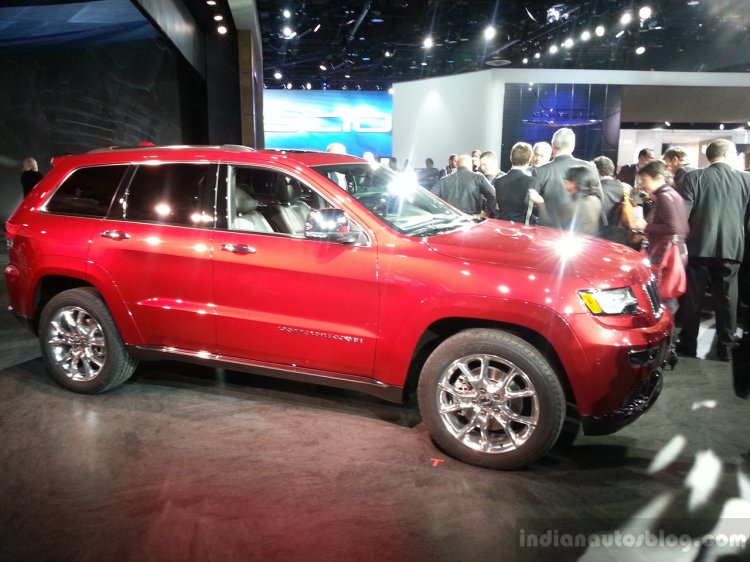 Also Read: Jeep considering Hybrid drivetrain for 2018 Wrangler
Fiat India has confirmed that Jeep's new compact SUV will be introduced in India, which will join the Jeep Grand Cherokee and Jeep Wrangler in the local portfolio. Given that FCA is investing 280 million USD (INR 1,768 Crores) in the Fiat-Tata Motors JV's production facility at Ranjangaon for the new Jeep Compact SUV, it could have high localization levels. Reports state that the India-made Compact SUV will be exported to RHD markets like Australia, South Africa and the UK.
Jeep Grand Cherokee - Image Gallery
[Source: Autos Segredos]