Will feature minor cosmetic changes and a new hybrid system.
A facelift for the Hyundai Santa Fe is currently under development, and prototypes of the SUV have been spotted testing in South Korea. Courtesy of the Korean Car Blog, here are a couple of spyshots of Hyundai's new large SUV.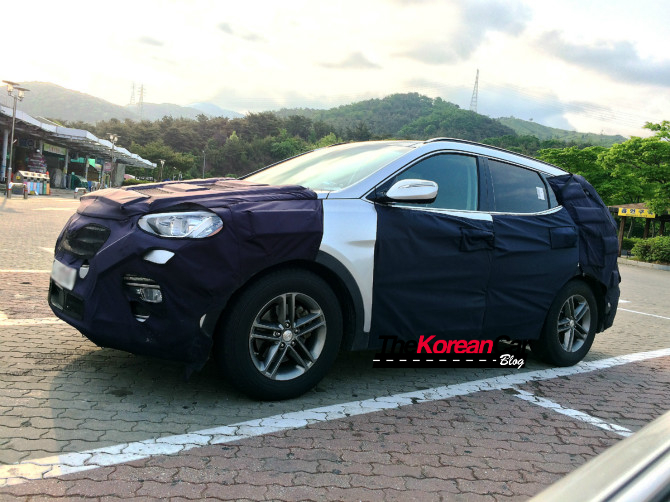 In terms of exterior design, the Hyundai Santa Fe will feature minor cosmetic changes. It could borrow small design cues from the new Hyundai Tucson, which can be seen in the updated grille and exhaust tips. Also in tow are new LED front and rear lights as well as a new alloy wheel design.
The 2016 Hyundai Santa Fe will be the first mass production hybrid SUV for Hyundai. Called the "e-4WD", it's a hybrid system where the electric motors drive the rear wheels while the petrol motor powers the front wheels. This eliminates the need for a propeller shaft across the underbody, and newfound space will likely house the battery. It can be charged using the car's regenerative braking or a plug-in feature.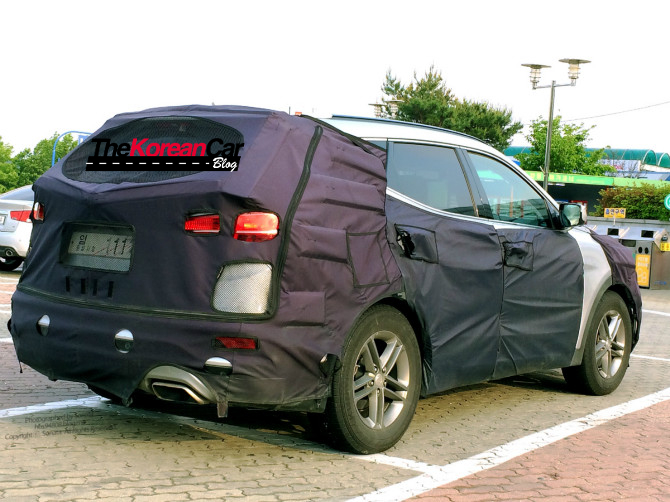 The current engine lineup will be retained, albeit upgraded (reportedly) for lower CO2 emissions and increased efficiency.
The facelifted Hyundai Santa Fe will arrive in India, perhaps in first half of 2016, via the CKD route, as similar to the outgoing model. It serves as an image builder for the Korean brand rather than a hot-seller so Hyundai wouldn't be expecting the facelift to increase sales.
[Source: The Korean car blog]