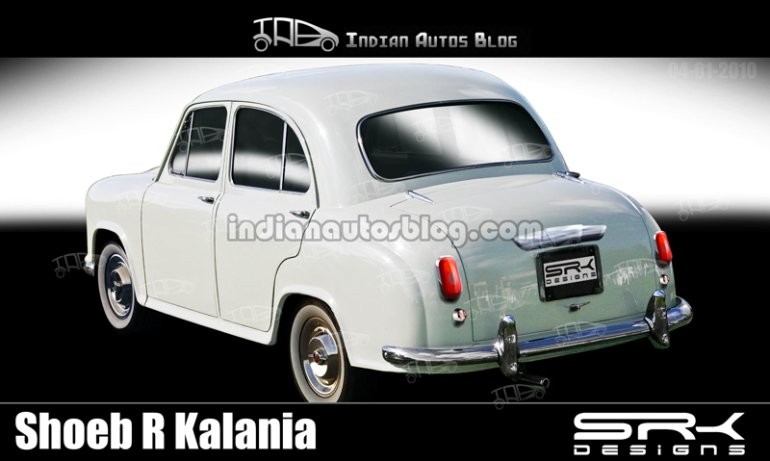 By Shoeb R Kalania and Shrawan Raja
The ruler of Indian roads once upon a time, the Hindustan Ambassador is slated to bounce back with smart changes in 2011. Hindustan Motors plans to revamp the Amby brand and churn out new variants which it hopes will draw people back into their showrooms.
The task was assigned to Onio Design based in Pune to re-design and add life to the bulky, slow and tired guy.
A conclusion has been reached apparently. The Ambassador is going to be reduced in size by making the boot smaller. By doing so the vehicle can access excise benefits which will help reduce prices by a fair margin. The overall length of the Amby will be under four meters.
The new Ambassador will be actually made to look even older in terms of exterior styling. The design would remind us of the Landmaster/Oxford series 2 (which is a good thing). It will have a dash of chrome and retro styling.
A number of variants with engine options ranging from 1.5 to 2L will be available. Also expect CNG/LPG versions. But please don't expect an Ambassador with cutting edge technology. The Ambirod by DC Design from Auto Expo 2008 is not going to be replicated.
So what we will get is the same old Amby with refreshed look and feel. It will be interesting to see how HM markets the product. They opened a Facebook page last year to collect feedback. By listening to customers and enthusiasts, HM will hope to bring out something unique that all of us aspire to own. Can HM do a Fiat 500 or a Mini?
Source - economictimes.indiatimes.com