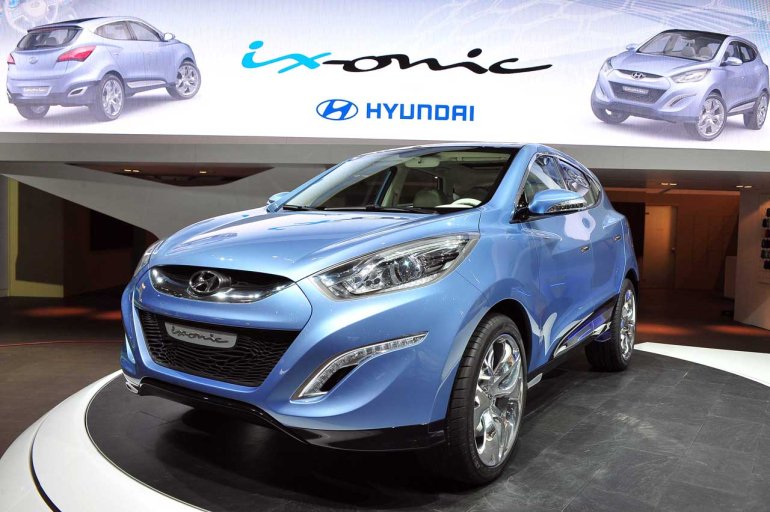 It's raining Sub Compact SUVs in the world. First, there was the Renault Duster then came the Ford EcoSport. Later, Chevrolet decided that it also wants to join the fray. Now, our friends at CarAdvice report that Hyundai has started working on a Sub Compact SUV to rival the likes of Ford EcoSport and Renault Duster. The Korean automaker has entrusted the responsibility of developing this new SUV to its Brazilian unit.
The new sub compact SUV will be based on all-new light-car-sized B-segment platform. This new platform will first support a 5 door hatchback (codenamed HB). Later, it will spawn into 4 door sedan and finally a Sub Compact SUV that will sit below the recently unveiled Santa Fe. The new SUV will initially be launched in Brazil and will be exported to Latin America and then to the rest of the world.
Although the new sub compact SUV will be restricted to Brazil initially, Hyundai is going to make sure that it is built to international standards. It will meet all safety requirements and will be loaded in terms of tech for its segment.
Hyundai has already presented several concepts hinting at the new SUV. The ix-onic concept (pictured above) was the first preview of a sub-compact SUV design at the 2009 Geneva motor show.
Although Hyundai has made it clear that the new SUV is only for Brazilian market for now, there are good reasons to believe that Hyundai will not refrain from getting the SUV to India if the sub compact SUV race takes off. Hyundai is determined to became the number on manufacturer in India and going by the product onslaught, we are pretty certain that it will get there sooner or later. The sub compact SUV race has started yet, but when it does Hyundai will be ready their challenger.
[Source: caradvice.com.au]