Chinese production said to commence later this year.
Along with the Hyundai Ioniq Hybrid, Hyundai's eco-friendly display at Auto China 2016 (2016 Beijing Motor Show) included the 2016 Hyundai Sonata Hybrid. The hybrid variant of the seventh generation Hyundai Sonata was introduced at the end of 2014 and is now on sale in global markets.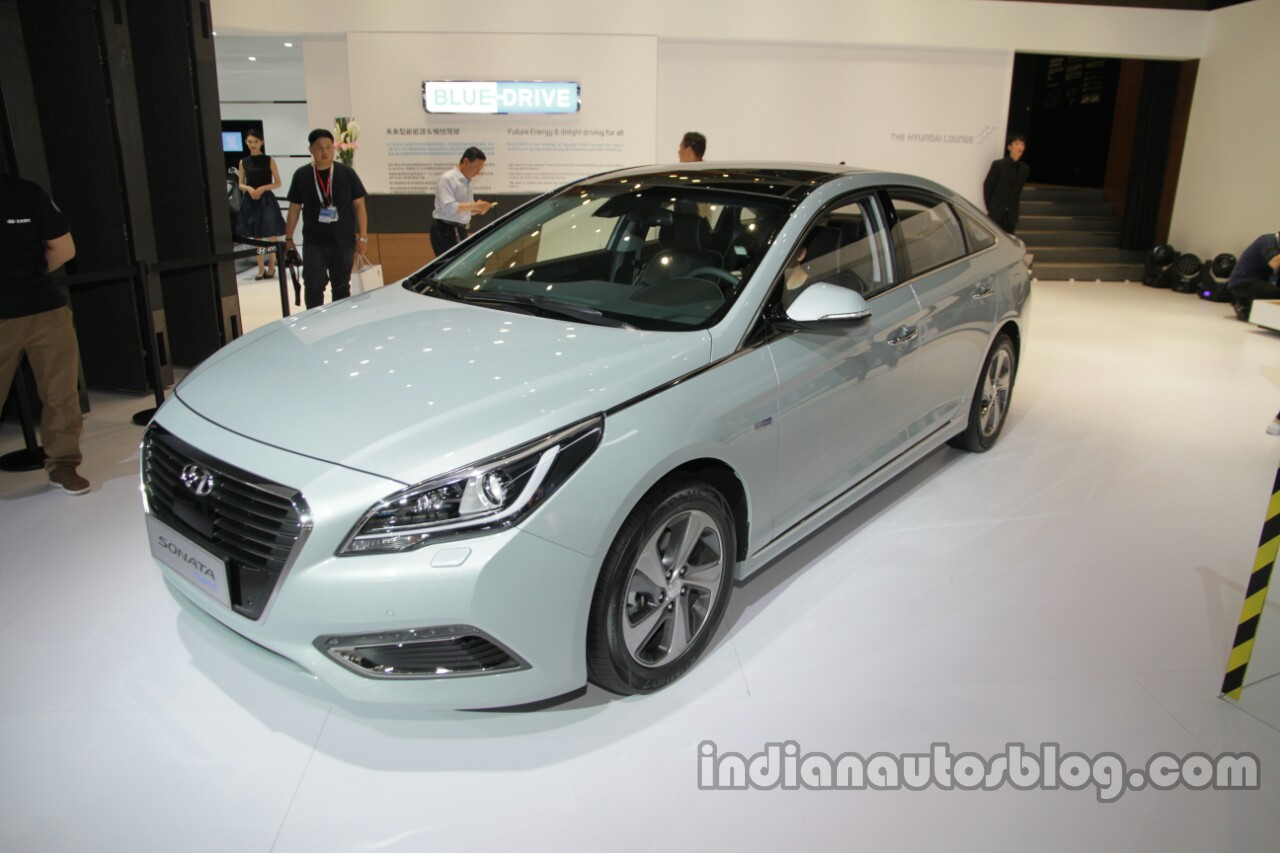 The 2016 Hyundai Sonata Hybrid hybrid shares the 2.0-litre Nu GDI naturally aspirated four-cylinder petrol engine with the 2016 Hyundai Sonata Plug-in Hybrid. It produces 154 hp and 140 lb.-ft. (189.81 Nm) of torque, and is assisted by an electric motor which generates 38 kW (50.95 hp) and 151 lb.-ft. (204.72 Nm) of torque. In all, the hybrid system offers 193 hp at 6,000 rpm.
There's a 1.62 kWh lithium-polymer battery pack powering the electric motor, and it's fitted under the boot floor to allow for a flat boot floor as well as 60:40 split-folding rear seats. The 2016 Sonata Hybrid can be driven at speeds of up to 75 mph (121 km/h). The U.S.-spec model delivers up to 42 mpg (17.86 km/l) combined.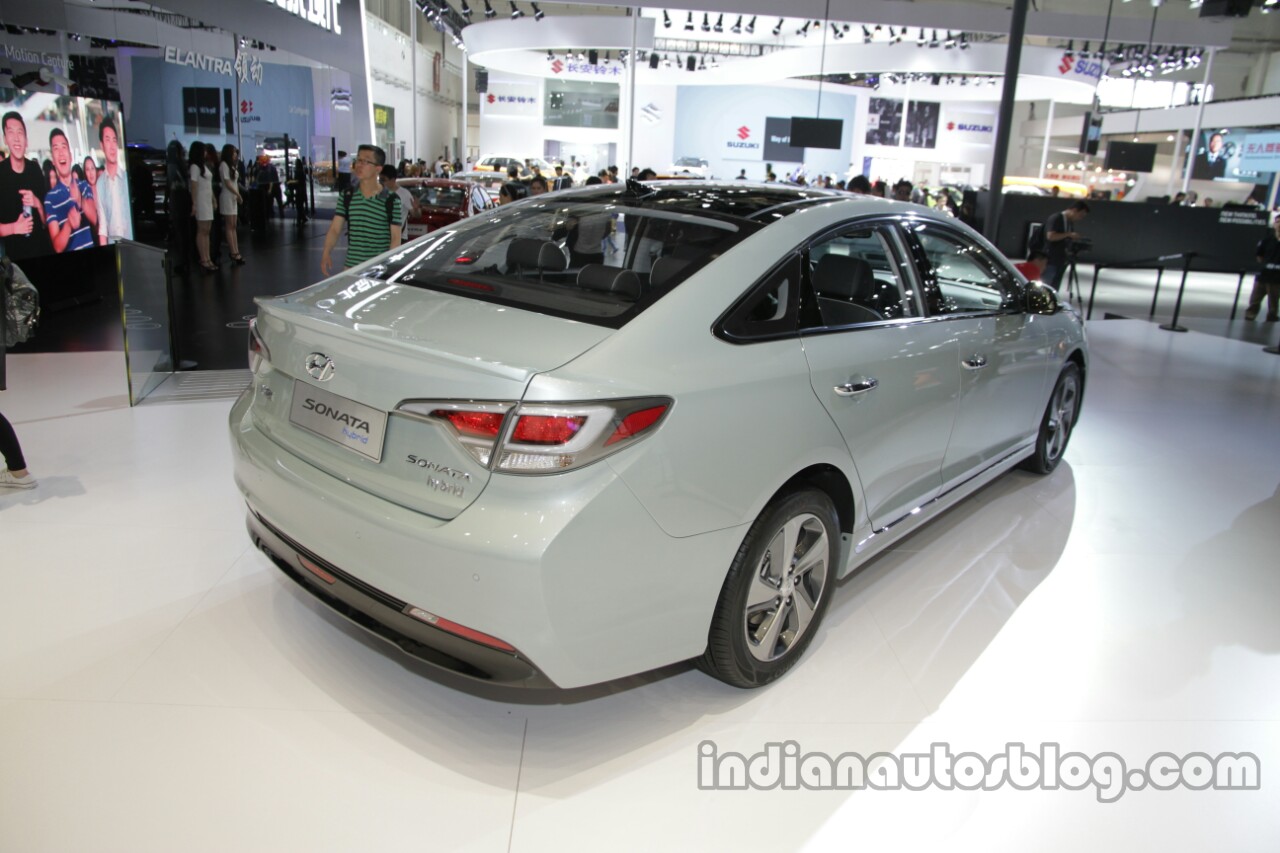 Noteworthy features of the 2016 Hyundai Sonata Hybrid include LED Daytime Running Lights, LED taillights, panoramic tilt-and-slide sunroof, 8-way power driver seat with power adjustable lumbar support, 6-way power passenger seat, heating function for front and rear seats, heated steering wheel, electronic parking brake, 8.0-inch touchscreen infotainment system with navigation and 400 watt Infinity audio system.