The 2018 Hyundai Santa Fe reached showrooms in South Korea just back in February. Today, its first special edition model called Hyundai Santa Fe Inspiration was launched in the country, with prices starting at KR? 35,80,0000 (INR 22,45,368.84).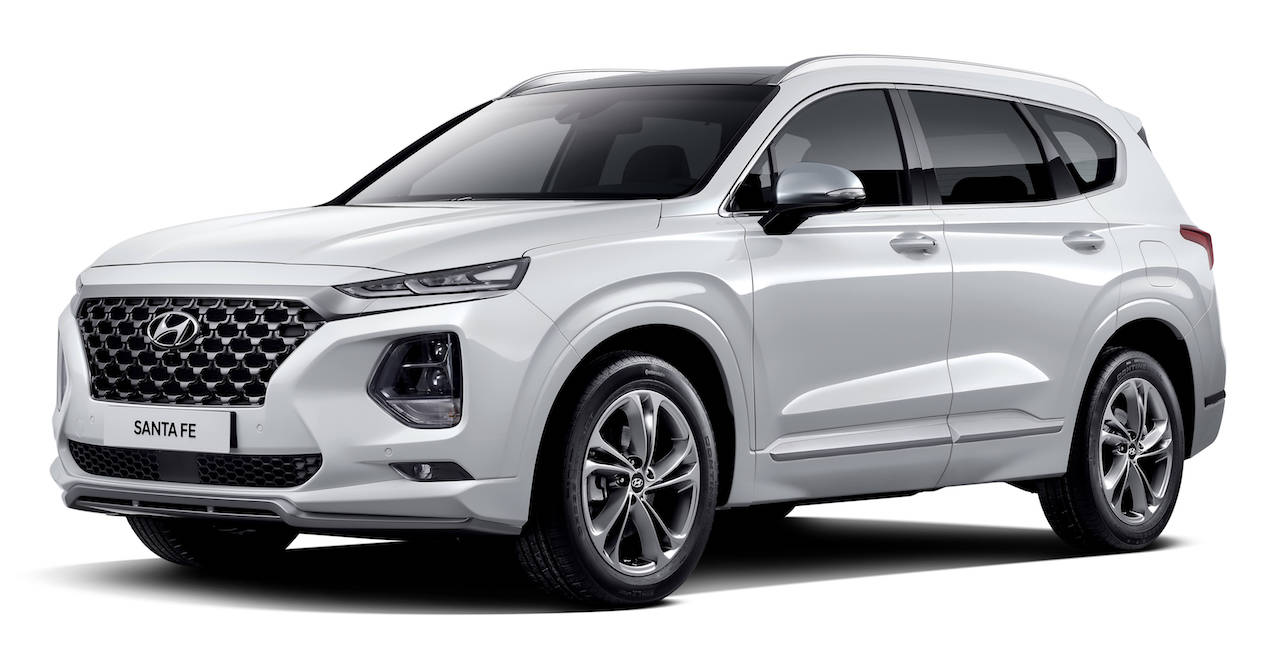 The Hyundai Santa Fe Inspiration is targeted at customers looking for a configuration offering both sportiness and luxury. It is differentiated from the regular model with a number of styling changes. At the front, the special edition model features an exclusive chrome-plated radiator grille, a differently designed bumper and skid plate, and LED fog lights.
On the sides, the special edition Santa Fe features unique 19-inch wheels, body-coloured cladding, and silver metallic ORVM housing. The wheels are wrapped in Continental CrossContact 235/55 R19 tyres. At the rear, a distinctive skid plate and dual exhaust tailpipes are the special edition model's highlights. Inside, the quilted nappa leather seats come in a burgundy shade for an upmarket appeal. Hyundai has improved the cabin quietness by using a soundproof glass for the front-door windows.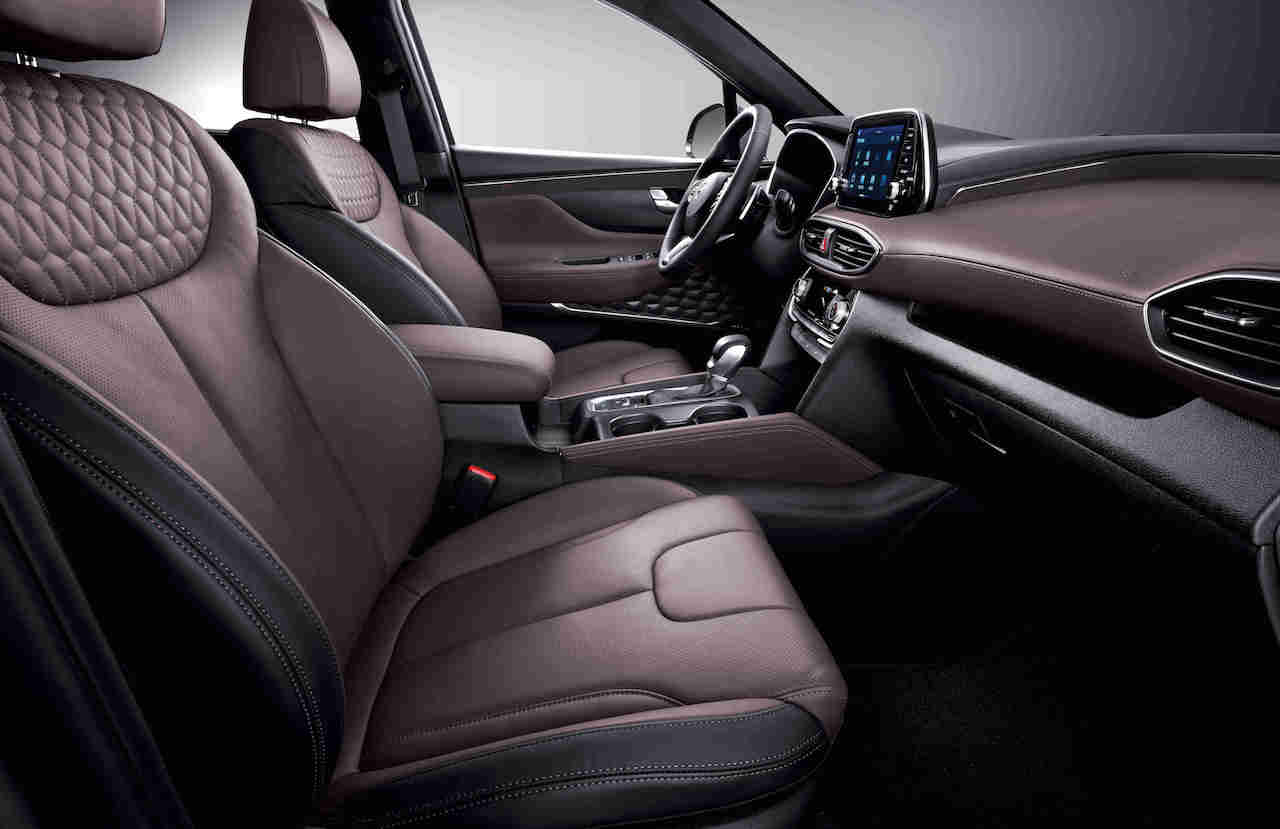 Also See: Facelifted Hyundai Elantra (Hyundai Avante) spied testing for the first time
The Hyundai Santa Fe Inspiration is available with three turbo engines: 2.0-litre T-GDi petrol, 2.0-litre e-VGT diesel and 2.2-litre e-VGT diesel. The 2.0-litre petrol engine produces 235 PS and 36.0 kg.m (353.04 Nm) of torque. The 2.0-litre diesel engine develops 186 PS and 41.0 kg.m (402.07 Nm) of torque. The 2.2-litre diesel engine delivers 202 PS and 45.0 kg.m (441.30 Nm) of torque. An 8-speed automatic transmission. The HTRAC AWD system is available optionally.
Hyundai Santa Fe Inspiration - Prices
Santa Fe Inspiration 2.0L T-GDI - KR? 35,80,0000 (INR 22,45,368.84)
Santa Fe Inspiration 2.0L e-VGT - KR? 39,20,0000 (INR 24,58,616.16)
Santa Fe Inspiration 2.2L e-VGT - KR? 41,10,0000 (INR 25,77,783.78)