Hyundai's new global B-SUV previews its front-end.
Hyundai Motor has released the second teaser of the Hyundai Kona ahead of its South Korean launch in Summer 2017 (June-August 2017). The new image is a glimpse at the B-SUV's front-end.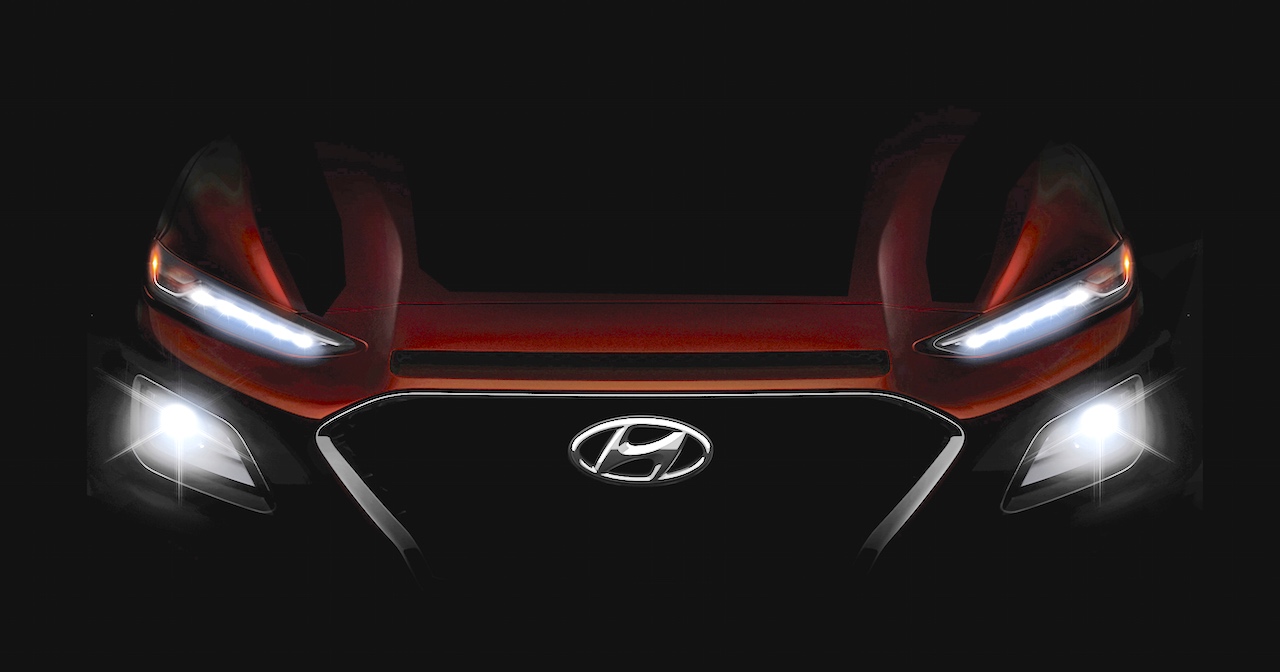 The Hyundai Kona features a very bold face with a design that strays from the rest of the range. There's a slim opening atop the angular Cascading grille, flanked by the upper portion of the twin-headlamp setup.
The twin-headlamp setup, typically seen on Volvos, Mercs and Citroens, features LED daytime running lights with marker lights at the outer ends on the upper portion and LED main lights on the lower deck.
As per recent reports, the Hyundai Kona is underpinned by the Hyundai i30 platform. Hyundai could offer a mix of small and compact petrol and diesel engines from i20 and i30. Along with the latest T-GDi turbocharged petrol and CRDi diesel engines, the Hyundai Kona EV is on the to-do list, it is reported.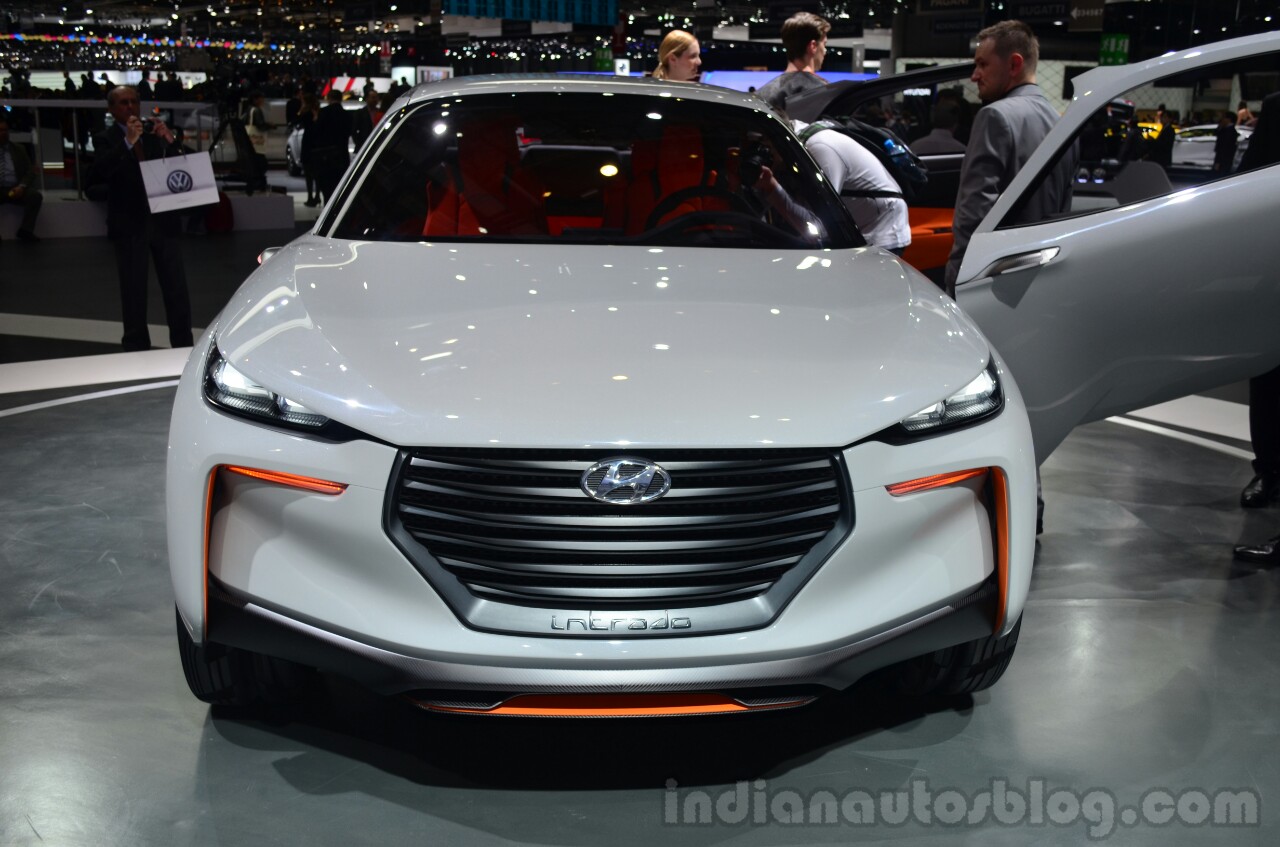 Also See: 2018 Hyundai i20 – IAB Rendering
The Hyundai Kona will sit below the Hyundai Tucson and compete with the Toyota C-HR, Honda HR-V, Mazda CX-3 and Nissan Juke in the international markets.
With the Hyundai Creta dominating the premium B-SUV space in India, it's unlikely the Hyundai Intrado-derived sub-compact SUV will set sail to India.