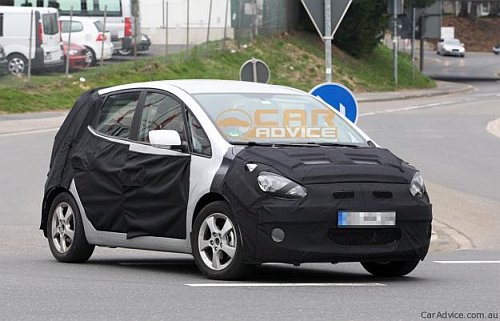 Going by the spy-shots, Hyundai seems to be working on its version of the Kia Venga Supermini. The car in the spy-shots looks like the MPV based on the Hyundai i20 platform. The car may bear the tag of the Hyundai ic25.
The ic25 looks to have very few and minor changes when compared with its sibling, the Kia Venga. From the spy-shots the changes appear to be merely cosmetic as there are only new headlamps, bumpers, radiator grille and tailgate when compared with the Venga. The car will also be carrying quite a lot of the Kia Venga underneath it such as the suspension and engines.
The engine options could consist of Petrol as well as Diesel motors from Hyundai's enormous portfolio of engines. The ic25 is expected to be positioned as a premium MPV offering from Hyundai and so will be positioned above the Kia Venga. The car is expected to be unveiled at the Paris Motor Show in October this year.
With the competition in India also gearing up to launch new products in the MPV space over the next few years, could Hyundai bring this car to take on the competition from other rivals in the soon to hot up MPV segment in India?
Source - Car Advice