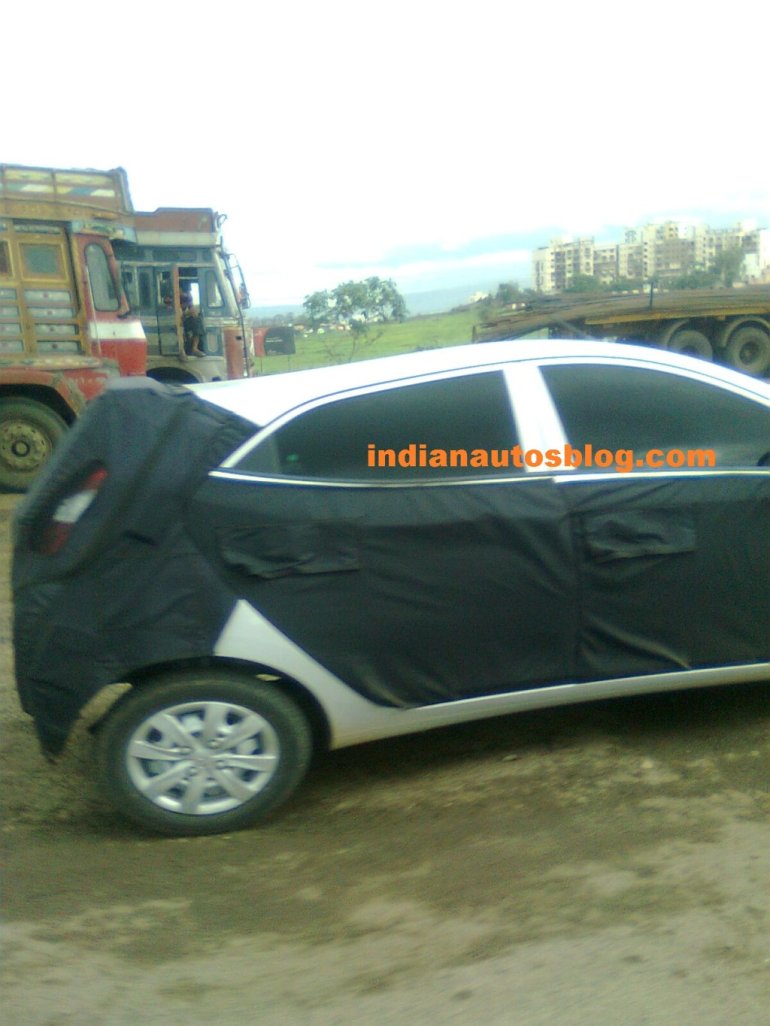 Pune based IAB lover Rohan Patil spotted Hyundai's Alto challenger (codename - Hyundai HA) on the Pune-Ahmednagar highway. This is the note Rohan left us this morning -
I saw two mules zooming past me near Wagholi, I increased my speed and caught them at Ramwadi Octroi Checkpost where they stopped. They had TN registered red number plates.
For the benefit of new readers we're summing up the Hyundai HA -
1) Hyundai's entry-level hatch will be based on a part-Santro platform
2) A 3cyl 800cc engine producing about 50bhp will drive the front wheels
3) HA is smaller than Santro and will coexist with it
4) Possibility of a diesel engine is slim but a LPG variant, going by the company's history, is expected
5) Engineers in Hyderabad coordinated with their counterparts in Korea to develop this 2.5 lakh rupee hatch
6) As the low cost car provides the bare minimum, it may not be exported to the same countries the i10 is sent to. It can be retailed in markets having similar characteristics and safety standards as India.
7) Can Hyundai shatter the 25kmpl mark with the tiny 3 cylinder motor?
8) Sales will shoot up during the festive season which is when one car expect the HA. If not, Auto Expo 2012 is the perfect opportunity.
9) Will they call it i5? Will they call it Matrix? Or will they leverage on the established Santro nameplate by adding a suffix to it? Branding of this city commute remains a mystery.
10) Hyundai is building its presence in rural areas where it feels the HA has more chances of finding buyers.
What do you think about the HA's chances in India?