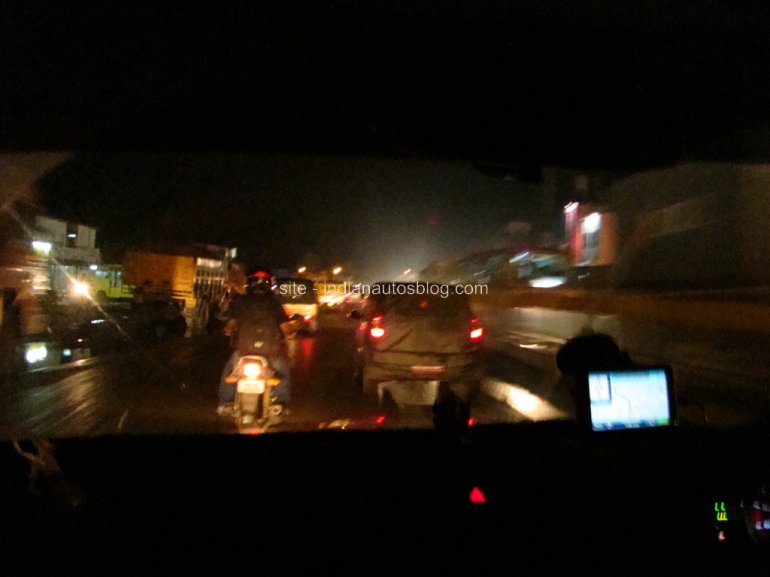 Spied while undergoing testing near Koyambedu, on the outskirts of Chennai, one of our regular readers Tarun Kumar Tripathy, might have caught what could be the Hyundai H800 small car. To the naked eye, the compact hatchback appeared to be dimensionally similar to Hyundai's i10.
The car was spotted with so much camouflage that some of it even poured on to the rear number plate. Moreover it was raining, dampening visibility.
According to Tarun Kumar Tripathy, the car caught testing had headlamps which were similar to that of the i10. The taillights also seem to possess some sort of resemblance to the i10. Only the head and tail lights of the test mule were visible with everything else heavily camouflaged.
The Hyundai H800 is expected to be launched in Q1 2011 with an 800cc engine. This could be one of the early prototypes of the car testing for a variety of reasons. It is difficult to ascertain whether this is in fact the H800 or some other car. Manufacturers testing prototypes with different badges and bumpers are not new.
But should we tell you that we will be keeping a close eye on the progress of this car through its development and you must watch this space closely?