Back in October, we reported that the first road-going prototypes of a sedan based on the Hyundai Grand i10 (a longer version of the 2014 Hyundai i10 for European markets) had commenced testing. We can now show our readers that these prototypes have commenced road trials in India.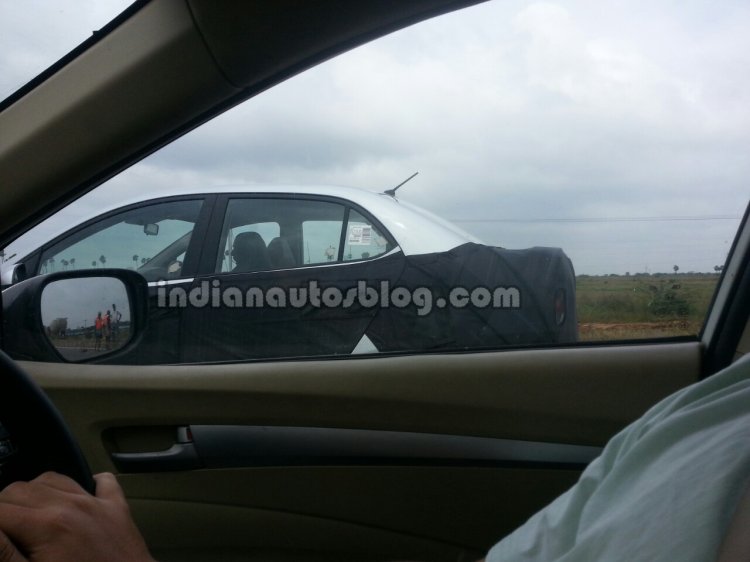 Snapped by Indian Autos Blog reader Dr. Geo Thachil, these first ever images of the Grand i10 Sedan show that Hyundai is ready to enter the compact sedan segment in India, going up against the Honda Amaze, Maruti Dzire and the Tata Indigo eCS.
Dr. Thachil notes that the car looked production ready, while the interior hinted that it was a base model on test. Caught on the Chennai-Vellore highway, Hyundai is testing this prototype near its manufacturing base in Sriperumbudur.
As far as design is concerned, the Grand i10 Sedan is the Grand i10 until the rear door (it uses the same rear door in fact). The C-Pillar flows in a rather Honda Amaze-inspired manner into a stubby boot. Inside, the sedan features the same dashboard as the hatchback on which its based.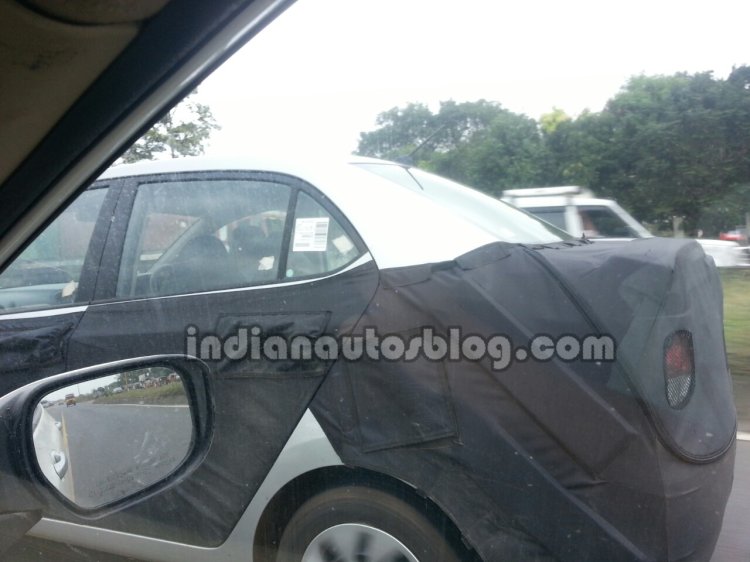 Hyundai will use the same 1.2-liter Kappa2 petrol engine in the Grand i10 sedan. The spec-sticker on the rear quarter glass reveals this to be a "1.2 GL MT" version. Needless to say, a diesel version will be available from the day of the launch, and Hyundai could use their 1.1-liter three-cylinder U2 diesel engine (powering the Grand i10), or their 1.4-liter four-cylinder diesel engine (from the i20) as both are eligible for the Indian small car duty excise benefits.
Stay tuned to Indian Autos Blog for further updates on the Grand i10 Sedan.
Hyundai Grand i10 Sedan Image Gallery